How to add your entrants, upload their permission slip and submit their work.
Note the 'add pupils' process has now been simplified (see guide below) so you do not need to add age group or parent email as per the video.
First, log in to your account. You will have been sent an invite email if not previously registered.
Next, head to add pupils to add the names of your entrants. This is best done manually.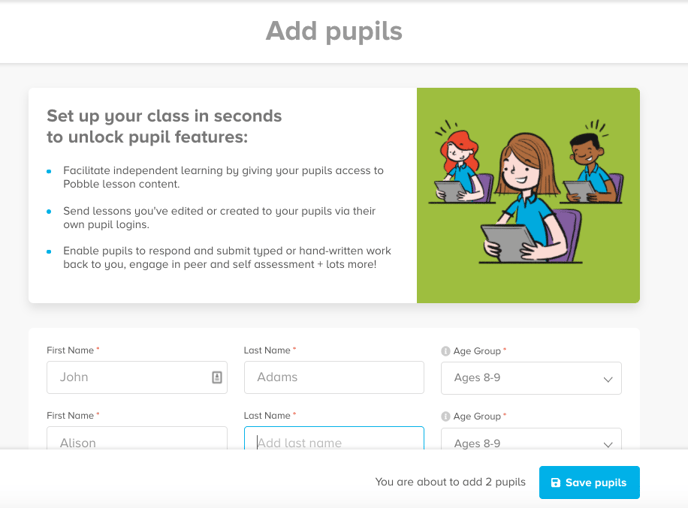 Click "Save pupils" and the below confirmation will appear. You can either return to your list in My Pupils or click "print pupil login codes".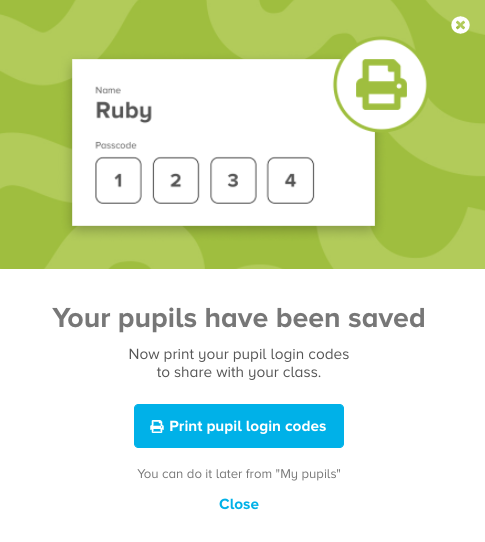 Back in "My Pupils", click on the name of your pupil to bring up their profile. This is where you upload a photo or pdf of the signed permission slip or alternative evidence (photo of an email, for example) in which the parent has given their consent to publish.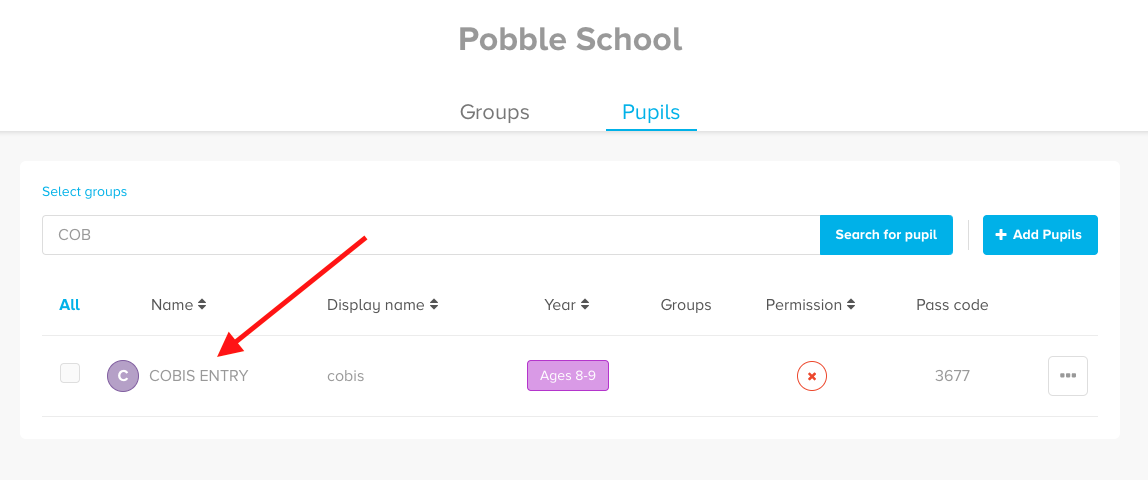 Scroll down to the permissions section and click "add a document". The red cross will change to a green tick. This article explains further.
Please note, the document must be a photograph ( jpeg or PNG ) or PDF. Word docs are not accepted.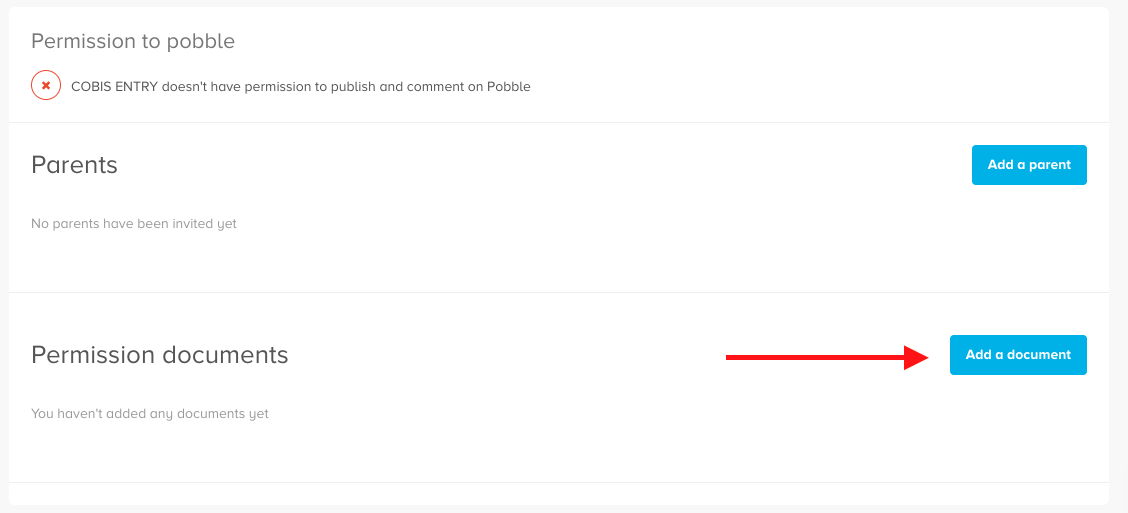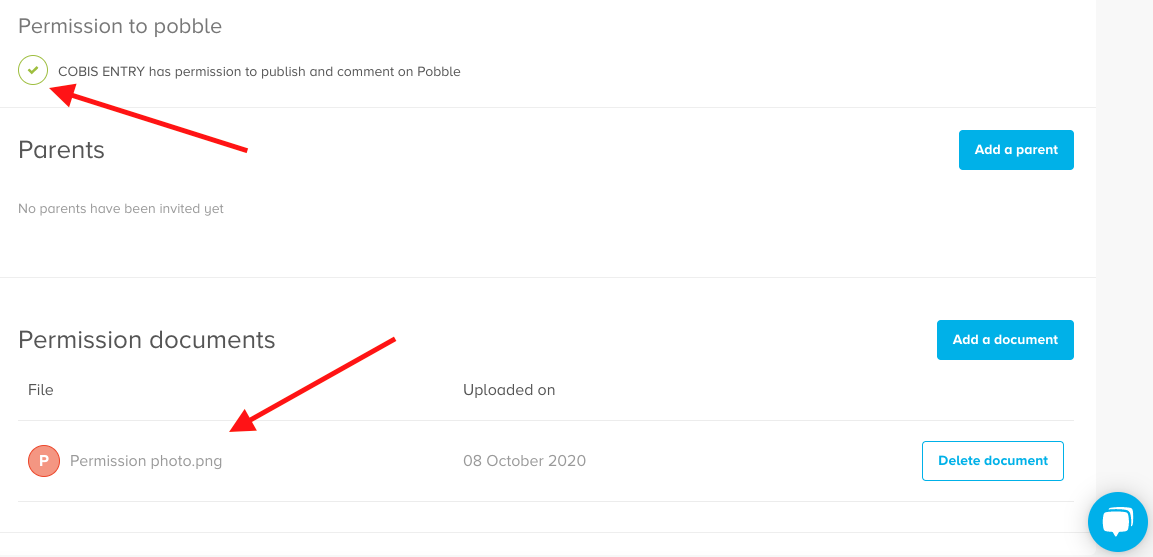 Now it's time to upload your entry. Head to "Teaching tools" and "Upload writing"

From here a list of pupils will appear. Click "upload" next to the correct one.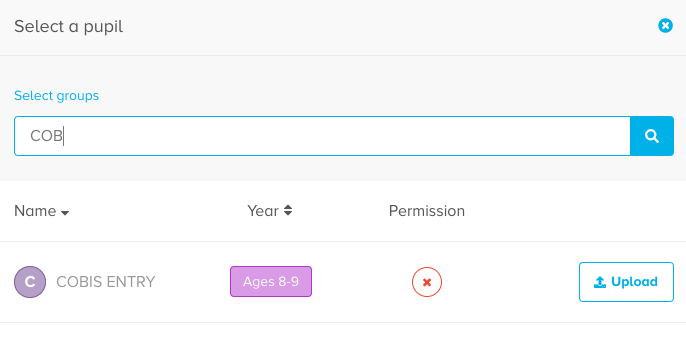 Select the piece of work you would like to upload. If using a laptop, you need to save the photographs of the work to your computer first to access.
If using a tablet or mobile device, you should now access the camera to take a picture, and the camera roll / gallery.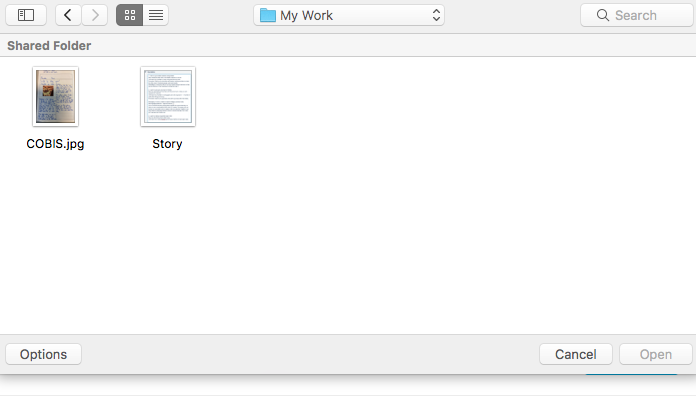 Check if you are happy with the photograph, add any additional pages or rotate if required. Once happy, click "Done".
Next, complete your entry details.
Please ensure the work is a) set to publish b) tagged correctly according to the entry requirements. This is so the judges can find your entry on Pobble.
More information on tagging correctly can be found here
How do I add tags to my COBIS entry?
COBISA2021 (for pupils 10 years and under)
COBISB2021 (for pupil 11-14 years)
COBISC2021 (for pupils 15-19 years)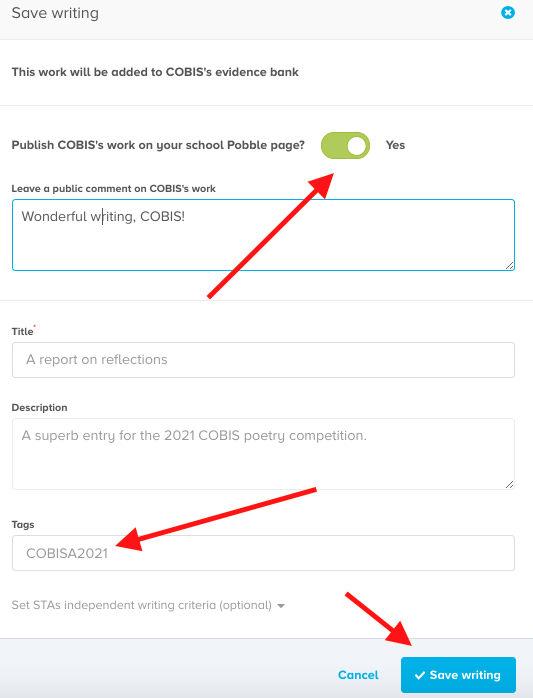 Click "Save writing" and you should get a confirmation rocket!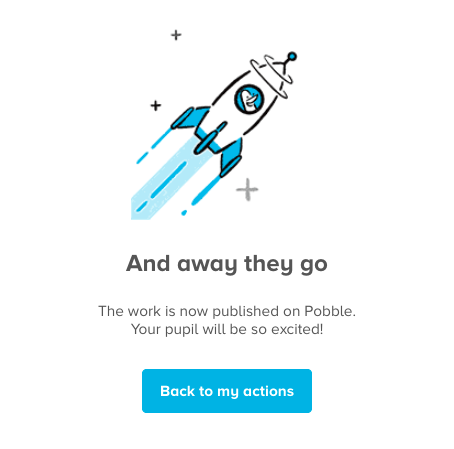 Head back to the Pobble writing bank and search for your school page to check your entries have been published. Nice one!