You can also submit an entry to the competition that has been typed or uploaded on Pobble by your students. This is based directly on the "Connections" lesson we provide you. How? By using our Pupil Tools!
As part of your entry, we have given you a free "Pobble for My Class" account, which grants you access to our exciting new Pupil Tools.
In addition, once logged in, you can access our free Connections lesson that you can send directly to your pupils for inspiration.
This will open the Lesson Preview. You can show this in class, as it is, to give them inspiration. Click "Use this lesson".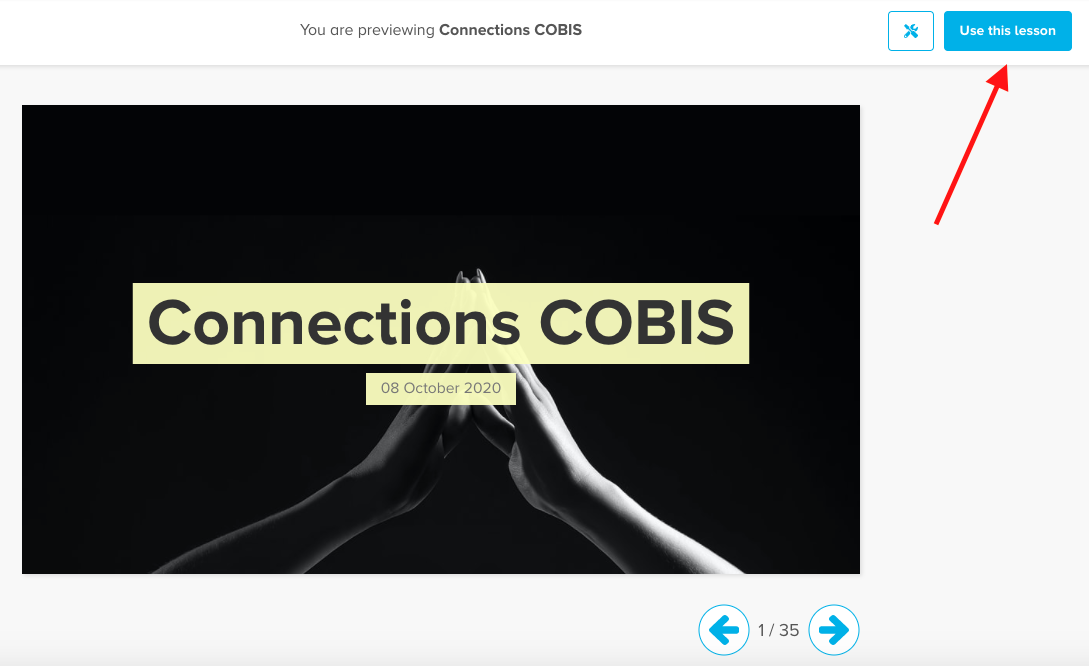 Your lesson will be copied and appear in your "My Lessons" list. Here, via the Action button (three dots) you have the useful options to share the lesson with your colleagues via email, print out, make a direct copy and more!
For now though, click on the name of the lesson to bring up the Lesson Builder.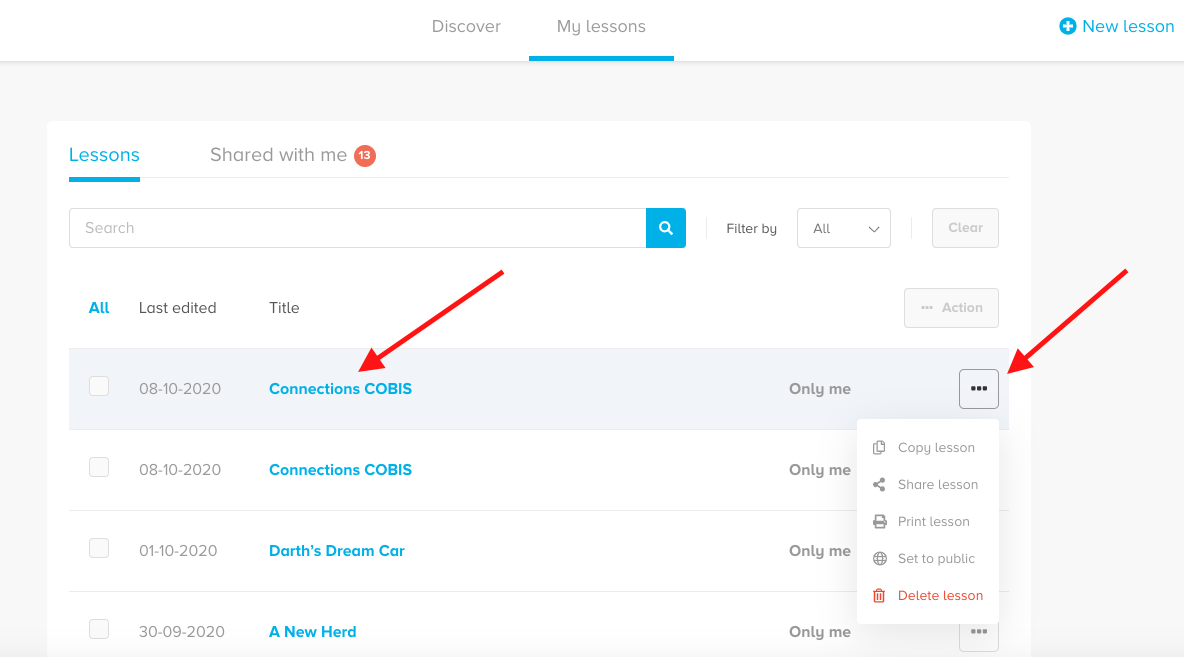 This is where you can make your own edits, add slides, present on a whiteboard and more!
To send directly to your pupils, click 'Share lesson' then 'Send to pupils'.