For many teachers, the starting point of the Pobble journey is using some of our resources, including our ready to go lessons.
Search for a resource
We would encourage you to spend time exploring the different types of content on Pobble. In our resources area you can search by resource format (hooks, writing banks, success criteria, word banks, Pobble 365 and lessons) or by applying a filter such as age, topic or genre.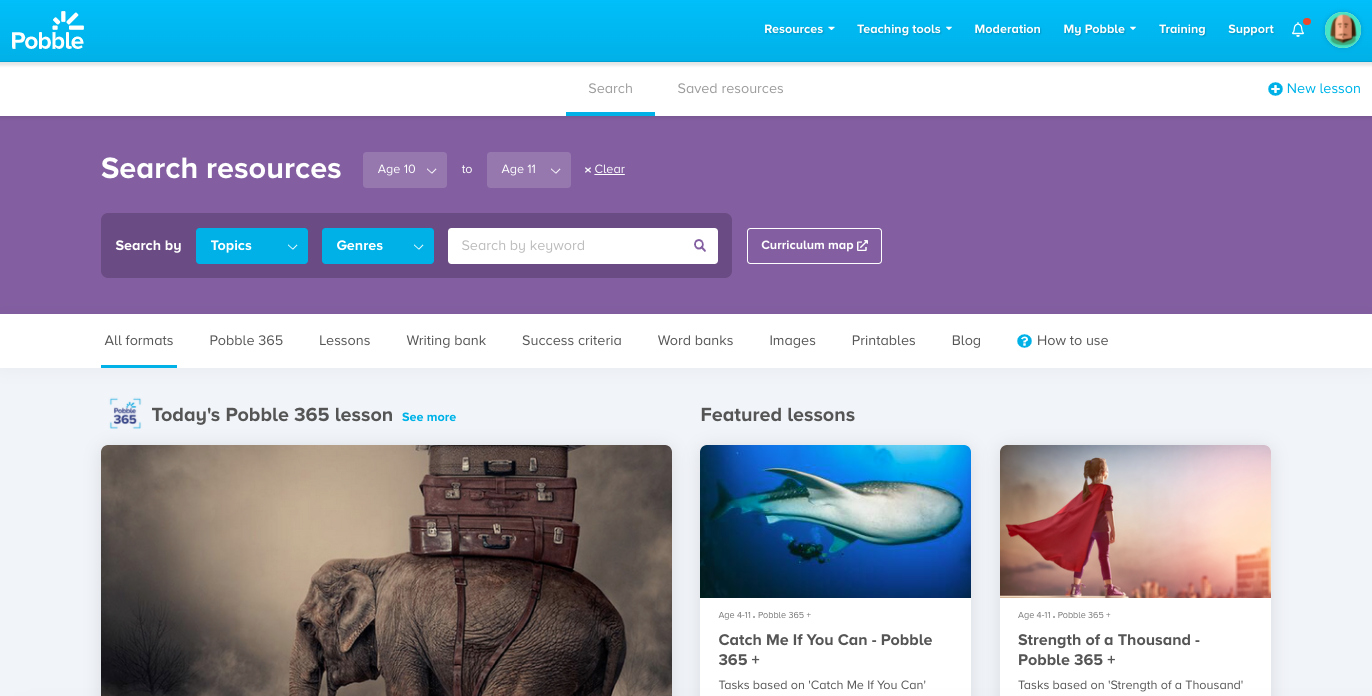 Our resources
Pobble 365 – a unique, engaging image every day of the year, with story starters, questions and writing challenges.
Starters – age-specific lessons linked to curriculum objectives, ideal for a specific area.
Topics and themes – longer presentations based on popular themes and aligned with key curriculum objectives for writing. They cover vocabulary, sentence structure, punctuation, spelling and a range of writing genres.

Pobble News – weekly writing activities linked to current child-friendly news stories. Perfect for homework!
Quick writes - Ideal if you need a warm-up or if you're short of time and want to work on your pupils' writing skills.
Word Banks - ready-made word banks covering key vocabulary.
Success Criteria - genre-specific writing checklists.
Writing bank - thousands of writing examples created by children around the world.
Once you have found a resource that you like, just click on the image to reveal a preview. Here you can save for later or use now (edit).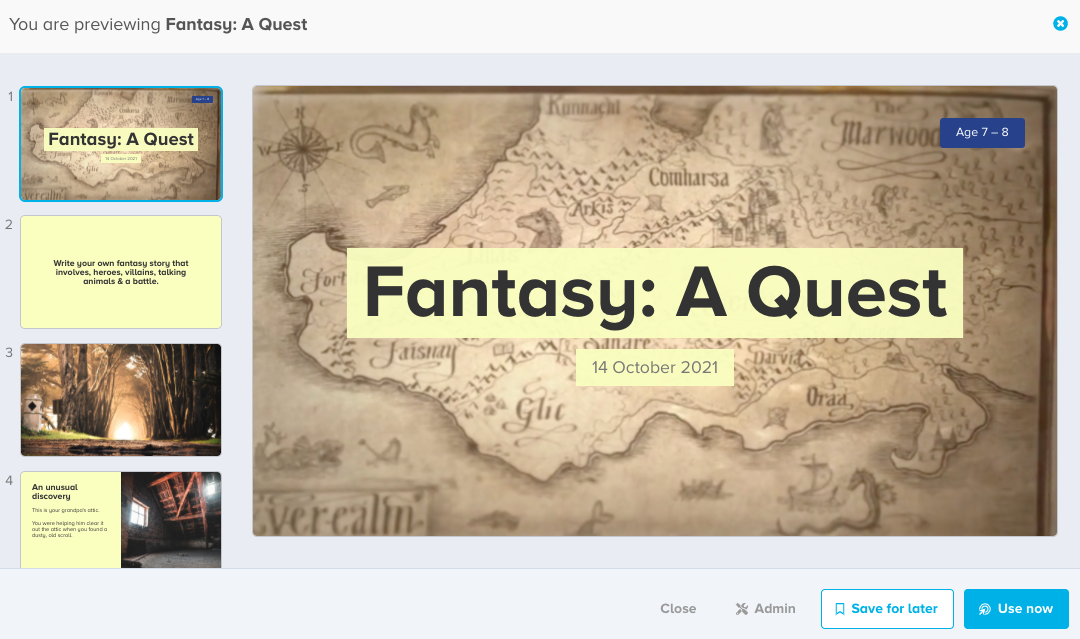 Save your resource
Click 'Save for later' in the modal and it will be saved under 'saved resources'.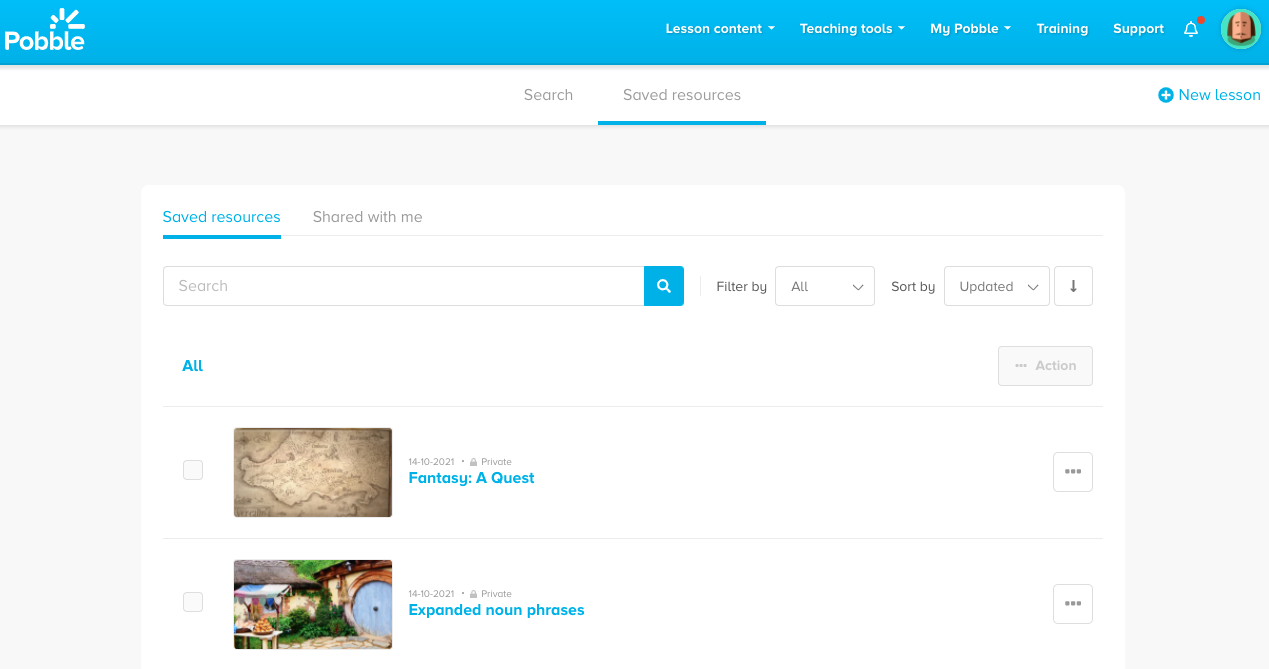 Edit your resource
Click 'Use now' to be taken straight to the Lesson editor.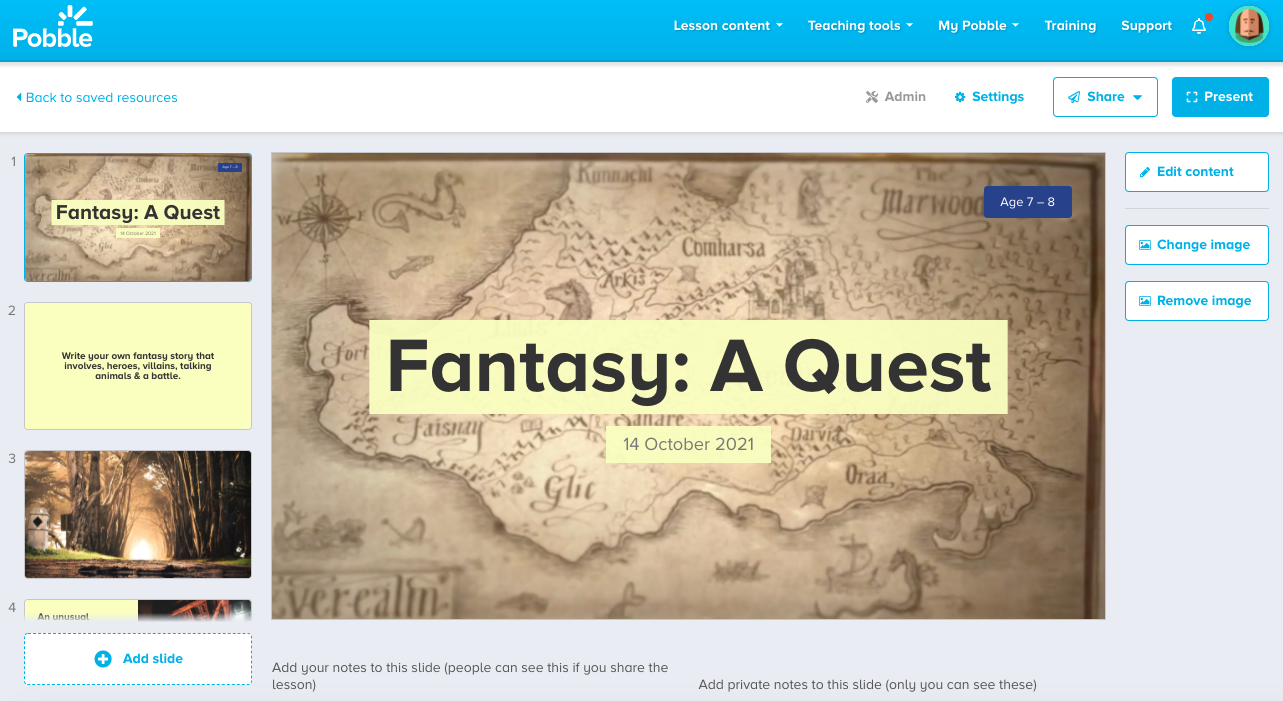 Edit your resources
Within the lesson builder you can:
Print your resource
Share with your class
Finally, when you have found a resource, edited it, or built your own, you should be ready to share.
In Pobble you can easily:
Build your own resource
If you can't find a resource that you need, why not try building your own resource or lesson using our writing friendly resource slides.
We recommend trying out the following:
We hope you enjoy using our content and sharing resources with your pupils!