Anyone can sign up for a forever free Pobble account which includes forever access to Pobble 365 – amazing images and writing prompts every day!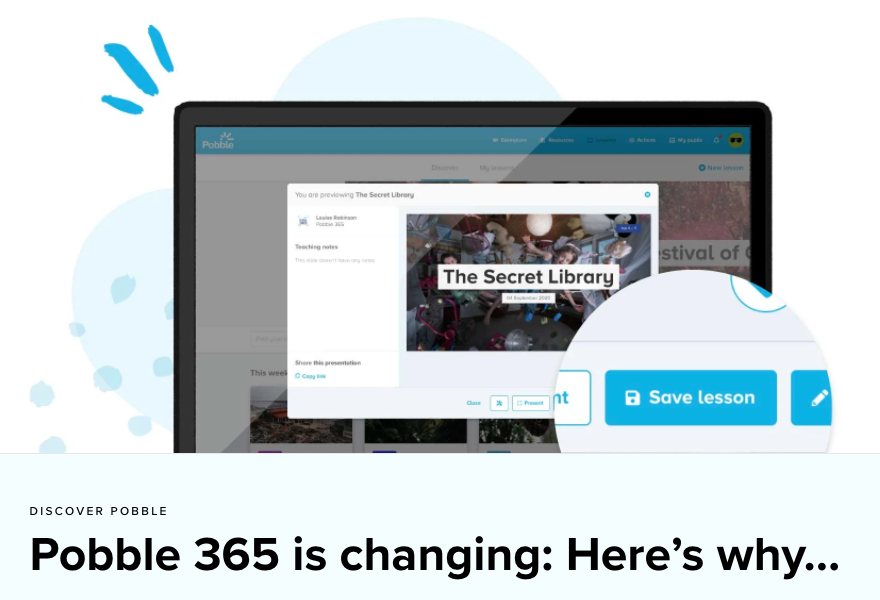 In our new normal, we need a new and more robust Pobble 365. One that can serve our increased community numbers and remain your source of free, daily, writing inspiration - forever. We'd like to introduce you to your new Pobble Forever Free account.
A bigger, better and more secure platform with new features and improved design.
Save your Pobble 365 lessons for later. You're prepared for home learning with Pobble 365 lessons that you can present or share anywhere!
Additionally, you'll have access to the Pobble Writing Bank, the world's largest bank of children's handwritten work, sorted by age, genre and topic. Ideal for exemplification, finding ideas and lesson inspiration.
How can I access Pobble 365 through my Forever Free Pobble account?
If you already have a Pobble account, simply login and you'll automatically be converted to a Pobble Forever Free account.
If you haven't yet signed up to Pobble, it only takes 30 seconds. Follow this link to access our sign up process.
Once you are logged in, you'll see today's Pobble 365 presentation on the Discover Pobble page, ready to go!
We're committed to supporting all teachers with the teaching of writing. We're sure this will provide you with an even better experience! We'd love your feedback, do let us know what you think!