Anyone can sign up for a 'Free' Pobble account which includes access to Pobble 365 – amazing images and writing prompts every day!
Your free Pobble account offers you limited access to a selection of premium tools, including print, editing, sharing lessons with pupils and publishing!
You can of course upgrade to a paid account remove these limitations.
Six years ago, when we built Pobble 365, we had no idea it would become so popular! What started in a single classroom is now used by teachers from 160 countries to inspire over a million children to write each month!
However, like a racing car with wooden wheels – Pobble 365 is ready for an upgrade!
How Pobble 365 has been improved for you.
We've created a new, better Pobble 365, with a smarter format, built to inspire the next 10 million young writers. Improvements include:
Save – bookmark your favourite Pobble 365 images and activities for later.
Edit – customise Pobble 365 activities for your context.
Search – find the Pobble 365 lessons you want based on topic or genre.
Find out more about these improvements on the Pobble 365 landing page and our Resources help section. And what's more, Pobble 365 will remain free for you forever!
What do I need to do?
Note: pupils / students do not need to create an account. Access Pobble 365 via your
pupil login.
To access Pobble 365 going forward, you'll need a Pobble account. If you have one already, simply sign in or you can sign up for a free account today.
Once you are logged in, you'll see today's Pobble 365 presentation on the Discover Pobble page, ready to go!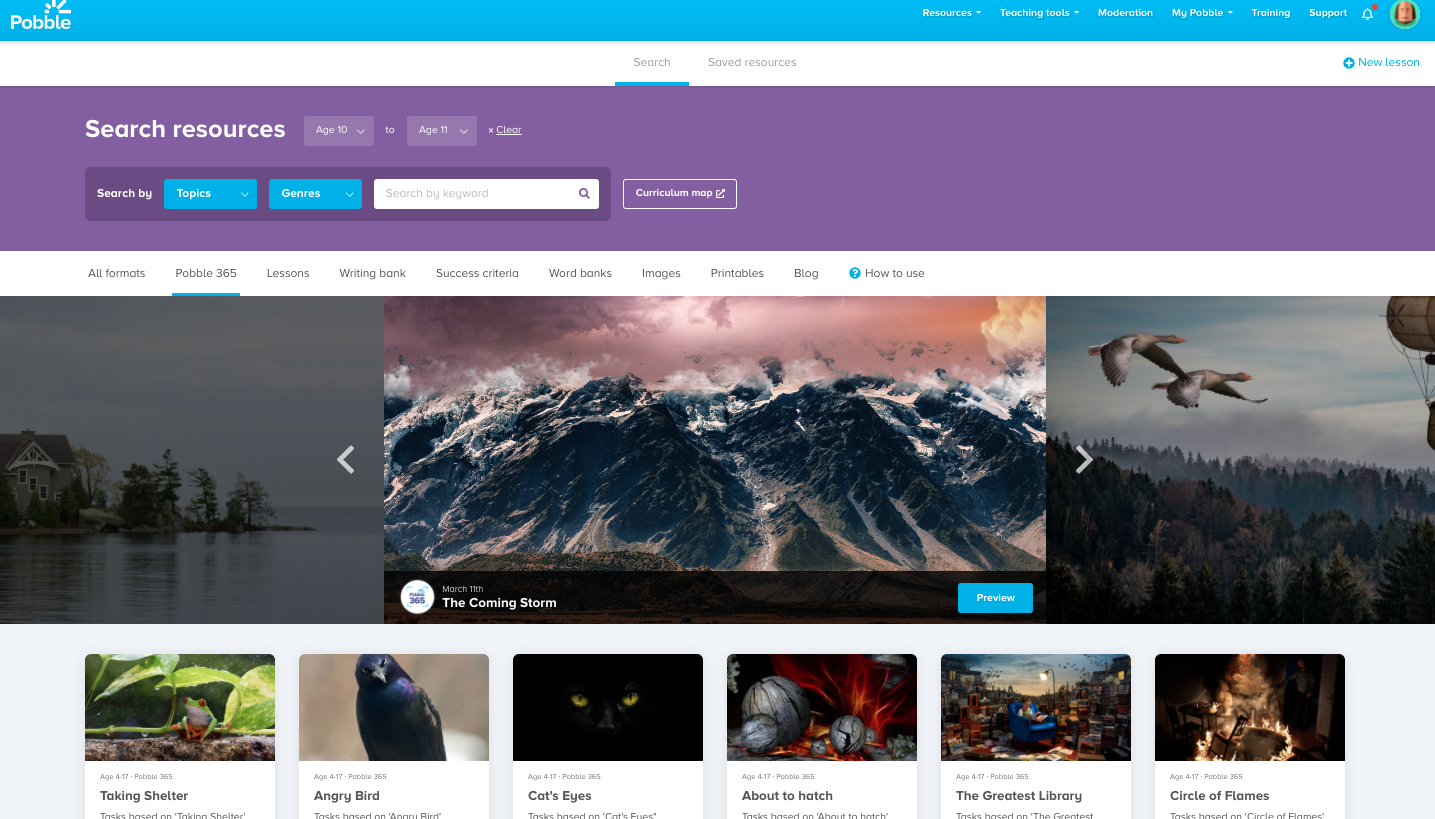 * Note - printing resources still requires a paid subscription.
We hope you enjoy the new Pobble 365 format. Let us know your feedback!