How can I find writing about a specific topic?
There are over 300,000 pieces of writing on Pobble and this continues to grow as teachers publish amazing work.
To find an example which is relevant to your next lesson, simply search for a topic or genre such as "Rainforests"
In the search box on the "Browse" home page when logged in. You can also filter by age group.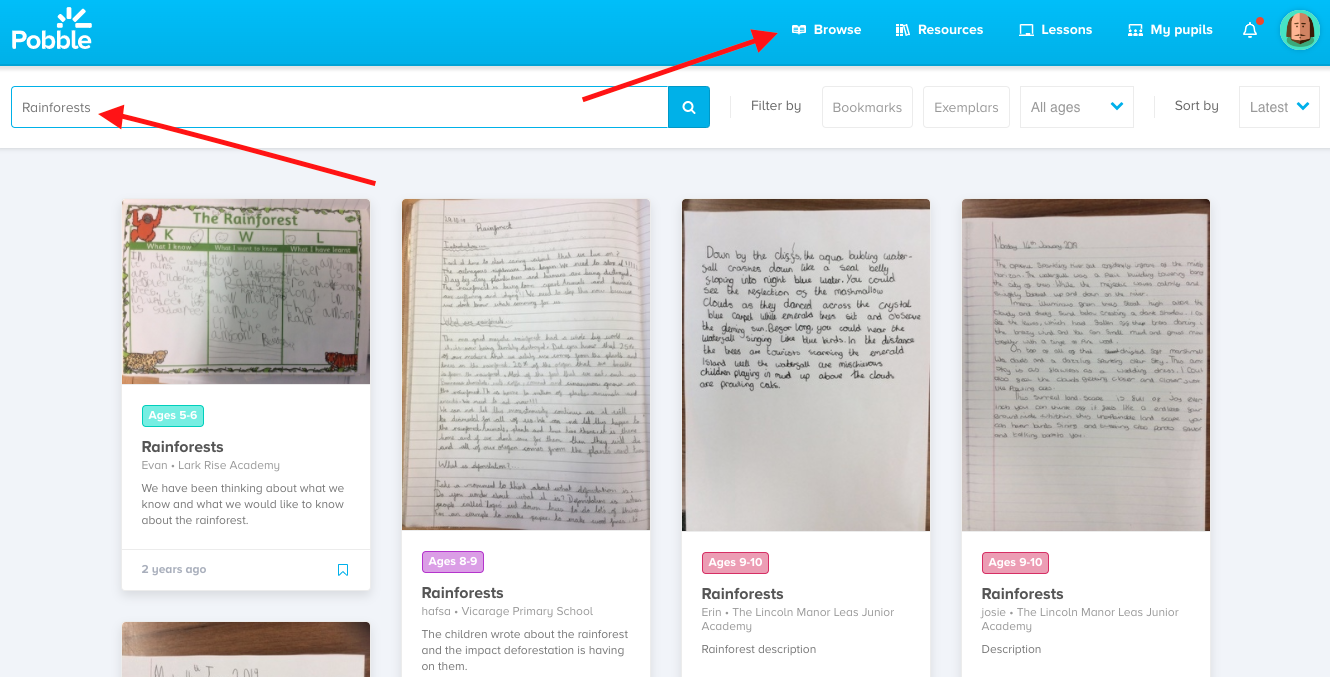 Don't forget to save your favourite pieces, so you can easily retrieve them next time you visit Pobble. You can also add them to a presentation.