How do I search Pobble lessons?
Use the "Discover" tool to search for a wide range of fantastic lessons
Pobble has fantastic lessons for you to discover, edit, copy and share! You can also create your own with our fantastic lesson builder.
To start however, head to the Search bar and just type in the lesson topic to start discovering!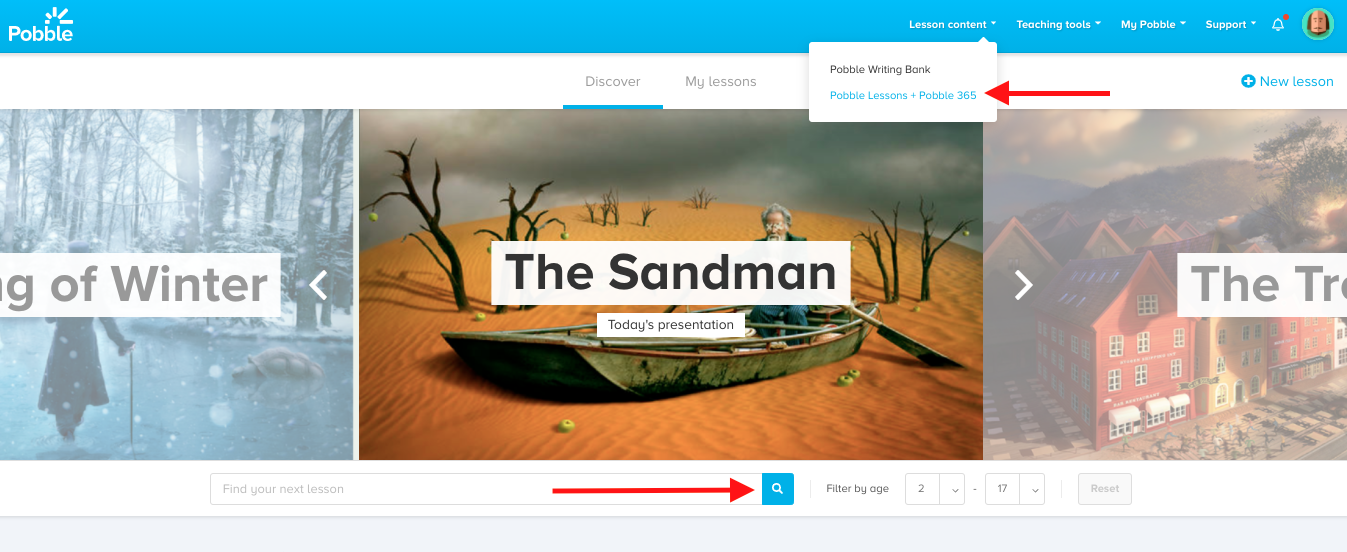 There are several lesson types to enjoy!
1. Pobble 365: general daily writing activities.
2. This week's lessons: new age-specific, themed content.
3. Pobble news: weekly lessons inspired by current affairs.
4. Pobble picks: a selection of the best lesson this week from our team.