How do I print pupil passcodes?
After you have uploaded your pupils, you will have the option to print out their passcodes.
This option appears after you upload your new pupils.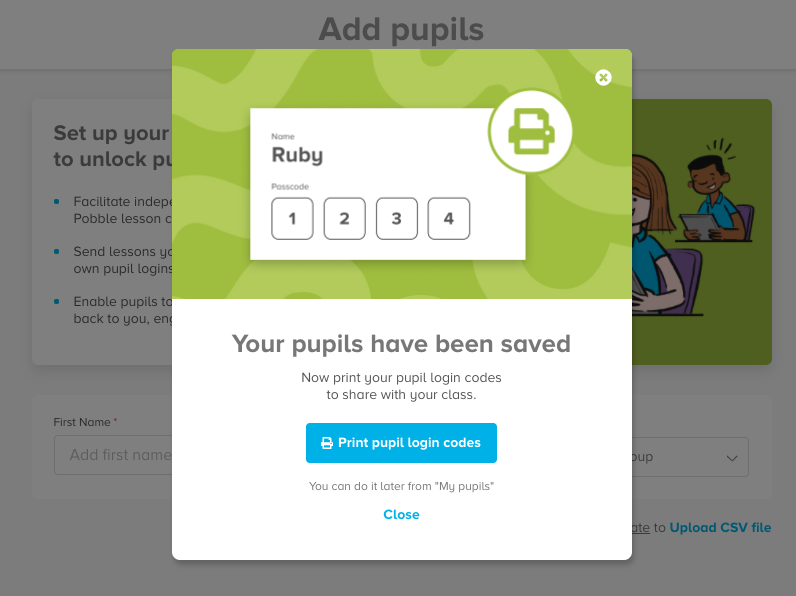 If you want to do it later, or for existing pupils, you can do this via your "My pupils" page.
On the left hand side of the screen, select the pupils you want (or click "All"). The blue "Action button will appear at the bottom of the screen. Click this and the option to "Print login codes" will appear.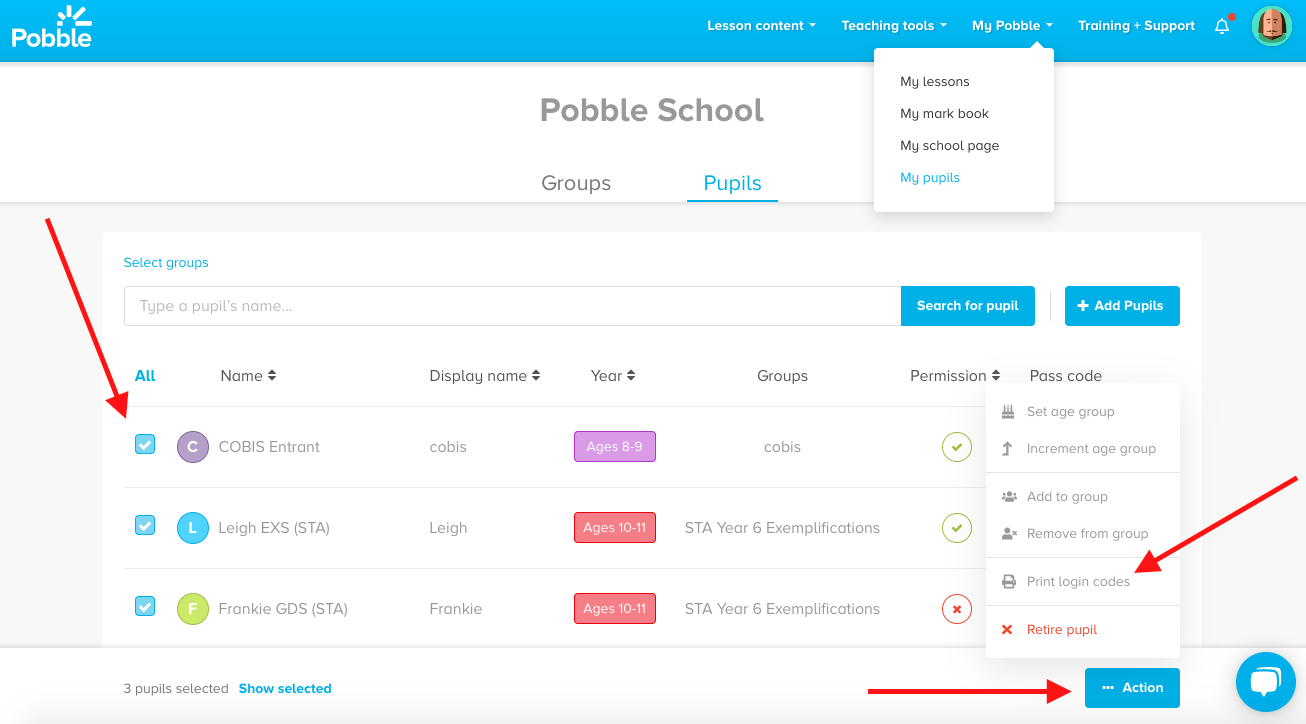 Click "Print login codes" and a confirmation pop up will appear. Click "Print".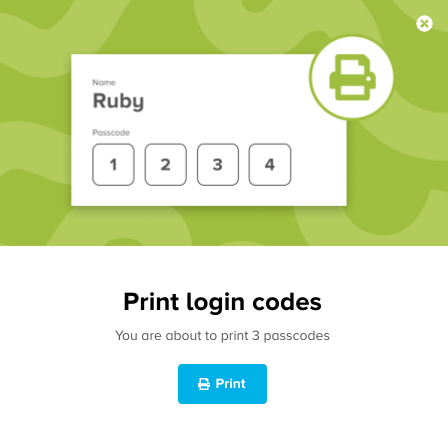 The option to print will appear according to your computer/printer set up.