Please note, by default parent data is NOT imported when you sync your MIS with Pobble.
Once you are happy all the pupil data has synced correctly, head back to your "School Dashboard", click the "Data" tab, tick the "import parents..." box as below.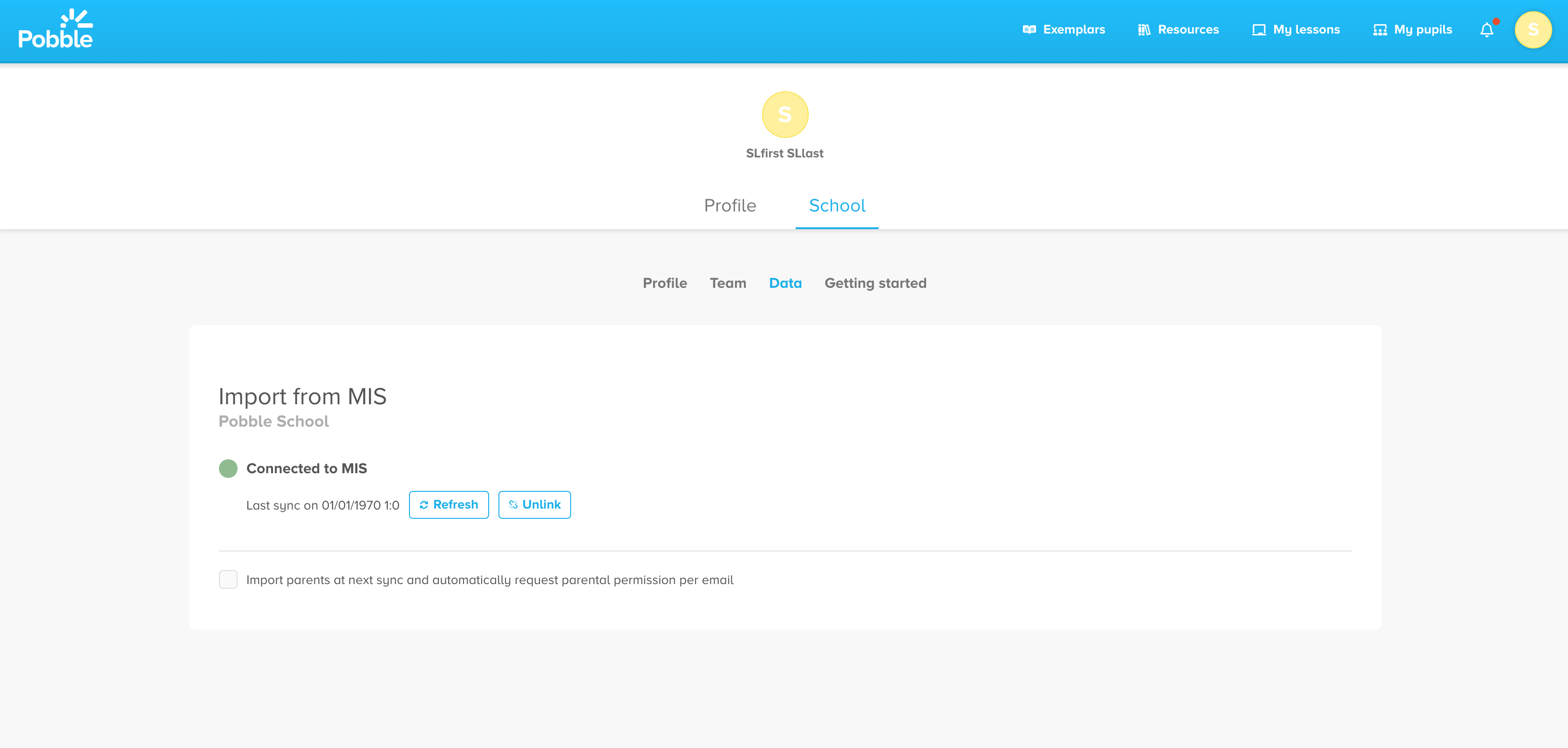 Confirm that you have informed parents to expect the email.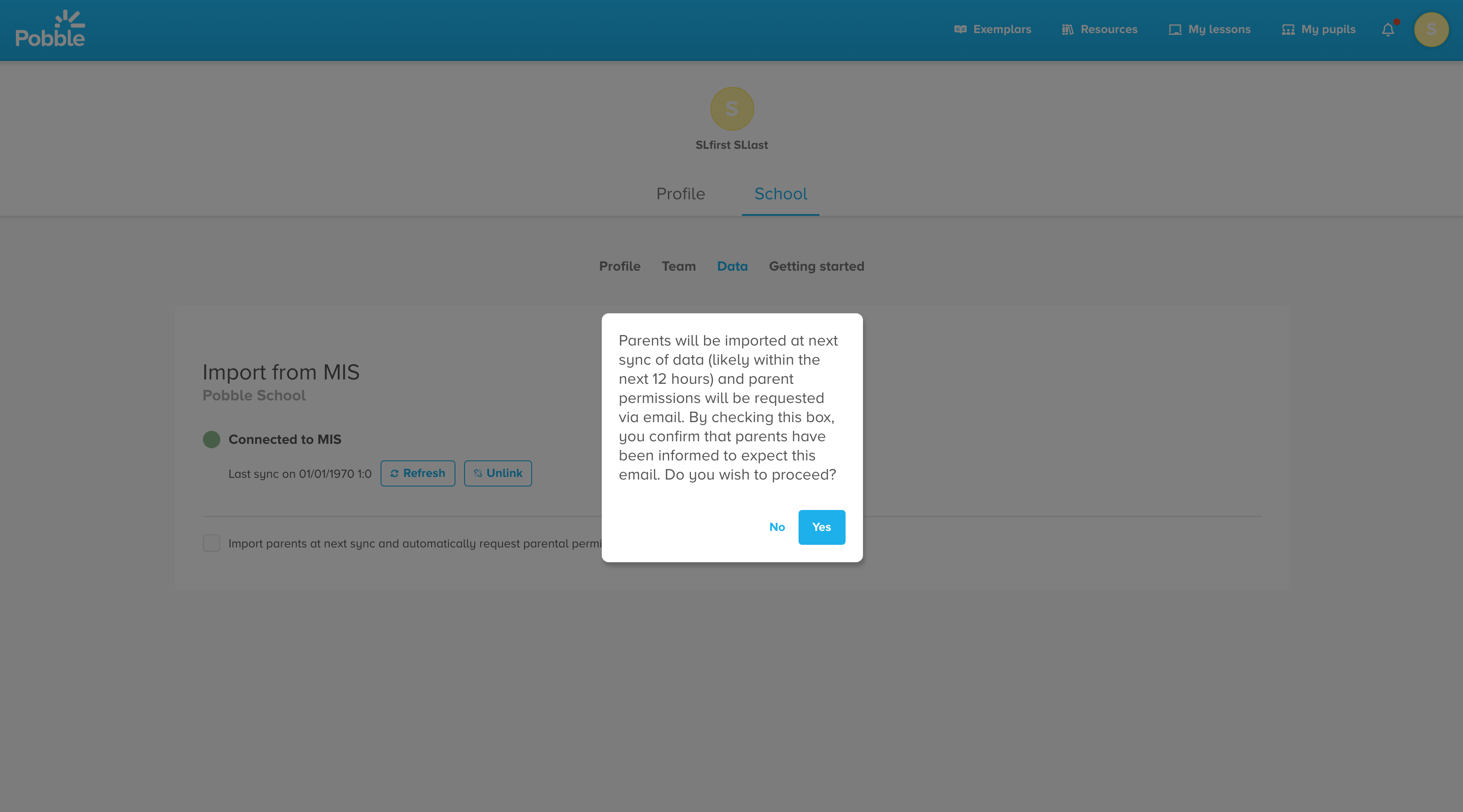 On the next download we'll import the parent data and send emails to them all for parental permission.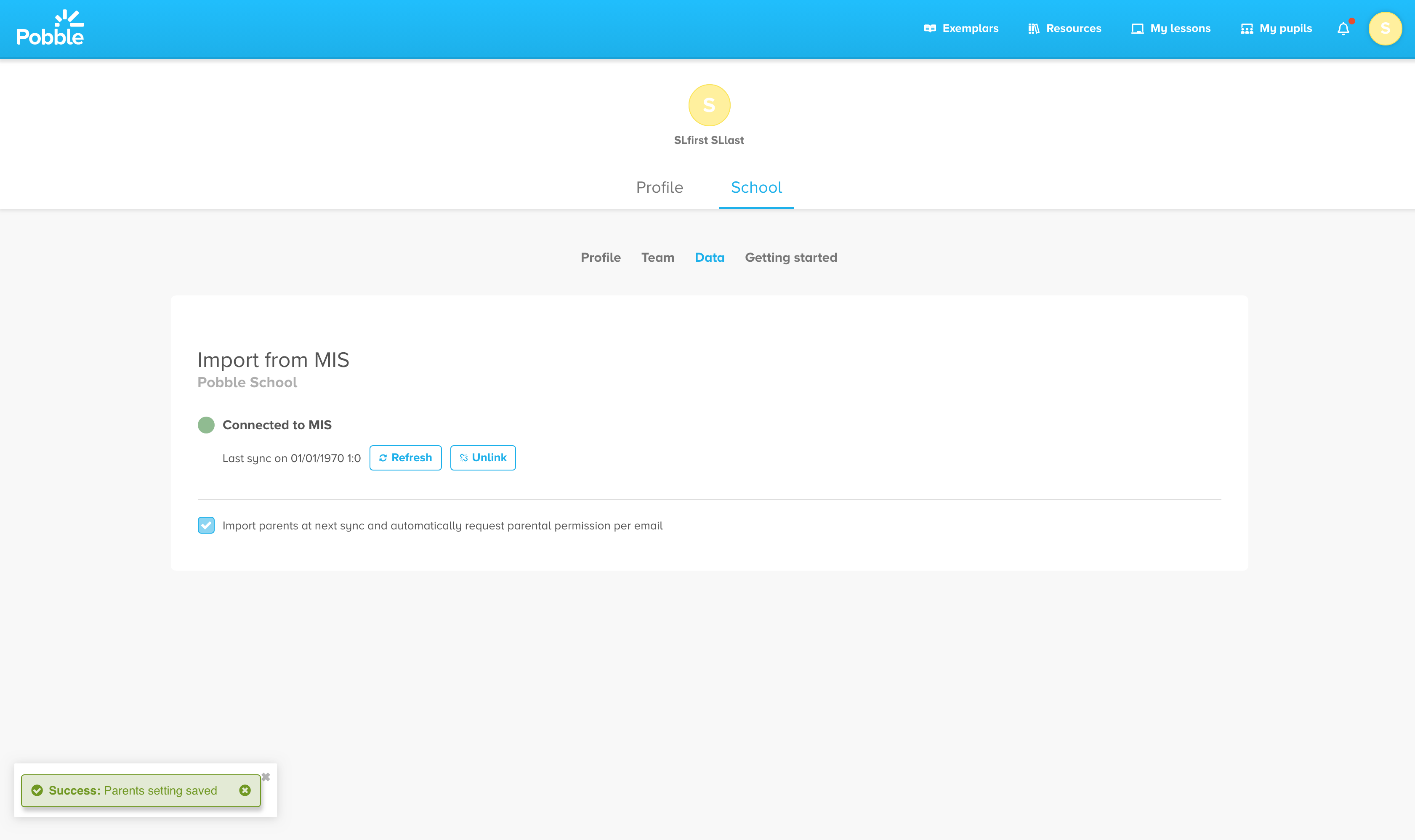 The parent pull will then stop after each sync. This will give you time to inform any new parents about Pobble before importing the pupil data and sending the parent a permission email.
For example, this might apply to children who join your school through the year, not only in September.