All entries must have signed parental permission to enter the Competition.
The Pobble system now accepts photographs (jpegs or pngs) or pdfs. If photos, you will need to take a photo of the signed permission slip once it has been returned and upload this.
If you cannot obtain the signed permission slip due to school closures (for example), a photo of an email or other correspondence from the parent, which outlines their consent, will suffice.
COBIS Parent Permission Letter (word doc)
1. Click on the name of one of the pupils you have uploaded to your Pupil list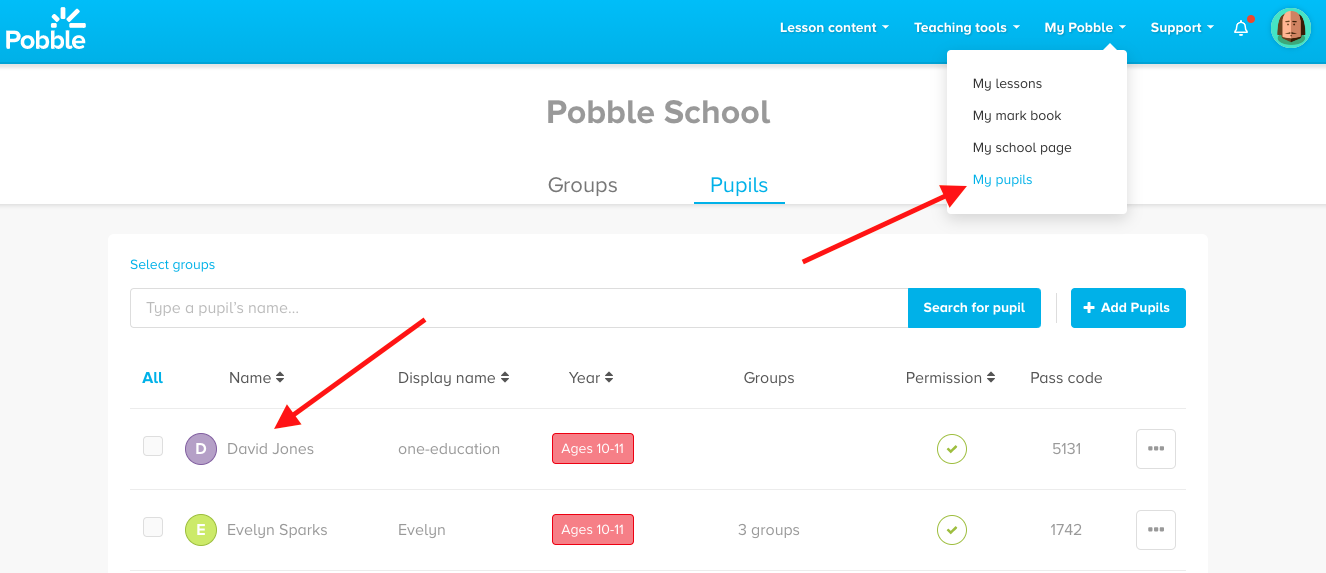 2. This will bring up the Pupils' profile. Scroll down to the Permissions section and click "add document". This is where you will upload the photo of the signed slip.

3. Once the photo has been uploaded, you will see the red cross has turned to a green tick and your pupil now has permission to be published on Pobble!