Using their own pupil account, pupils can comment on the work of their classmates and peers around the world.
Pobble has been designed with peer assessment in mind. Specifically for pupils, Pobble supports the construction of positive and constructive comments step by step.
To leave a comment, first log in to Pobble by clicking on "Pupil sign in" and following the instructions.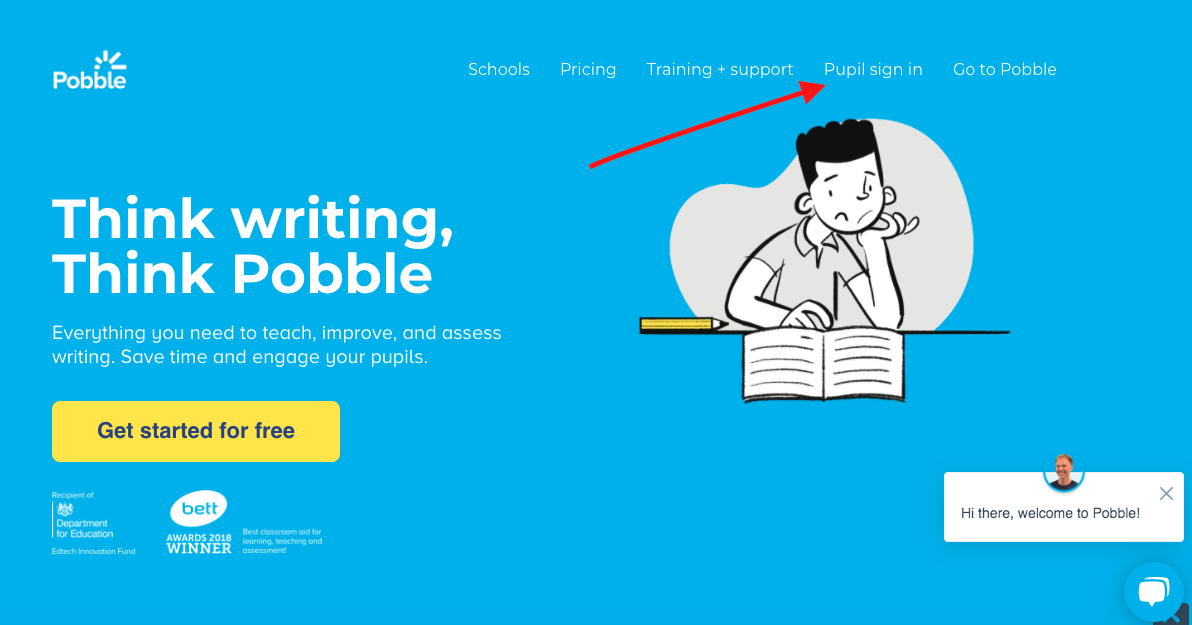 Once logged in, click 'Writing bank' at the top and search for work in the search bar via topic or school.
You can also filter by age, your own work/school/the world and even bookmark (save) your favourite pieces!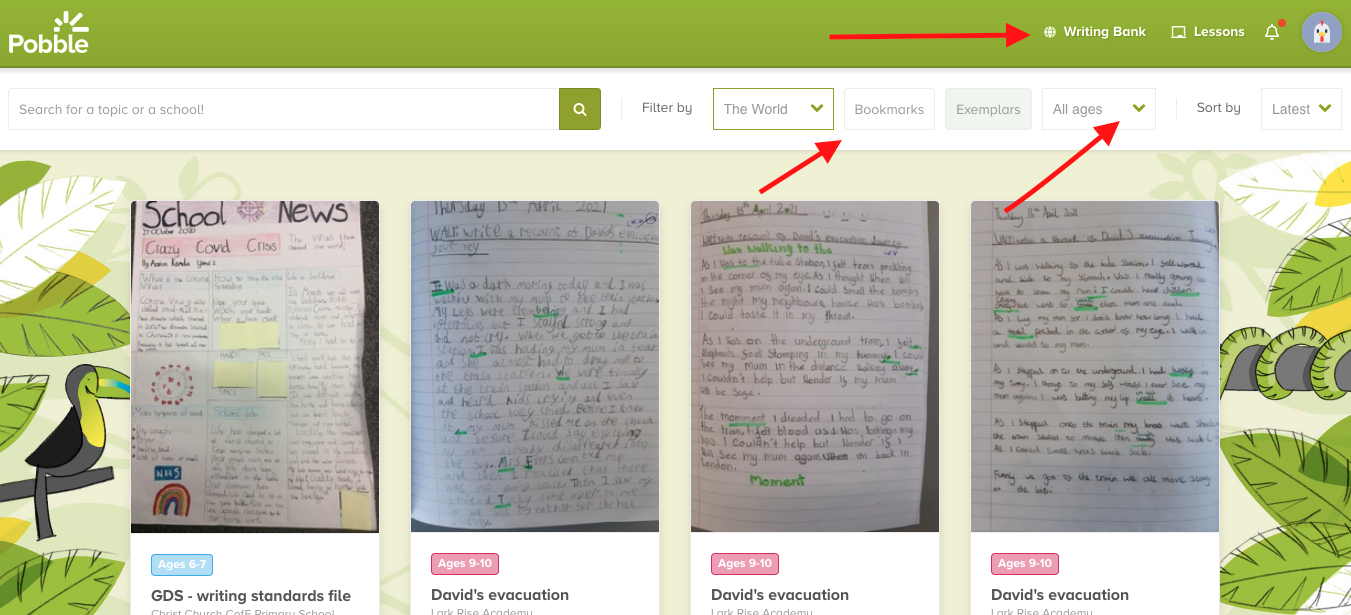 Click on a piece of work you like and view the comments column on the right hand side. Follow the instructions step by step to leave valuable peer feedback!
Rest assured, every comment is moderated and approved before it is made public on the site.