Pobble is available for as little as £4 a month!
Check out or Pricing Page for the cost of a Pobble for Me and a Pobble for my Class subscription.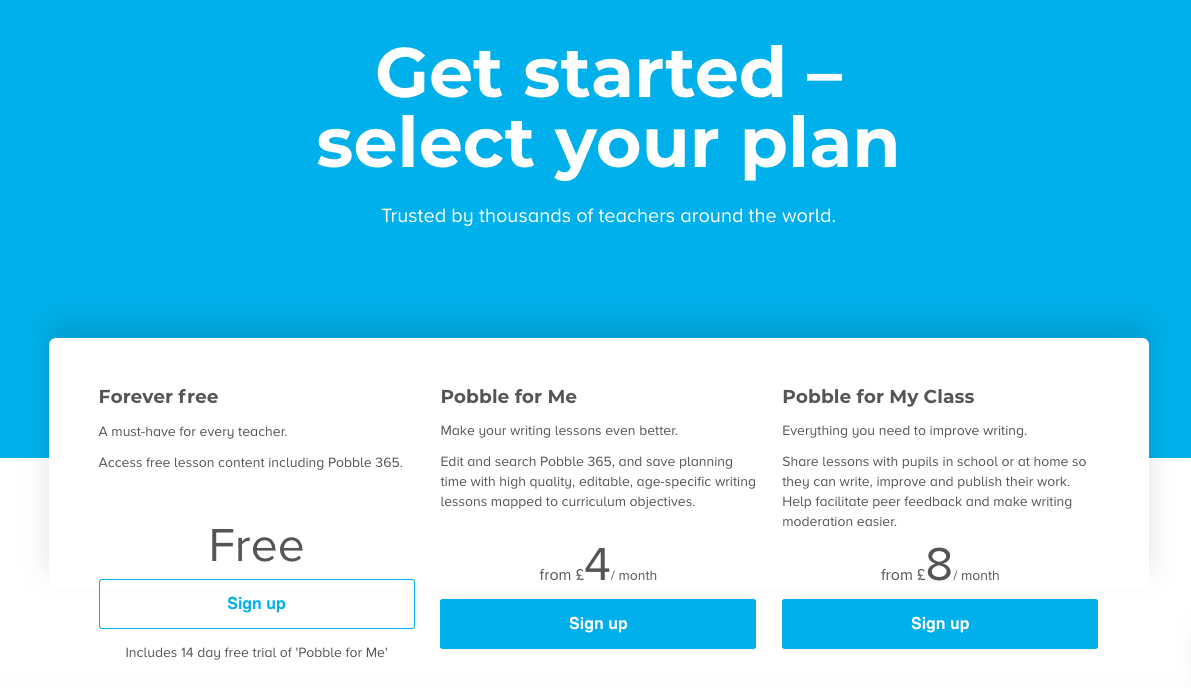 Plus, when you sign up you start a FREE, no commitment, 14 day trial of Pobble for Me.
At the end of the free trial period, you have the option to purchase one of our subscriptions or automatically revert back to a regular, free non-teacher account.
If you would like to discuss Pobble further for your whole school, please book in a free demo here.