How much does Pobble cost?
Pobble for My Class starts at £5 per month for individuals. Schools can purchase a Pobble School subscription for only £500pa (+VAT).
Pobble for My Class - £5 per month (billed annually), or £6 per month (billed monthly)
Pobble School - limited 2021 offer - 500 schools for £500!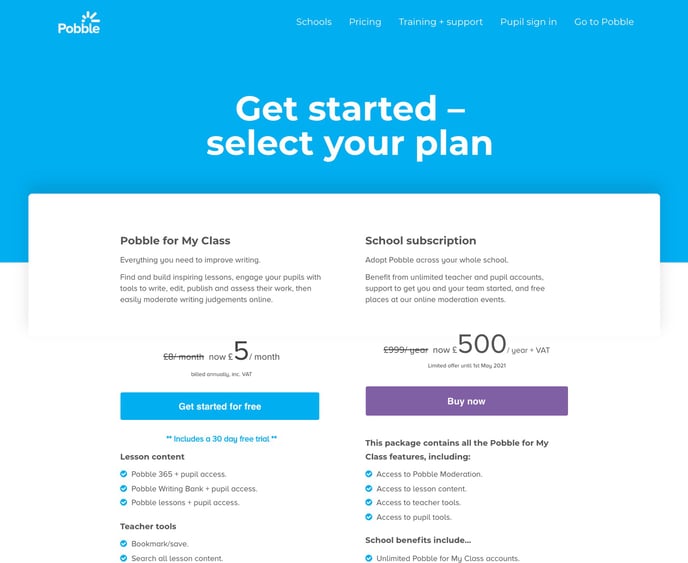 If you are interested in Pobble across a whole group / MAT, book a call in with co-founder Simon here.
Plus, when you sign up you start a FREE, no commitment, 30 day trial of 'Pobble for My Class'.