Head to the 'school relation' section in your Profile and click 'request to join a school'.
You may be a casual/supply teacher who has a new teaching position for a fixed period of time, or a student who is about to start their first permanent job after qualifying. You currently have a 'non-teacher' account on Pobble after selecting the relevant role (student, supply, tutor etc) when you originally registered.
This article will demonstrate how non-teacher accounts can be assigned to a school and converted to teacher accounts. This gives you access to teacher functionality such as adding your pupils, which in turn opens up our Teaching and Learning (Publishing and Pupil Tools) and Moderation tools for you to try!
NOTE: If there are already teachers in your school who have a Pobble account, you can always ask them to add you to their School Team Page instead of the instructions below. You role will be changed automatically the next time you log in - easy!
It is always recommended you ask your leadership team prior if it is OK to assign their school to your account, particularly if you are only have a temporary position.
Log in to your account and click 'My account'.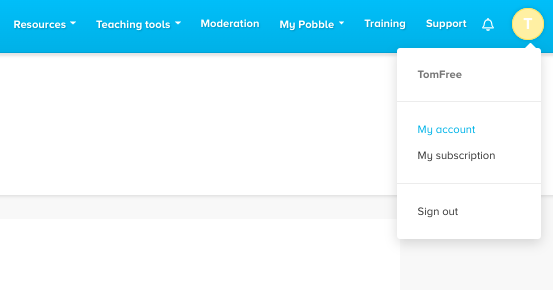 Scroll down to 'School relation' and click the blue button.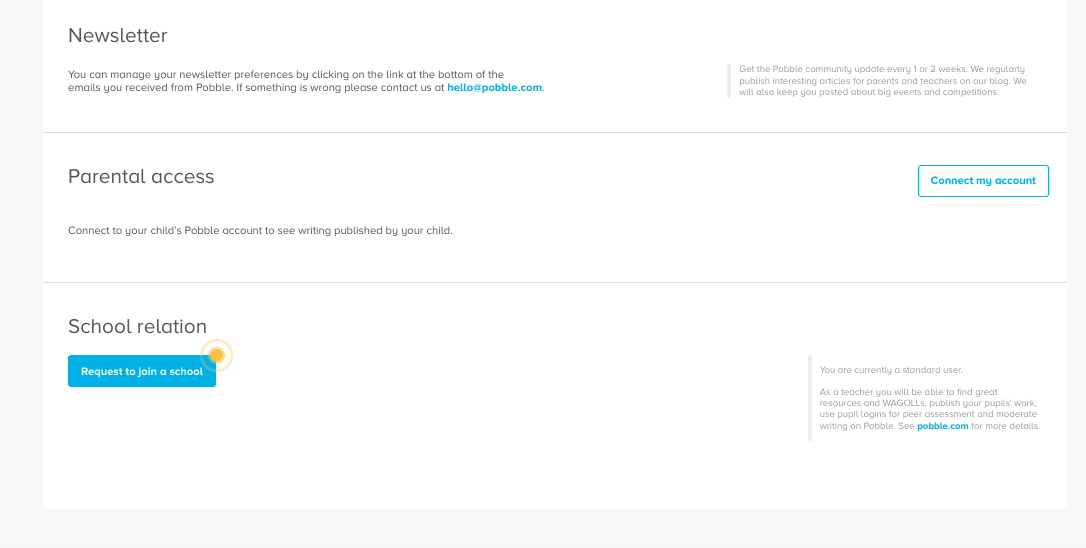 You will be asked to select your new teaching role (only the roles below can be assigned to a school). Click' change my role' once selected.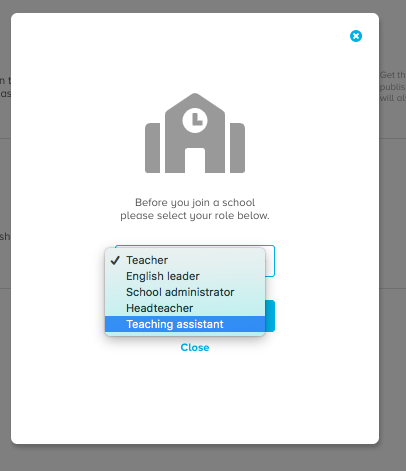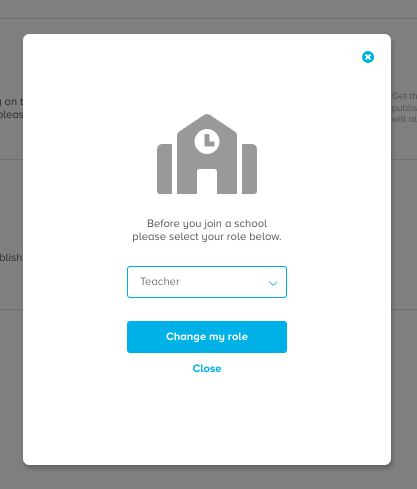 The school selection menu will then appear. If your selection does not auto-appear as you type the name or postcode, you can select 'My school is not in this list' at the bottom and input the details there.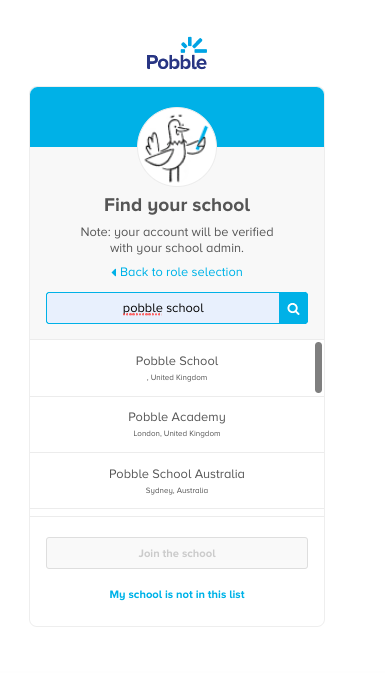 Select the school and then 'Join the school'. You are done!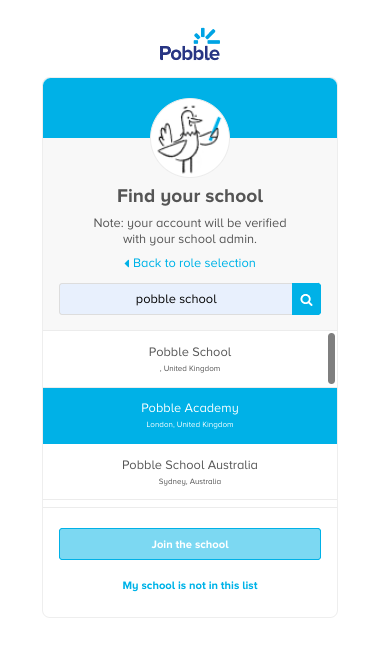 Head back to your Profile and scroll down to 'School relation' again. You will see your teacher request is waiting for approval by the Pobble team (or, if your new school is part of Pobble already, a Pobble School admin). The Pobble team aims to approve all new teachers within 24 hours (mostly much sooner) so it won't be long!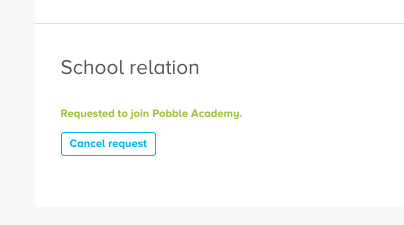 Approved.