Just purchased Pobble for your whole school? Coming back to Pobble after a while away? Fantastic! Read on for advice on implementing Pobble in your class.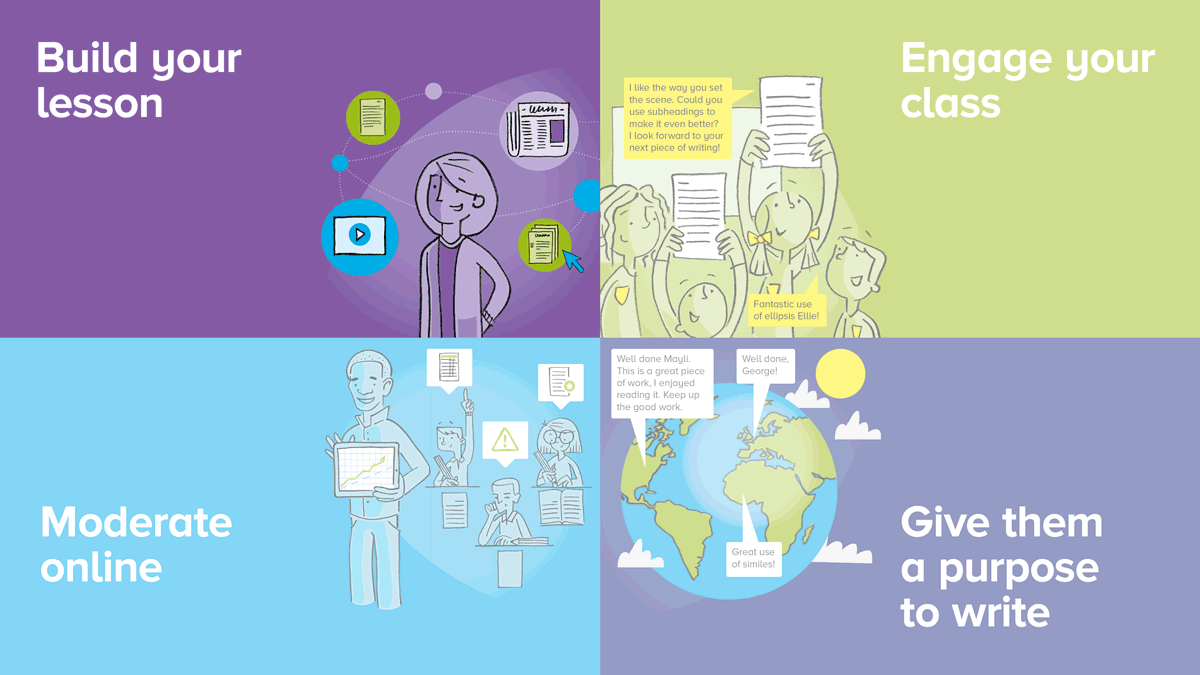 We would recommend the following actions to get you up and running;
1. Ensure your account is set up correctly. Look out for an invitation email entitled "your account is now connected to".
Note: If you are already registered, or coming back to Pobble after a while away and cannot remember your password, you can reset it here.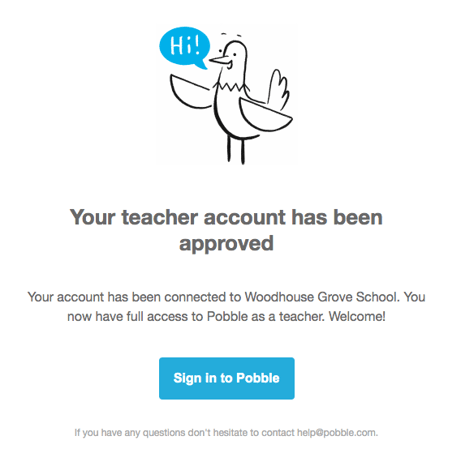 2. If you are leading Pobble in your school or just need a refresher, sign up to one of our webinars or watch a pre-recorded version.

3. Check out our Pobble for My Class and Pobble for Me guides. It is important you attend training webinars and are aware of the resources and support available.

4. Add your class manually or by syncing your MIS before you begin using the pupil tools. This will have already been done for you if you are part of an existing Pobble School.

5. Check out our free support materials to get you going!

With our full Pobble school subscription you will have access to;
As a Pobble school you will also have full access to our support desk. You can reach us via the online chat, phone or email at help@pobble.com.
To learn more about how other schools are using Pobble effectively do check out or
blog
and social media channels.