With Pobble you can find lessons, build your own, share them with your pupils at home or at school, and access your online mark book to view the work they submit. Here's how it works:
Finding lessons
As well as the popular Pobble 365 we now have hundreds of additional lessons, all searchable by age and key words.
For remote learning we highly recommend our new themed based presentations which have activities to last a whole week and are created to support independent learning.
All our lessons, including Pobble 365, are also easily editable.
Sharing lessons - Pobble pupil logins
The best way to share lessons is with our pupil logins. First, you need to add your pupils - this article will help.
Once set up your pupils can login with their pupil codes and access lessons sent by their teachers. The screenshots below showcase how easy it is to send any lesson to your pupils.
Open a lesson from my lessons and add to 'My lessons'.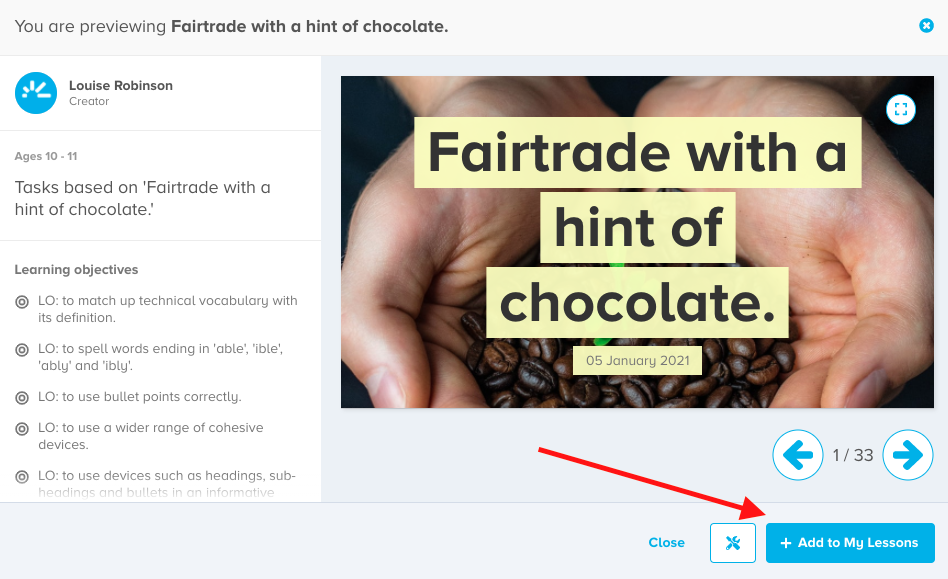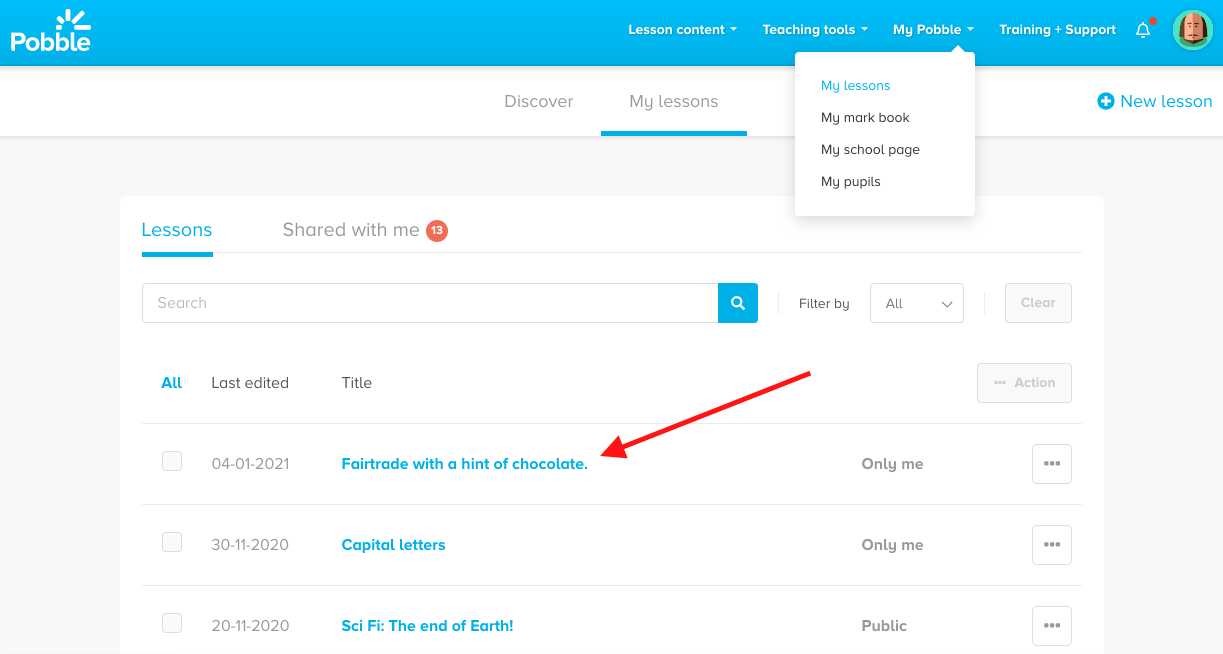 Select 'send to pupils'.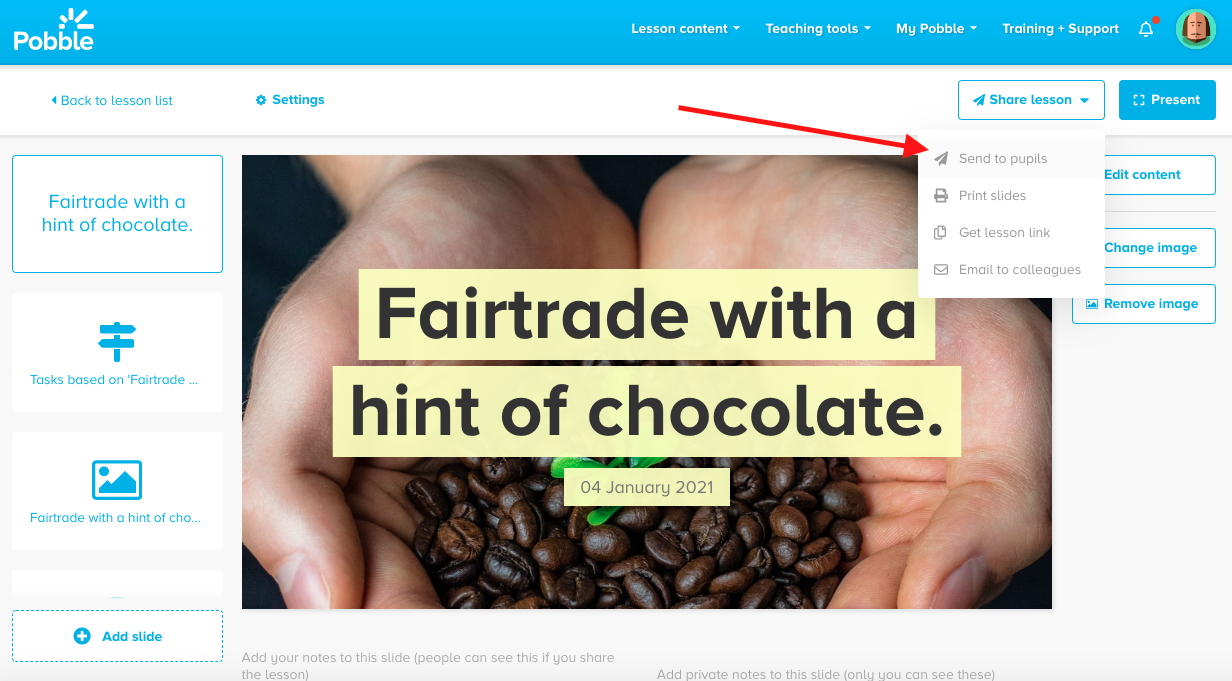 Decide when you want the lesson to arrive.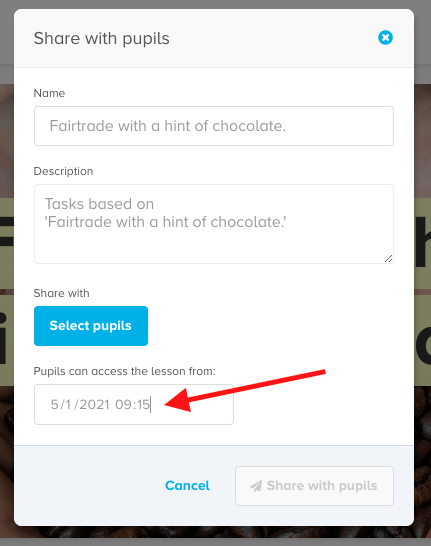 Select which pupils you want to send to. This can be a whole year group, a class or selection of pupils. Ideal if you are teaching some children face to face but need to send the same content to children working from home.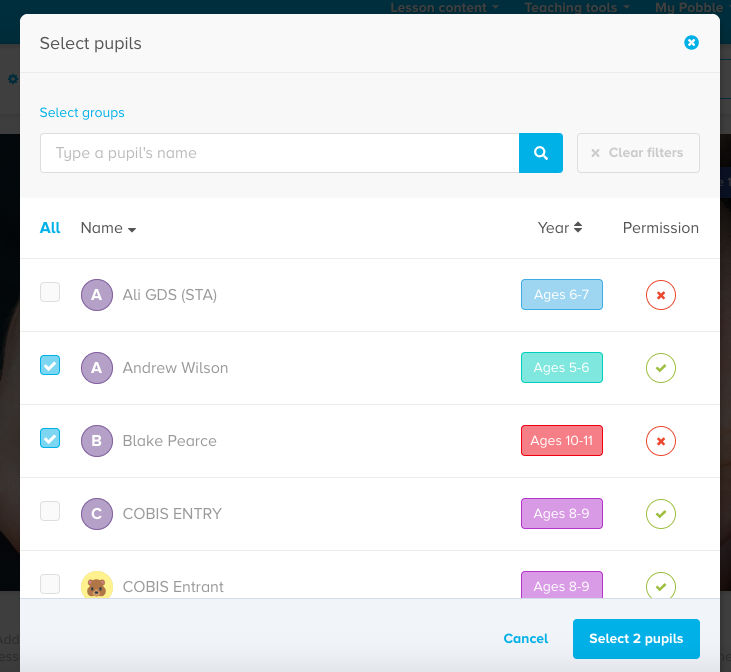 Print
We realise that not all pupils will have access to technology at home. With a Pobble subscription, you can now print all lessons as well. Ideal for home learning packs!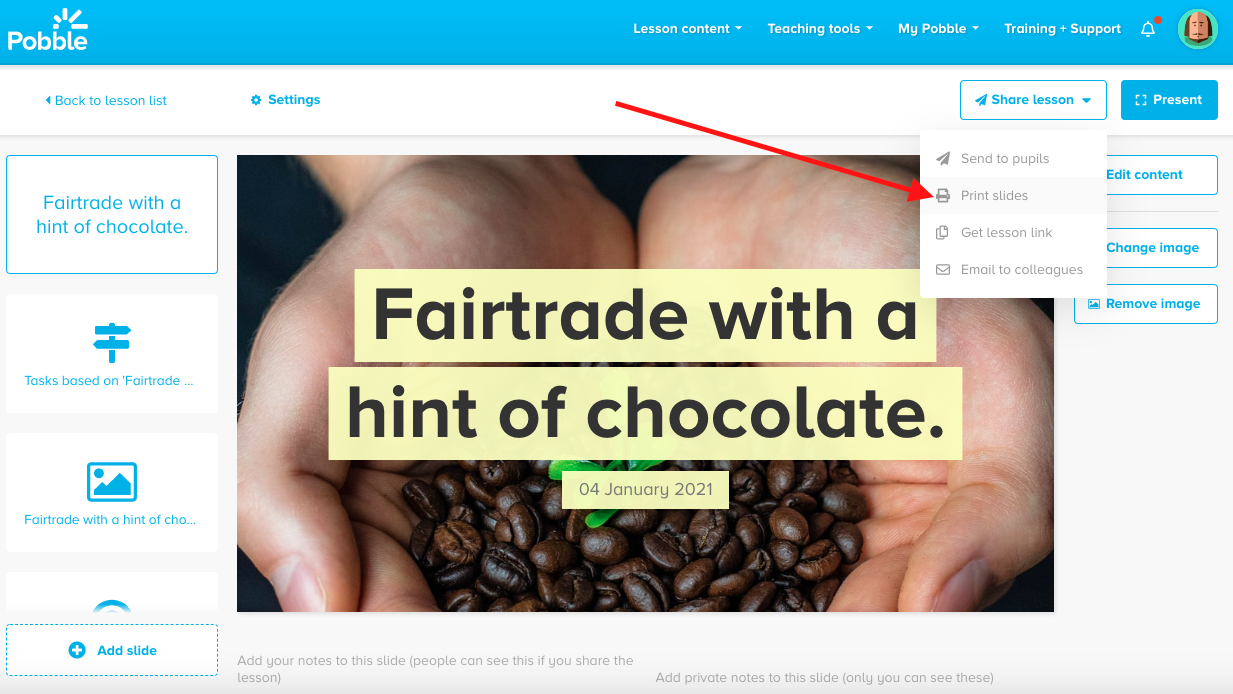 Sharing using Google Classroom, Microsoft Teams, Seesaw and more.
If you already have a system in place for sharing work, but would like to also use our Pobble lessons, you can use our magic link option to send to your pupils.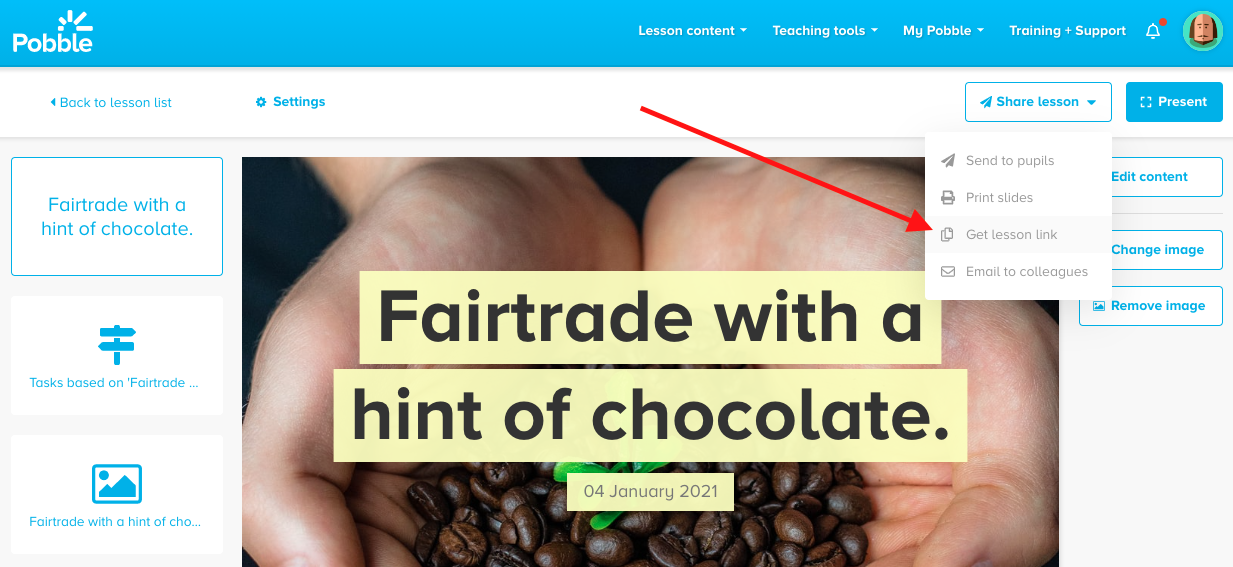 Simply copy and paste the link into your chosen educational tool.

Pupils accessing lessons
We realise there isn't always time to send lessons to your pupils, so with our Pupil logins we have also created an area where your pupils can discover hundreds of lessons created by the Pobble team.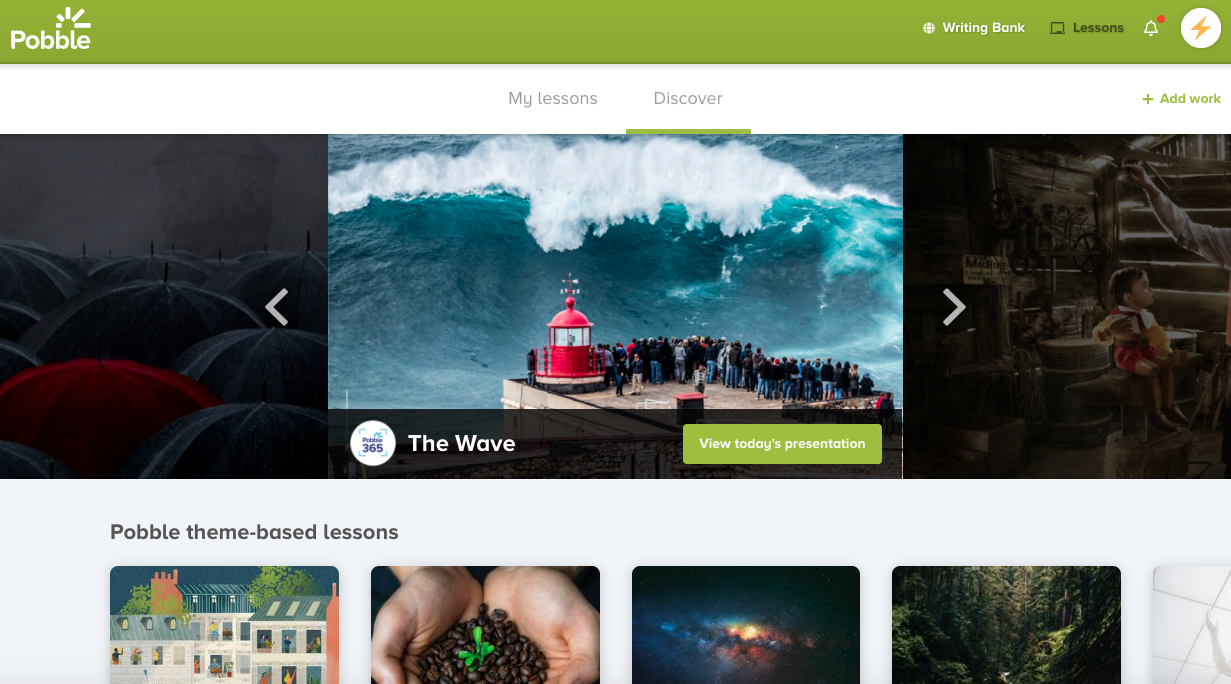 To access lessons sent by their teacher the pupils need to click on the 'My lesson' area.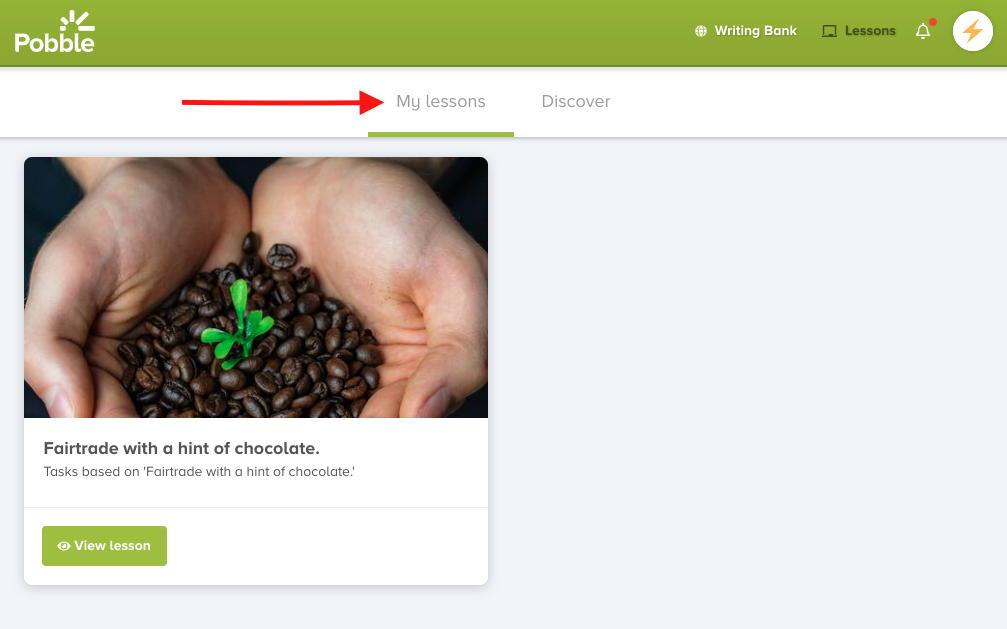 Viewing their work
If pupils are accessing lessons on Pobble they have the option to type up work and send it back to you or upload a photograph of their work.
This is easy for the pupils to access via the 'Add work' link on every lesson.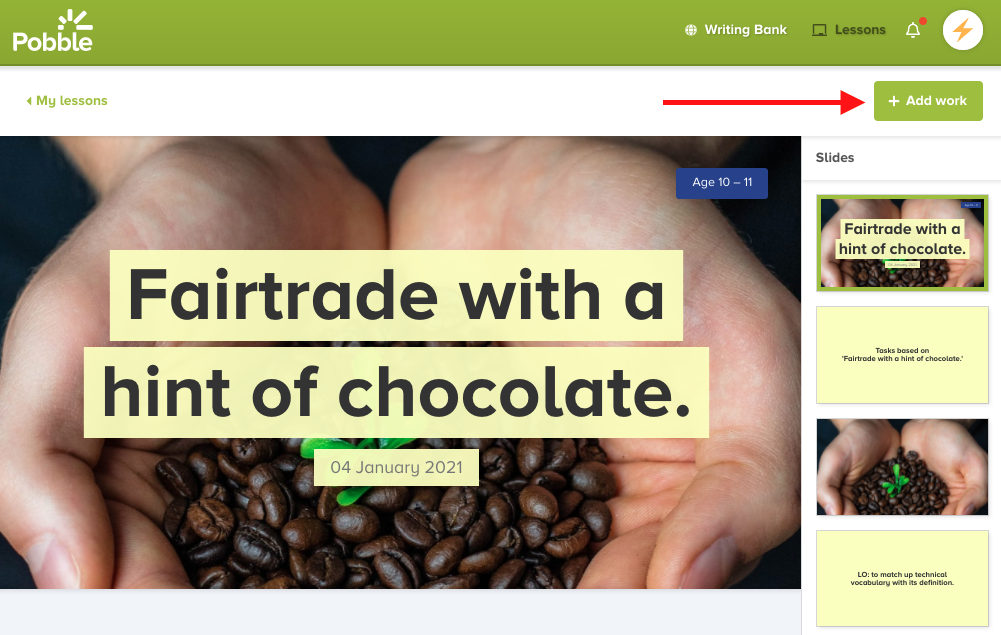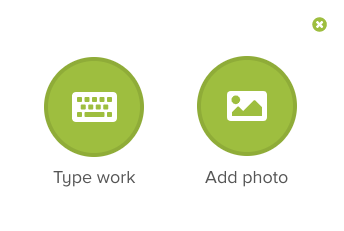 Type work.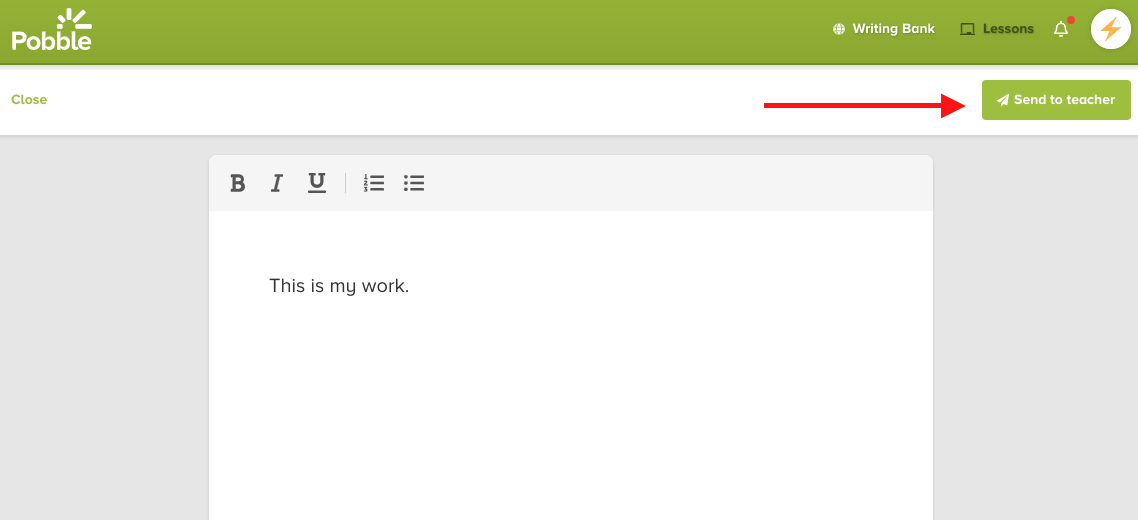 Add photo.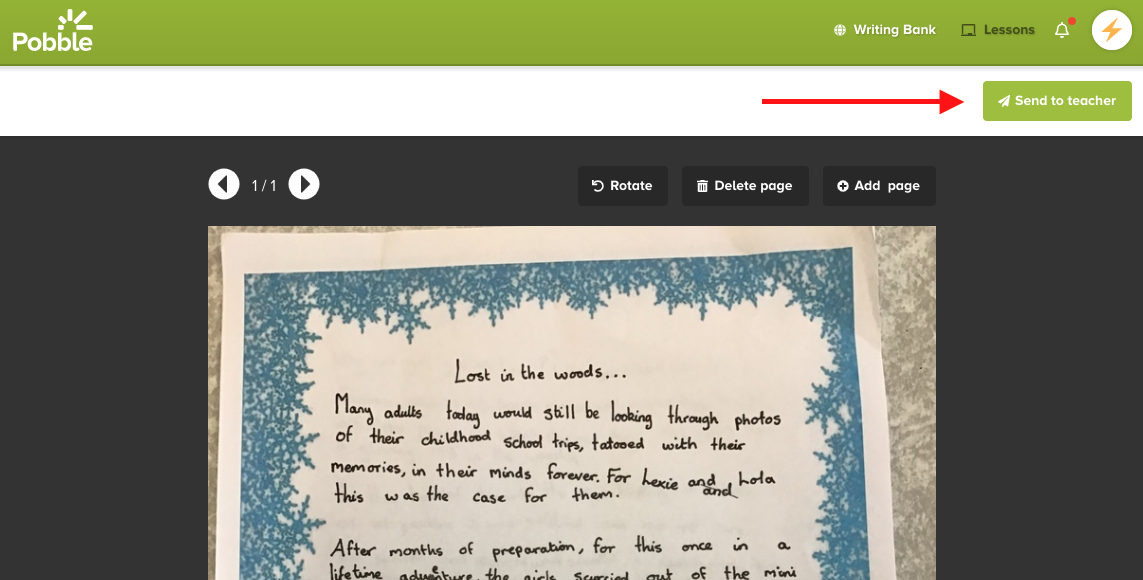 In the event they are accessing a lesson not created in the Pobble platform, they can still upload work for you to view and add to their evidence bank.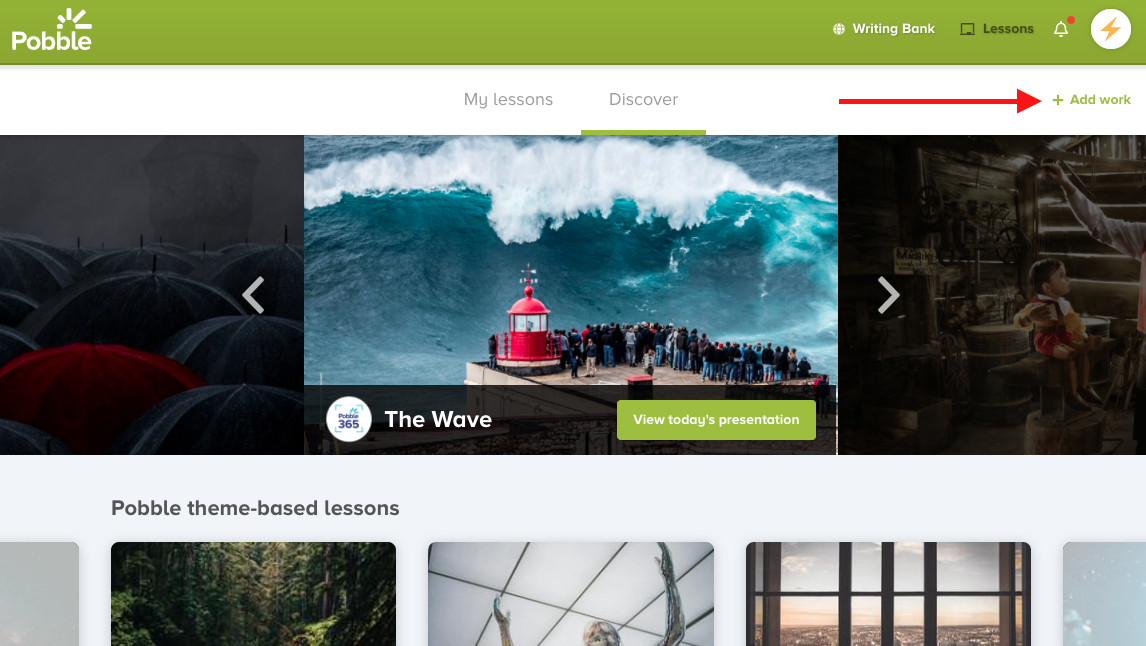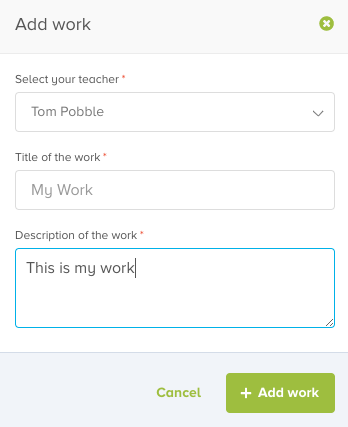 To view the work sent by your pupils you need to access your online mark book. From here you can send the pupils feedback, or approve and add to their online evidence bank.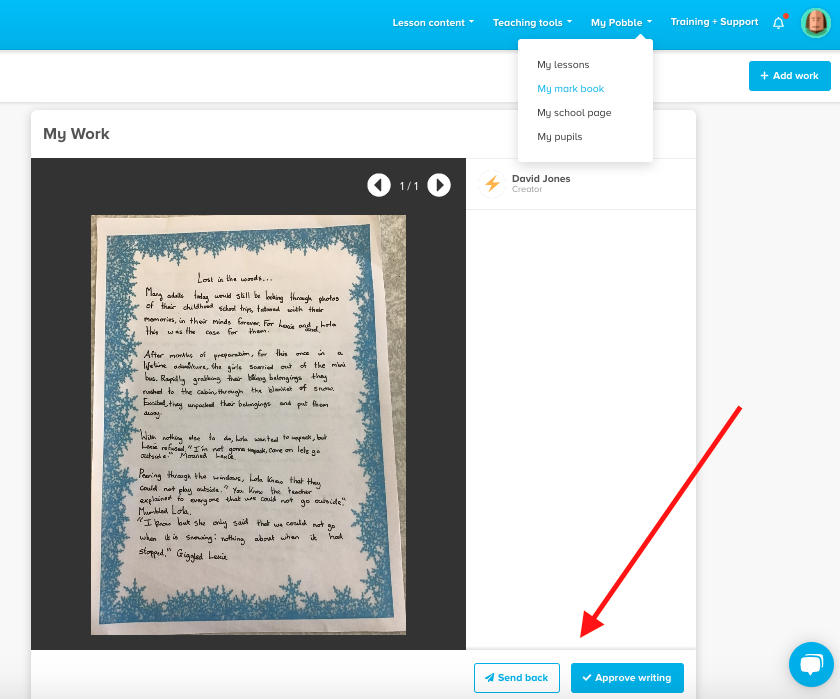 Ready to get started?