A quick guide to your Lessons menu.
Please note the "Pupils" and "Works" options are available only to teachers from Pobble Schools or those with a "Pobble for My Class" account. However, you can still access, edit, copy and share lessons as part of your "Pobble for Me" account.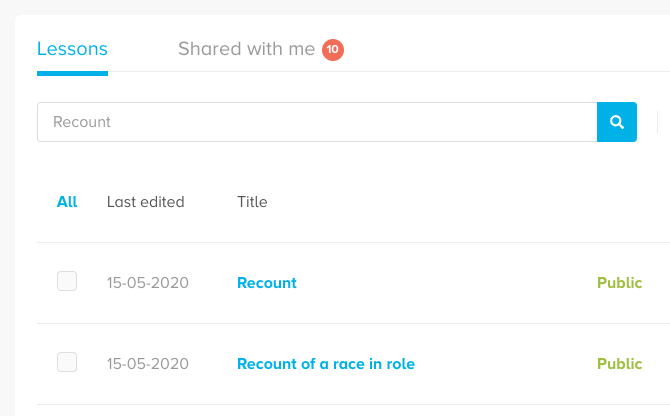 Filter by - lesson delivered, public or private (see definitions below).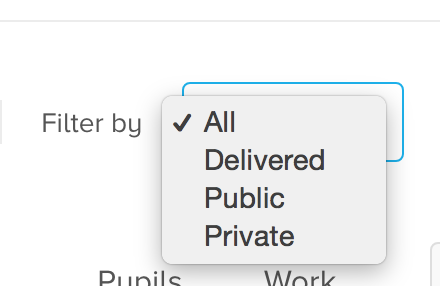 Shared with me - lessons that have been shared with you via your teaching colleagues. How nice of them!
Green "work" icon - your lesson is published, live for the world to see!


Purple "work" icon - your lesson is "in progress". Are all slides in your presentation ready? Work uploaded? If so, head back into your lesson to click the "Summary" tab to double check everything and deliver the lesson.

Public - an interactive preview of your lesson can be shared with colleagues, pupils and parents via a public link. They do not need to be logged in.

Only Me - your lesson is private. It can still be shared via email with your colleagues (or any other user with a Pobble account) for them to access and edit. However, they need to be logged in.

Action Button - click the three dots to bring up all the options for your lessons.