What impact will we see in our school?
Teachers use Pobble to plan exciting lessons, connect with classes around the world, and make moderation of writing easier.
This saves teacher's time and improves pupil engagement and attainment in writing.
Please view evidence of our work at Edtech Impact.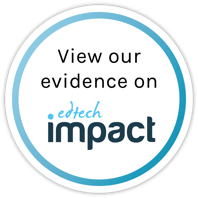 Take a look at these blog posts, written by teachers, on how Pobble can super-charge your writing!
Pobble - a Head Teacher's story
Pobble - the best writing in Dubai!
If you'd like to know more, take a book in a webinar call with us here.