Pobble in one class is great. Pobble across the school is even more powerful.

Pobble is an approach to teaching writing that is used by tens of thousands of teachers each day to find the best teaching resources, give pupils a global audience for their work, and to improve writing moderation.
Pobble won the 2018 BETT Award "Best Classroom Aid for Learning, Teaching and Assessment" and was a Recipient of the UK Department of Education Edtech Innovation Fund. Today, Pobble is used by schools all over the world to inspire young writers and make life easier for their teachers.
Pobble is proven to increase pupil writing fluency and saves teachers time in their lesson planning. Want proof? View the evidence on Edtech Impact.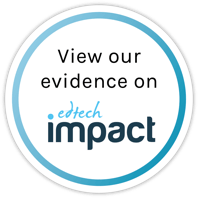 Interested in becoming a Pobble School? Book in a free webinar today or watch a pre-recorded version.
Our pricing page also has further details on all the features of a Pobble subscription.