Some parents may not have access to the internet, but have given permission the school to publish. In this instance, you can confirm permission via a simple tick box within your 'My Pupils' dashboard.
We recommend you inform parents / carers of your intention to enable publishing for their child. We have a suggested letter below.
Parent Letter (word doc)
More information can also be found on our legal pages.
Publishing on Pobble provides children with a global audience and purpose for their writing.
Because pupils' work will be published on your school writing celebration page (which is can be viewed outside your school community), we ask schools to confirm that they have relevant permission from parents / carers.
Simply head to the pupils page and select which (or all) pupils. Click the blue action button and select 'add permission to publish'.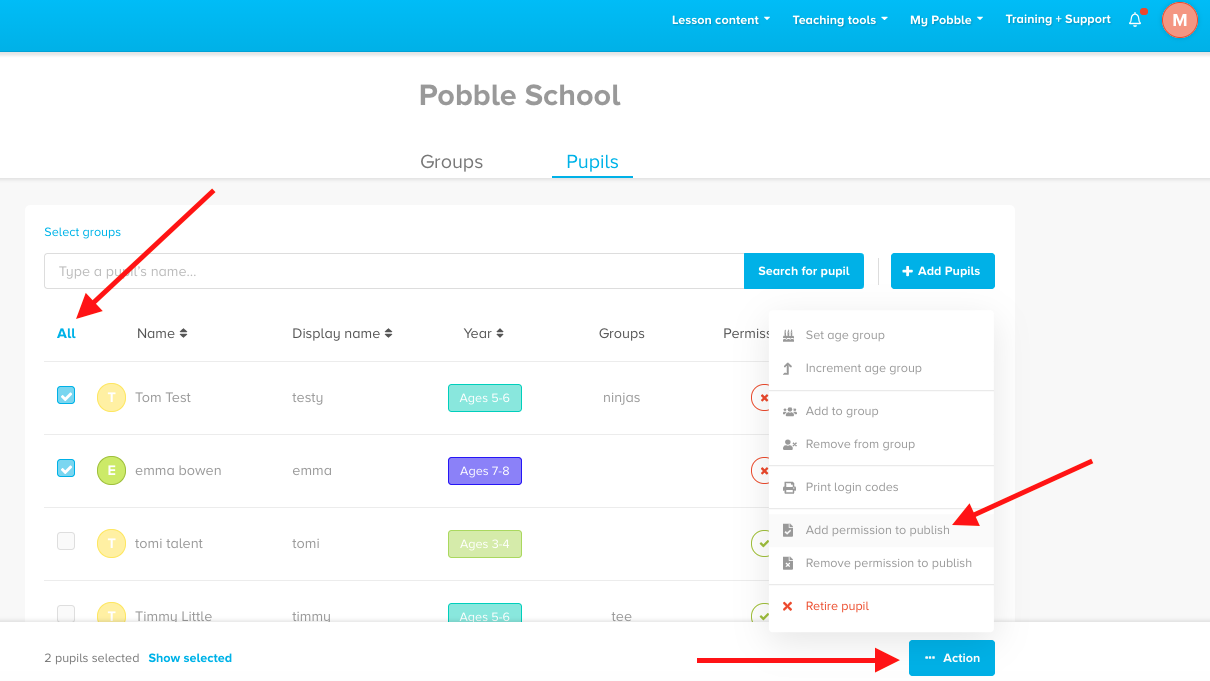 A confirmation screen will appear - click 'proceed'.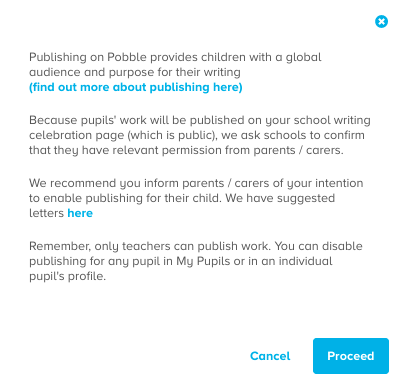 The red cross next to the child/children's names will turn to the green tick, confirming consent has been granted.

Remember, only teachers can publish work. You can disable publishing for any pupil in 'My Pupils' by clicking 'remove permission to publish' via the same process.