How to add success criteria to a resource.
Add a 'success criteria' slide to enhance your resource and promote assessment.
Within the Lesson Builder, click 'add slide'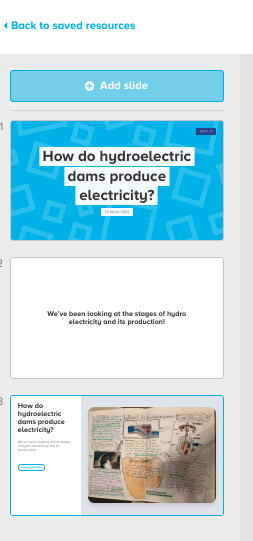 Select 'success criteria' as the slide type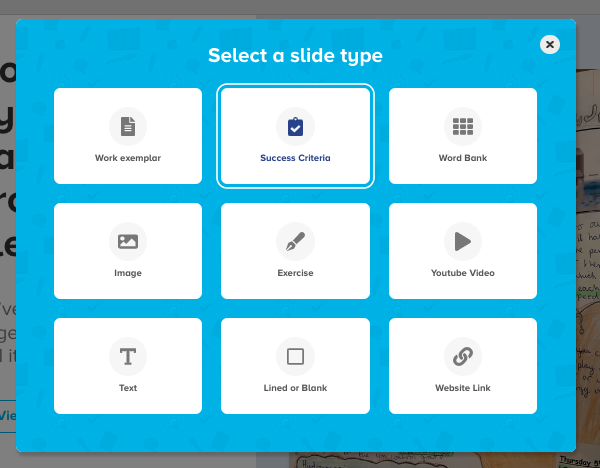 This brings up the success criteria options. Name the slide and add as many lines as you like.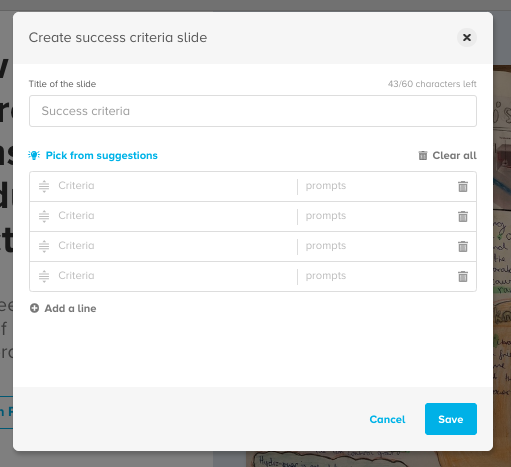 You can create your own by simply typing in each row....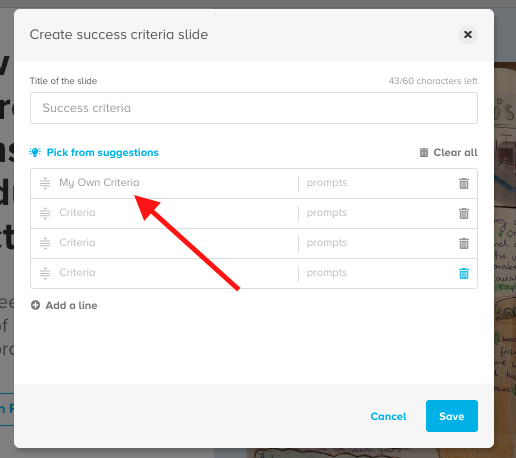 ...or 'pick from suggestions'. Choose your genre, age group and level from the drop-down menus, then check which you would like to add.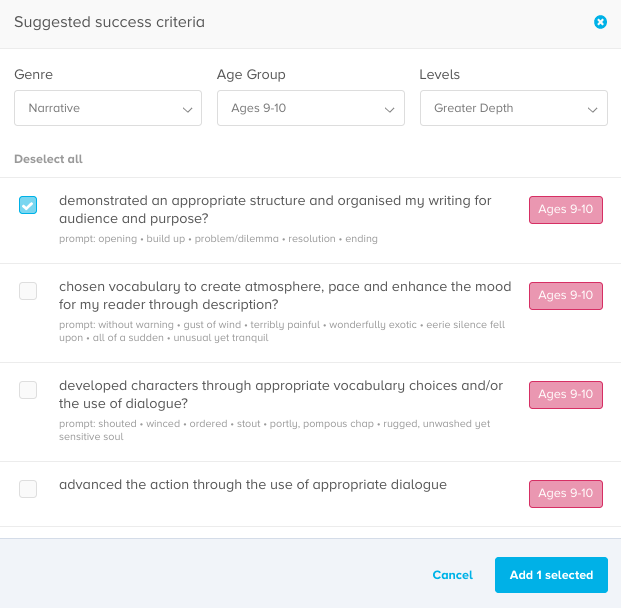 Click "save" or add more lines if you wish.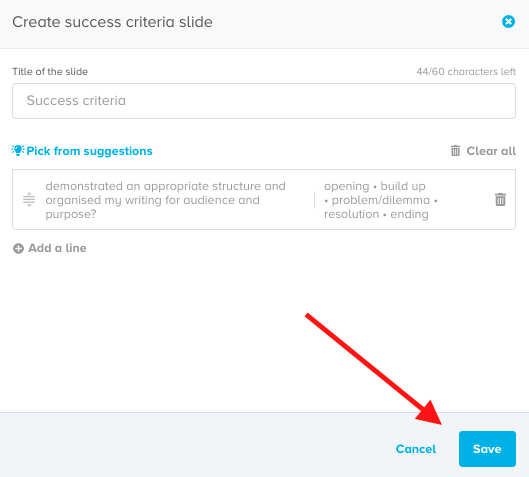 Your slide is created!