How to add a coupon code when purchasing a Pobble school or individual subscription.
Note - if you haven't previously registered on Pobble and have been pointed towards the pricing page, you will will be prompted to sign up first.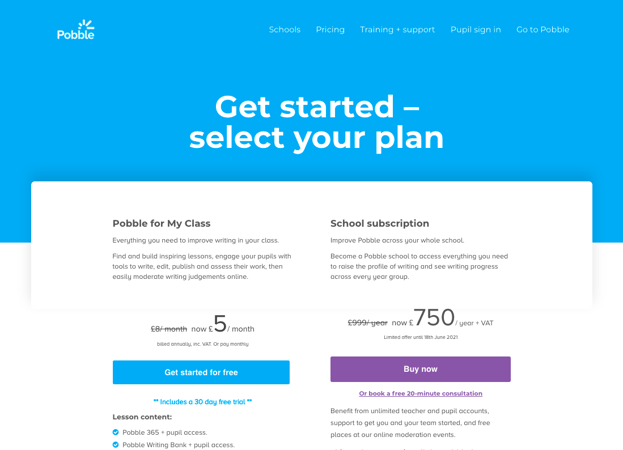 Once signed up, select your chosen option on the memberships page ('Pobble for My Class' or 'School subscription') and click 'buy now'.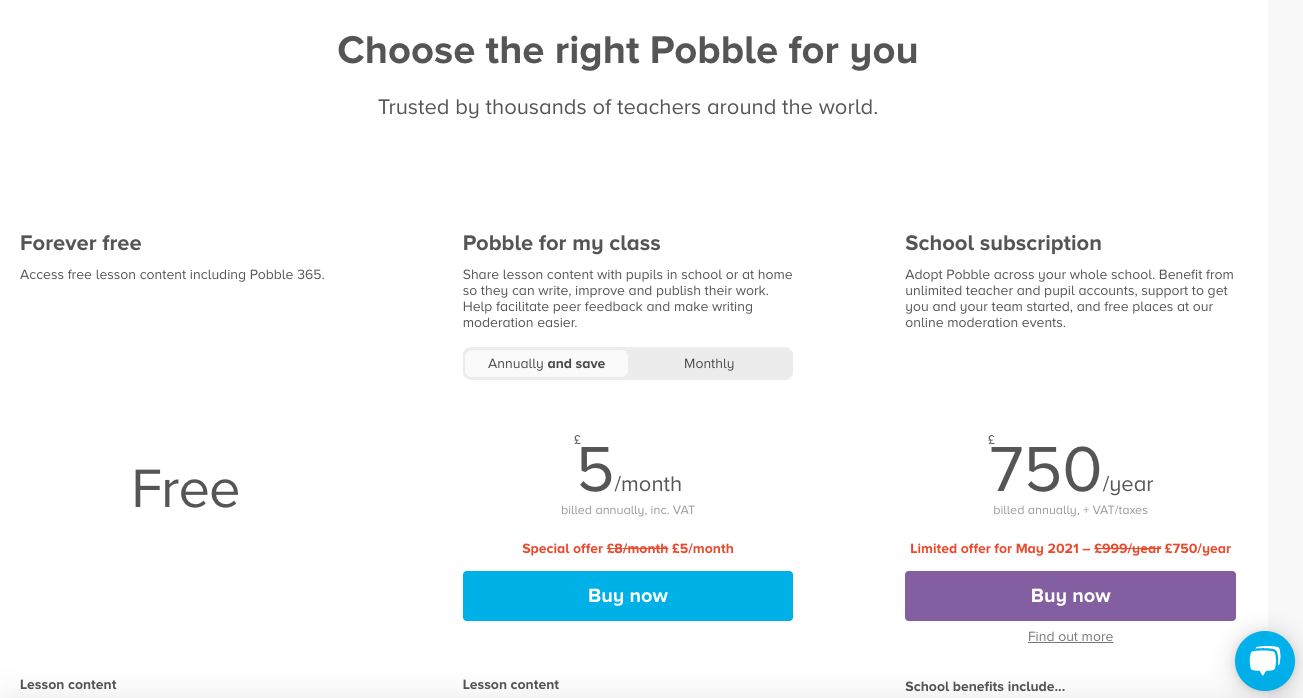 On the first order screen, select 'apply coupon'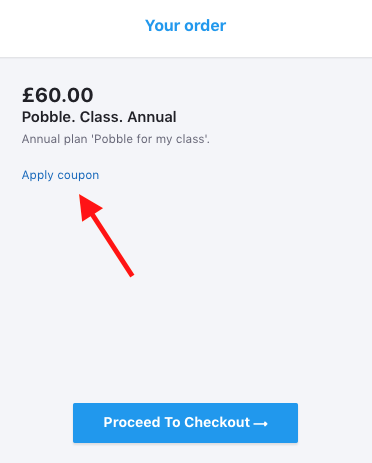 Enter your coupon code and click the arrow.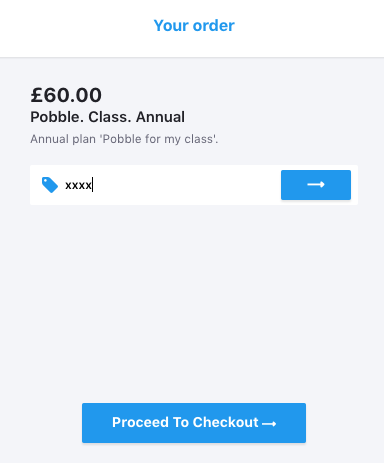 You will then be asked to input your billing details.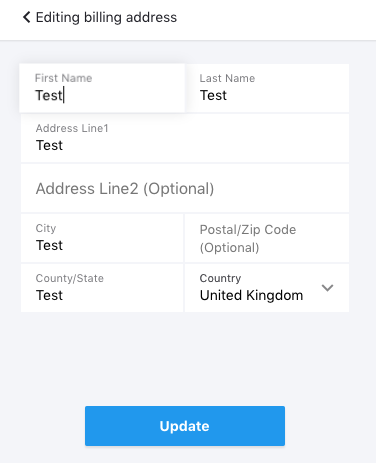 Payment options will appear and you can complete your transaction.
Please note if paying by credit card you are required to input your bank details at checkout for the transaction to proceed.
You can select cheque or bank transfer as alternatives.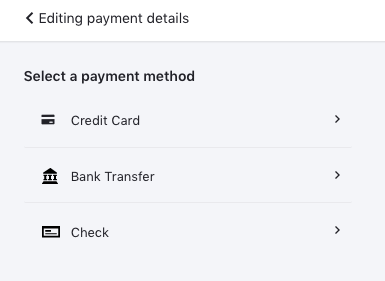 Finally, review the order summary and edit any information you require. Then click 'Subscribe'.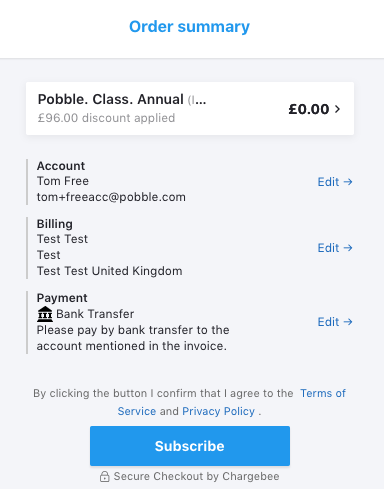 Any questions please email us at hello@pobble.com.