Grant access to requests from teaching colleagues via your Team Page.
Teachers can also sign up for Pobble and request, from you the school admin, access to your school. You will first get an email notifying you of the request.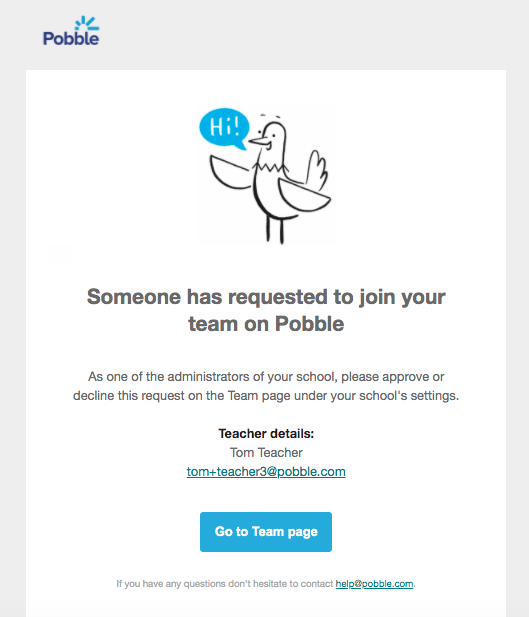 Click 'go to Team Page' and scroll down. These pending requests can be found at the bottom of your 'Team' page under 'Inactive team members'. Click the action button on the left and then 'this is a teacher in my school'.
Please note, Pobble may have already approved this teacher, so their name will be on the top of the Team Page, no longer 'inactive'. You do not need to do anything else!

After approval, they will be added to the top of your Team Page with full teacher access.