How do I change the Pobble admin?
You must be a Pobble admin yourself to do this.
-Click 'My Account', 'School' and then 'Team'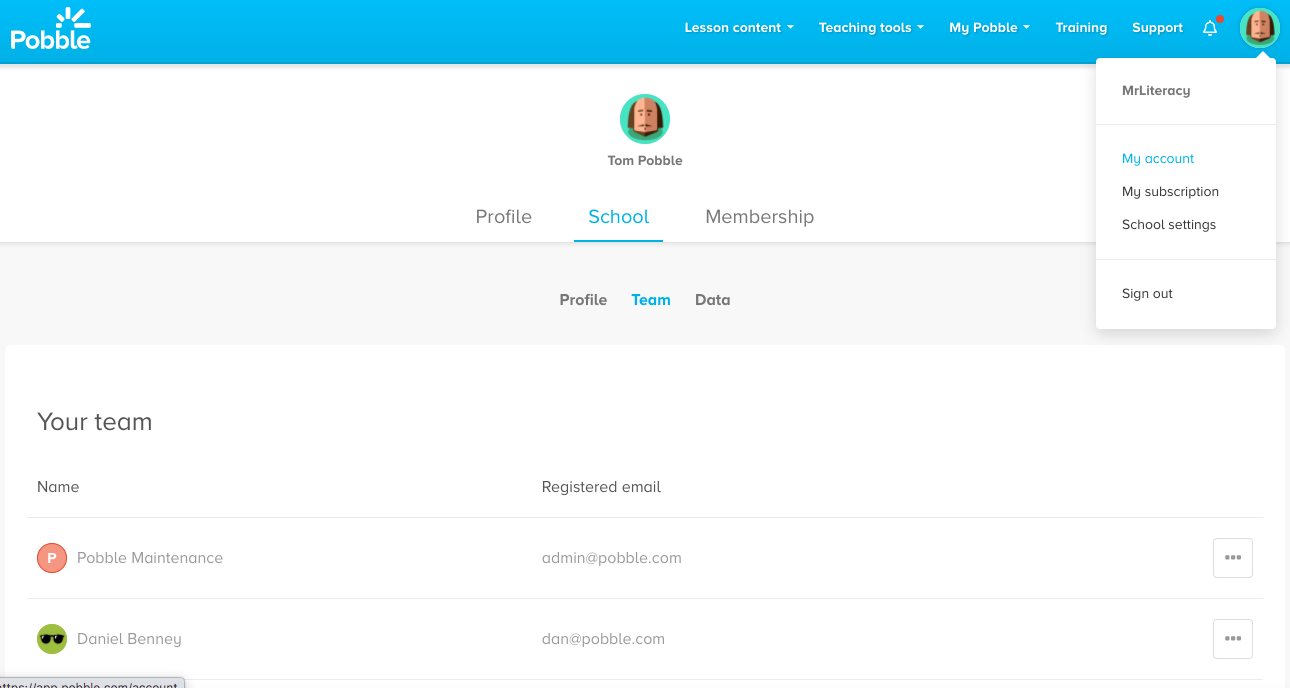 If your colleague is on the list, click 'promote as school leader' in the action button (three dots) next to them.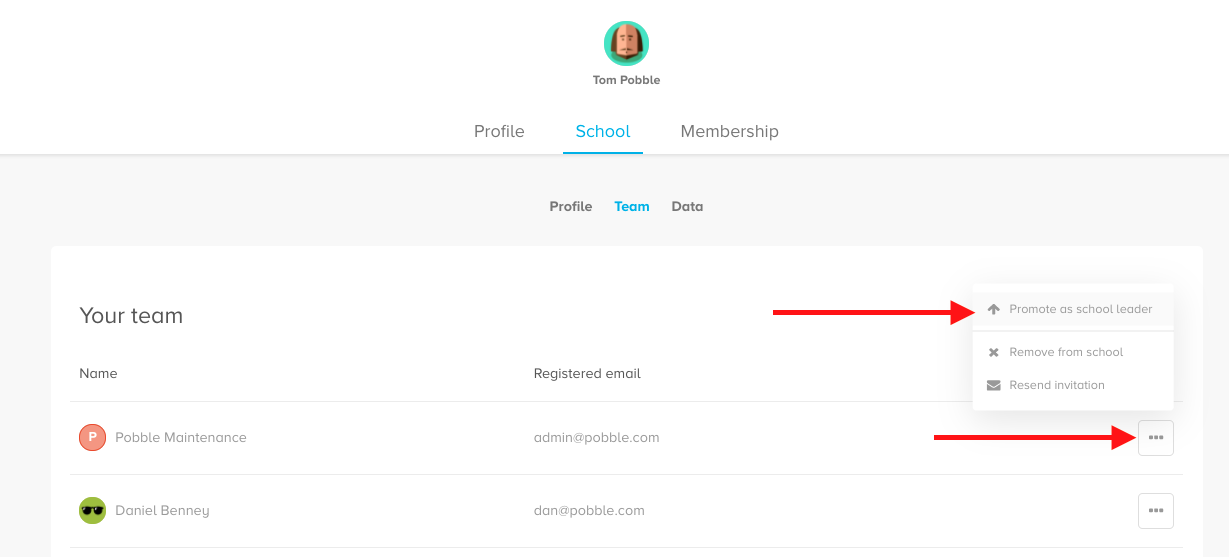 If your colleague is not on the list, add them by typing their email addresses at the bottom of the team list. They will be sent an email to register. You can then assign as admin via the steps above.