How do I change the settings of my resource?
Click 'configure' within your lesson builder to alter/remove the age range, font type or size and accessibility colour of your resource.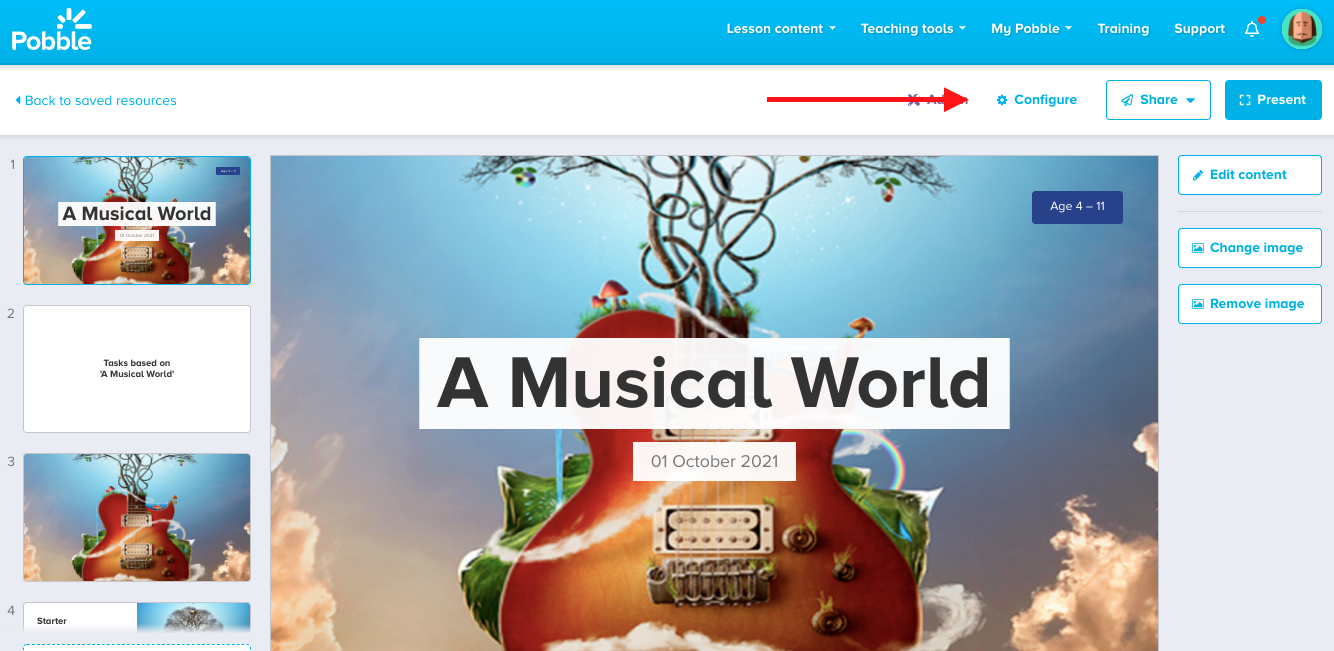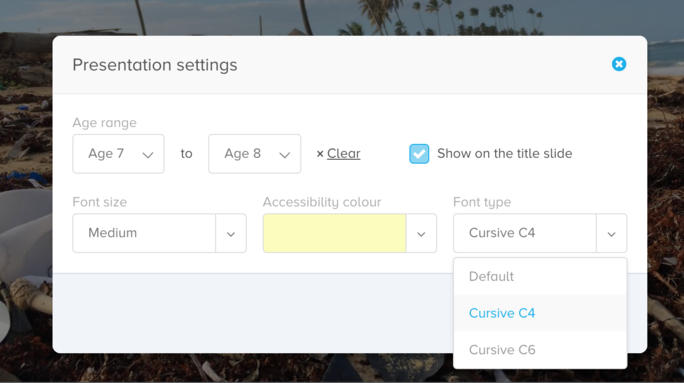 Presentation settings include;
Changing the age range - if change to 'Age 4 - Age 17' this will also remove the age range from the top right of the slide.
Font size can be small, medium or large.
Font type - default, Cursive C4 or Cursive C6
Two background colours for your text - white or yellow.