There are three ways you can contribute to a discussion.
As well as making a comment directly, there are three additional features located under the discussion box to enhance your feedback!
1. Click the 'paperclip' icon and you can attach an additional document, such as supporting evidence or a standards checklist.
Click attach, then name the document in the comment box, then press 'submit contribution'.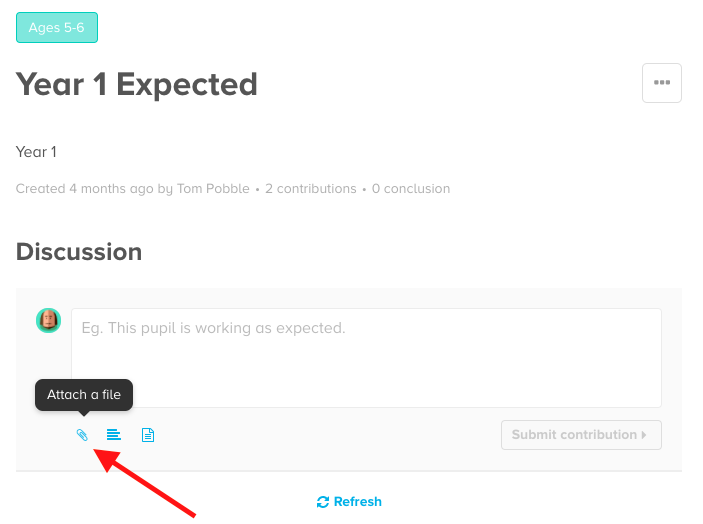 2. The 'lines' icon gives you some useful templates to start your response. Particularly helpful for statutory moderation discussions.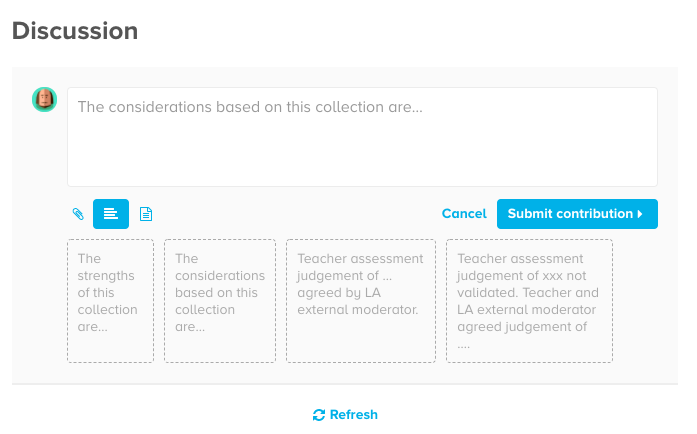 3. The 'paper' icon allows you to leave a comment on a chosen piece of writing rather than a general comment on the whole collection.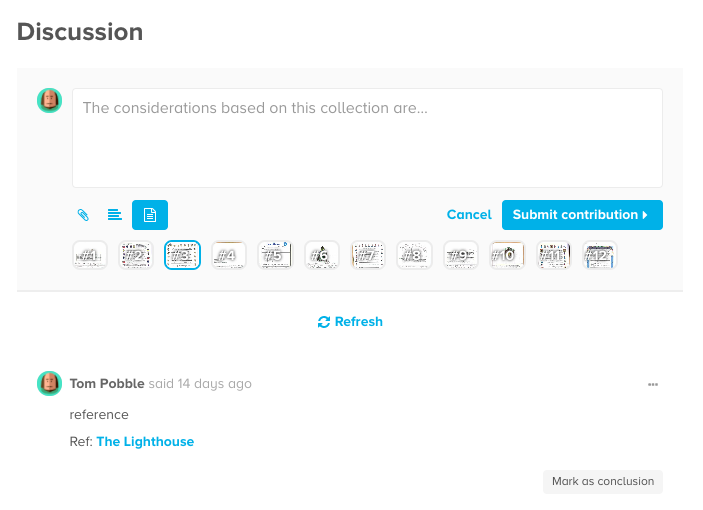 Once you have made your comment, click 'submit contribution' and your comment will appear underneath for other invitees to see.
Tip: You can also edit or delete a comment via the action button (three dots)