Creating your first moderation files
How do I mark a conclusion?
At the end of a discussion, we recommend that whoever is leading the moderation discussion leaves a conclusion.
Leave your concluding comment and then click 'mark as conclusion'.

This comment will then appear light blue and be highlighted at the top of your cover page and discussion window.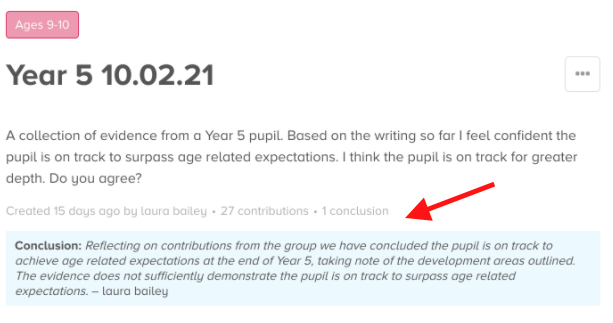 We recommend after marking a conclusion that you close the file.