How do I remove myself as Pobble admin?
If you are the only Pobble admin in your school, you must first re-assign the role before removing yourself.
All schools must have at least one Pobble admin. If you no longer wish to have this role, please take the following steps.
1. Log in and assign someone else as Pobble admin via your Team page (if there is no-one else assigned) - click 'promote as school leader'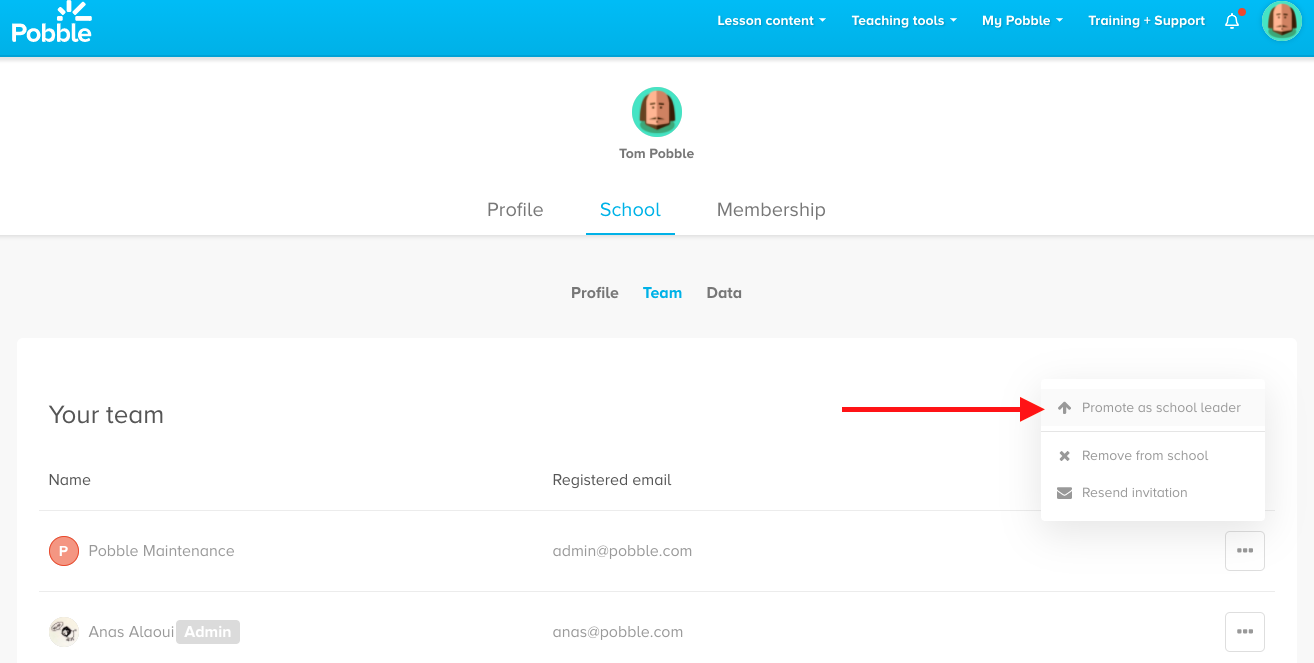 2. Demote yourself from the school leader role via the same checkbox.