How to register with Pobble as a teacher, trainee, supply, tutor or parent and access your Free Account including Pobble365!
Find out more about our new and improved Pobble365 here.
To sign up to Pobble, click "Get started for free" and enter the your email address.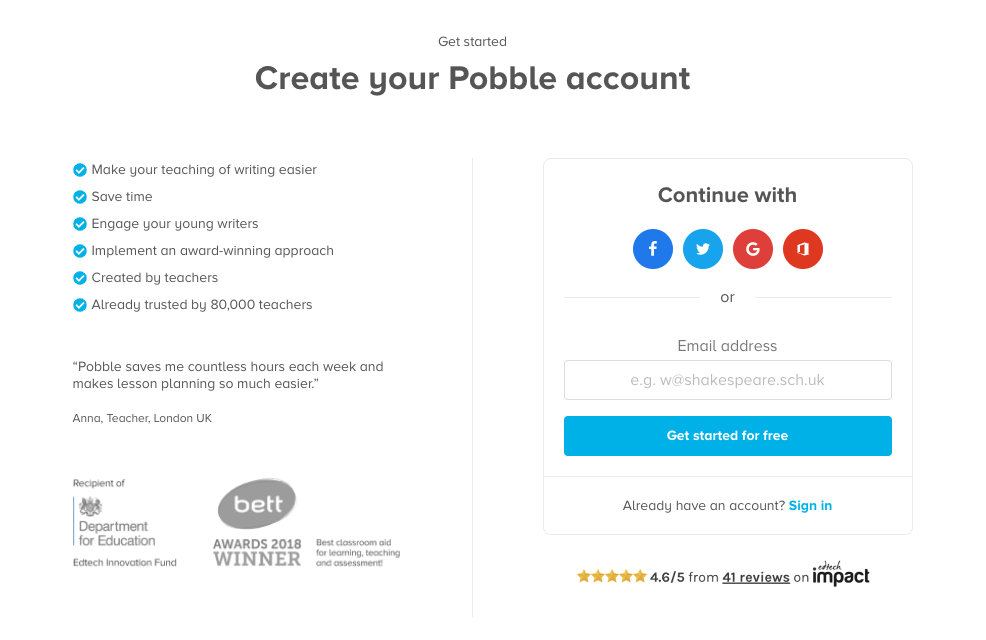 You will be sent a confirmation email to register. Click "activate my account" and follow the instructions.
Please check your spam or junk mail if this has not arrived within a couple of minutes.
If using a school email address and an email still has not arrived, please check your with your school network administrator for any blocks/need to whitelist on the pobble.com domain.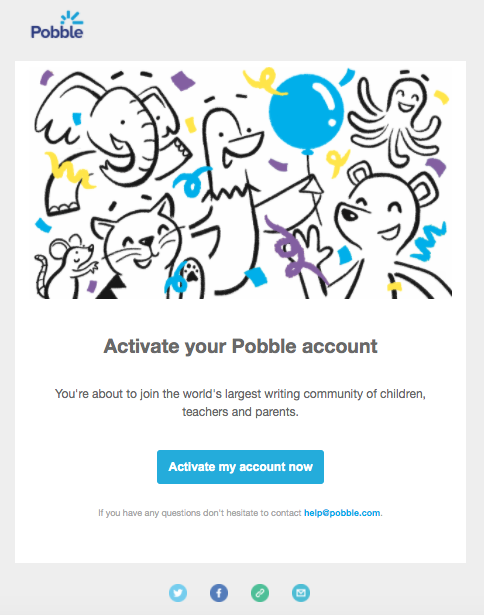 Create your password, ensuring it is at least eight characters long and a mixtures of letters, numbers and symbols. Click "next step".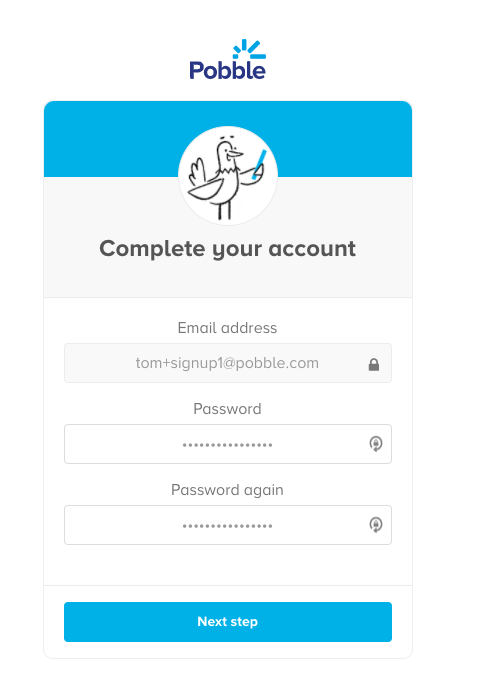 Enter your name, display name and check that you agree to the Terms and Conditions. You can also subscribe to our newsletter.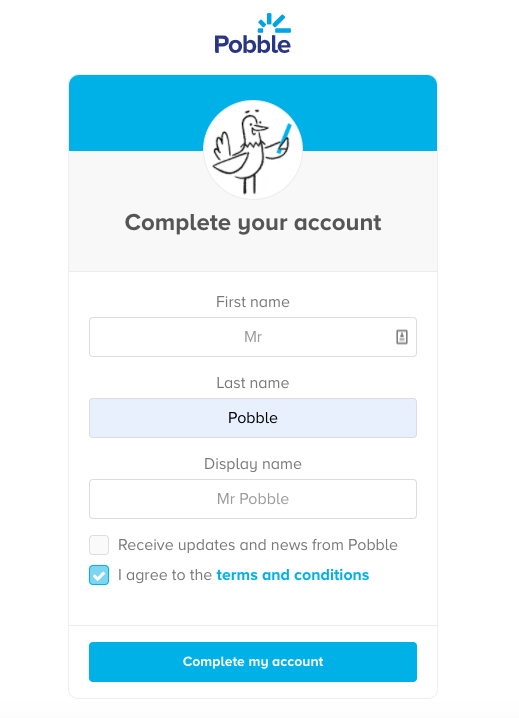 Select your role.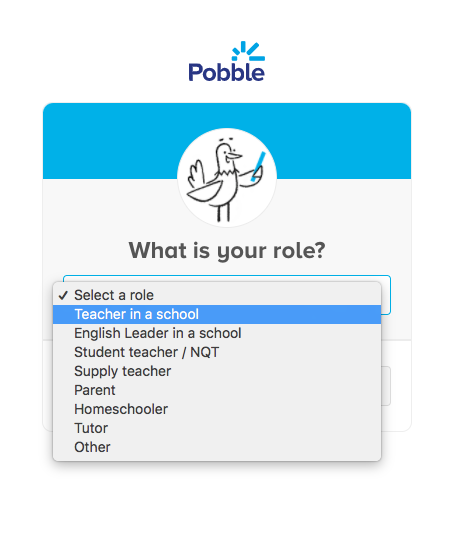 If you select "Teacher in a school" or "English Leader in a school" you will be taken to a menu to select your school. Search, or if your school is not on the list, click "My School is not on the list" and follow the instructions.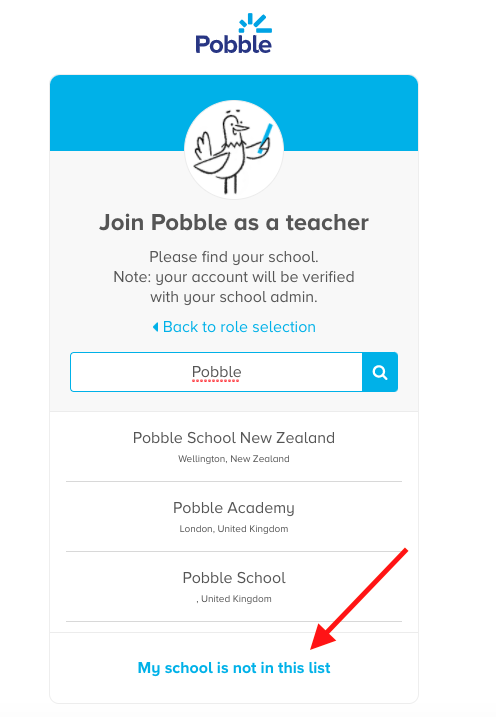 If you signed up as a teacher or school leader, your accounts are then verified by the Pobble Team to check you are indeed a teacher at that school.
Once this has taken place, you will receive an email confirming you have been assigned to your school.
Once you have done this, or if you chose any other role, you can click 'I'm finished".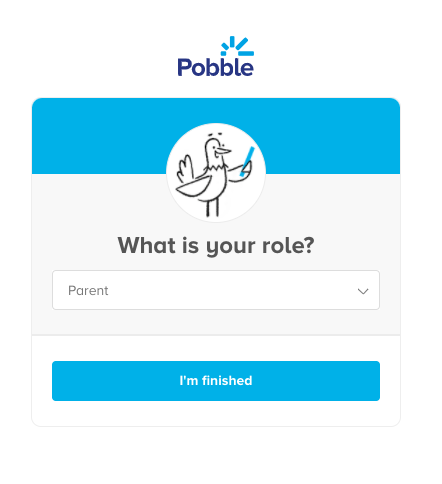 You will be taken to the Pobble Discover homepage and see the below options in your toolbar. Have fun!