How to add a YouTube video to a resource
Supercharge your resource with video content!
Click into your lesson builder then "add slide" on the left hand menu. Select "YouTube Video" as a slide type.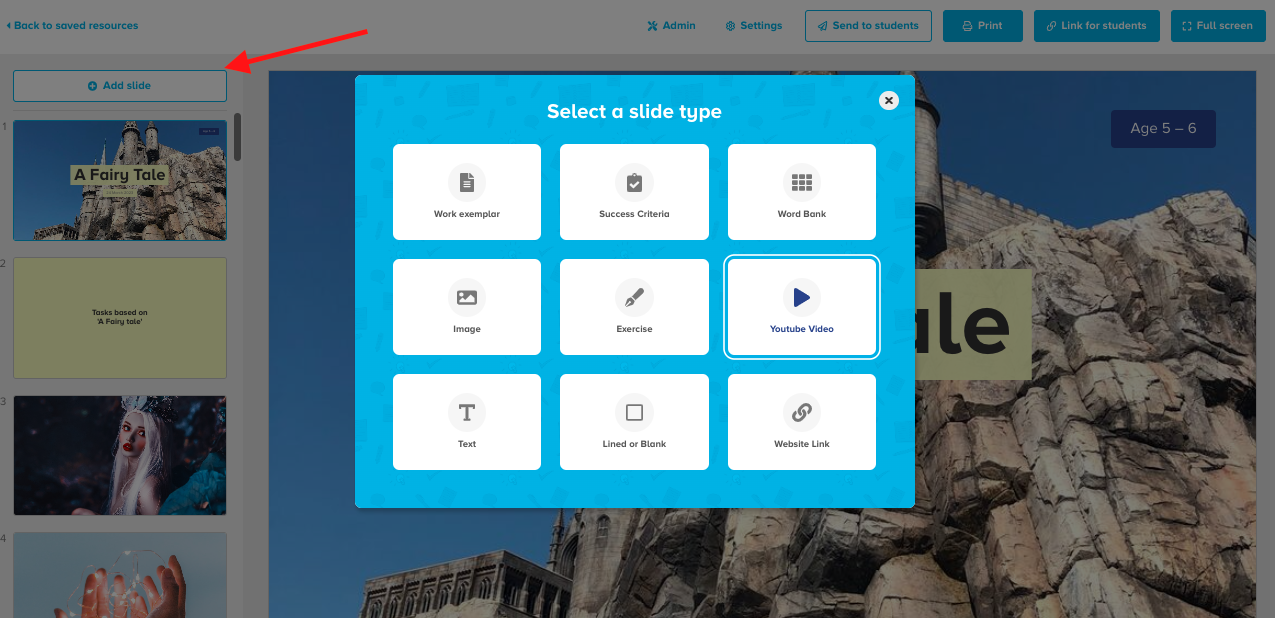 Enter the URL, title and description then click "create slide".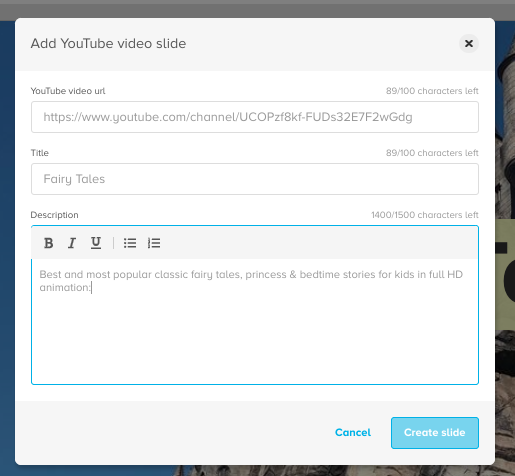 Your slide will appear with the video embedded.