How to add an image to a resource.
Enhance your slides with our fantastic library of images.
Click "Add Slide" within the Lesson Builder and choose 'Image' from the slide types.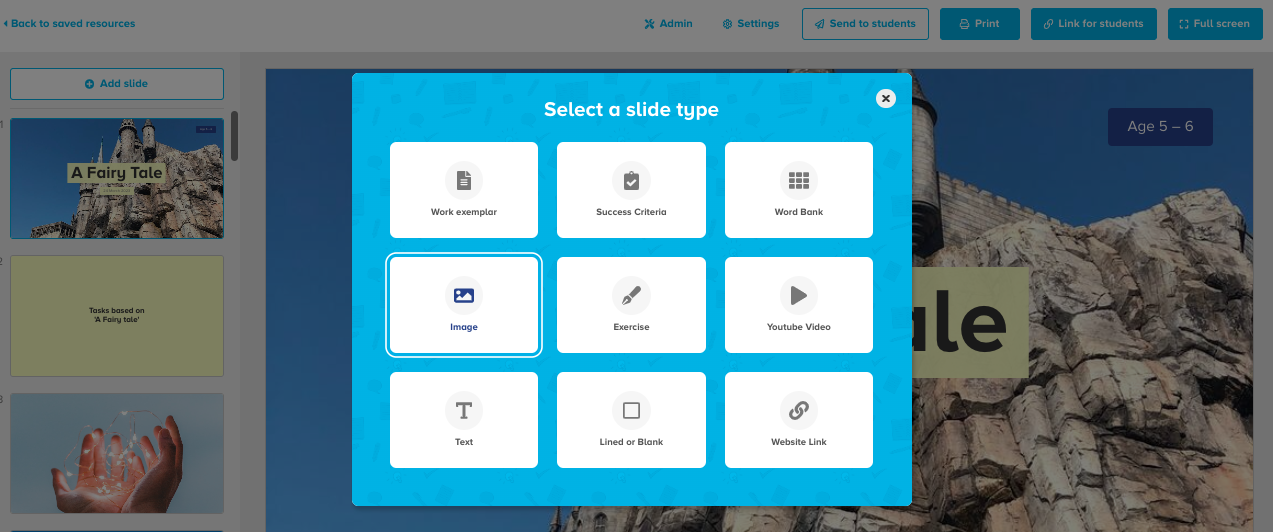 A set of images will appear based on the title of the slide you entered or theme of your lesson. Clever, huh? Click to choose from the selection or you have the option to upload your own..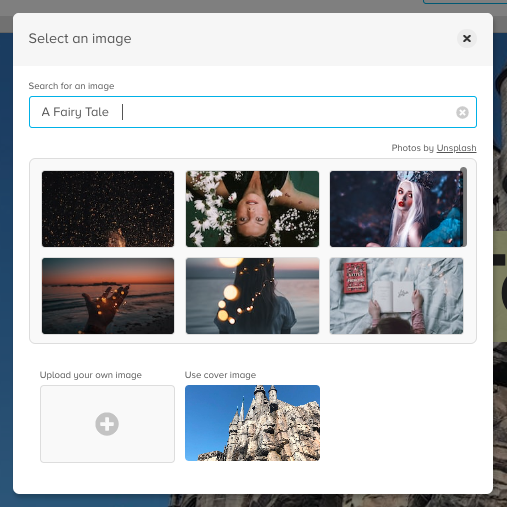 Your chosen image will appear on the slide. Great work! You can always change it again vian the options in the grey toolbar as you hover your cursor over the image.