How to edit slides in a Pobble resource
Change your title, add teaching notes, add or edit new slides, adjust alignment, duplicate and more with just one click!
Hover your cursor over the editable slide to bring up slide editing options (black toolbar) relevant to the type of slide you have selected. In this example, we have selected an image slide.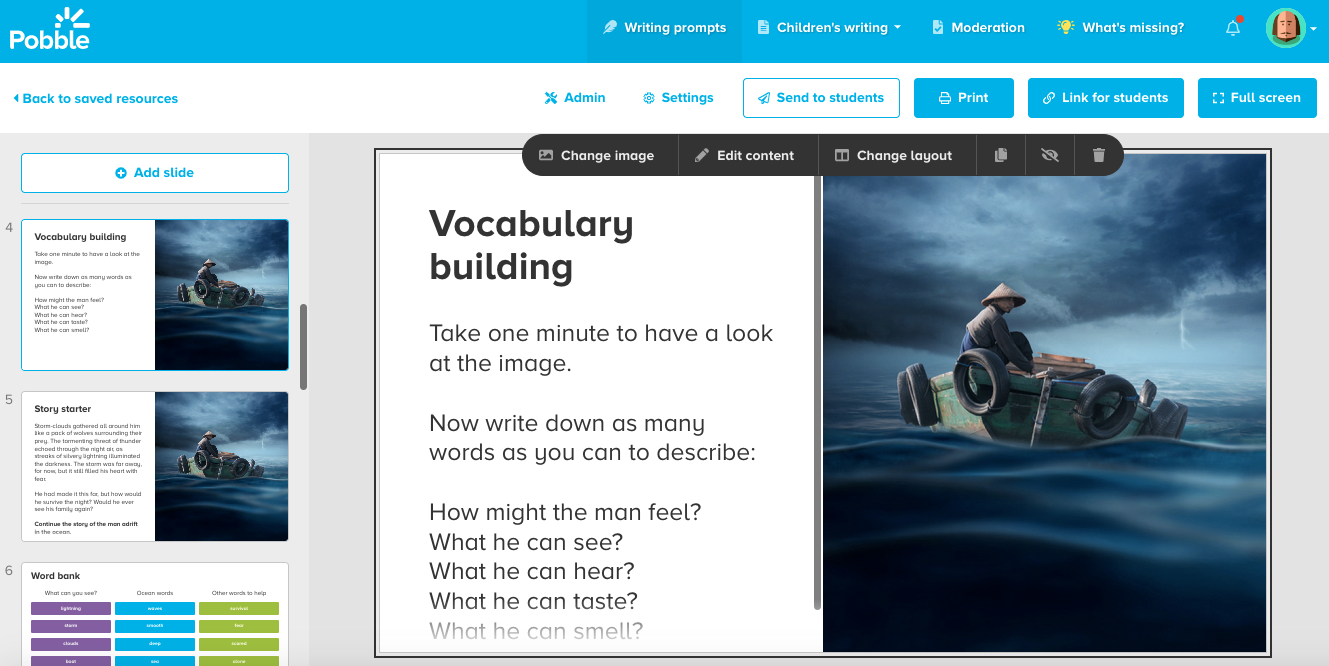 For example, click 'edit content' - this will allow you to edit the title and description.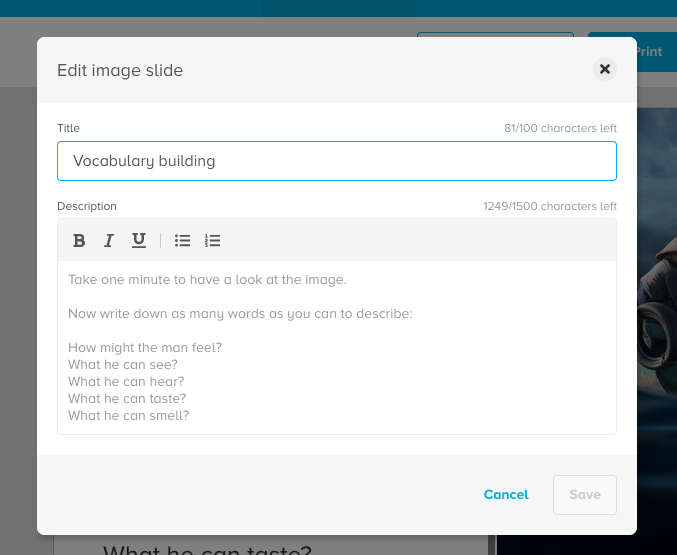 'Change image' allows you to do just that!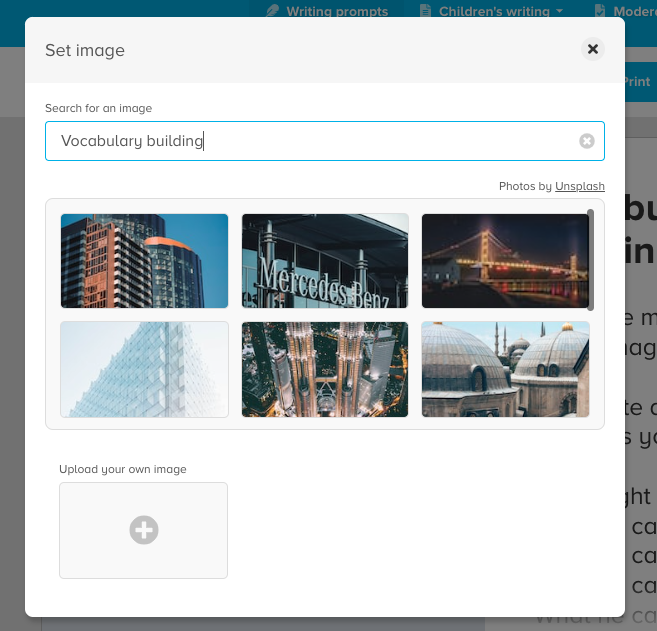 You can also copy, hide or delete slides. Have fun!