Change your title, add teaching notes, add or edit new slides, adjust alignment, duplicate and more with just one click!
Click 'Use Now' on the resource you wish to edit (or 'save now' for later use).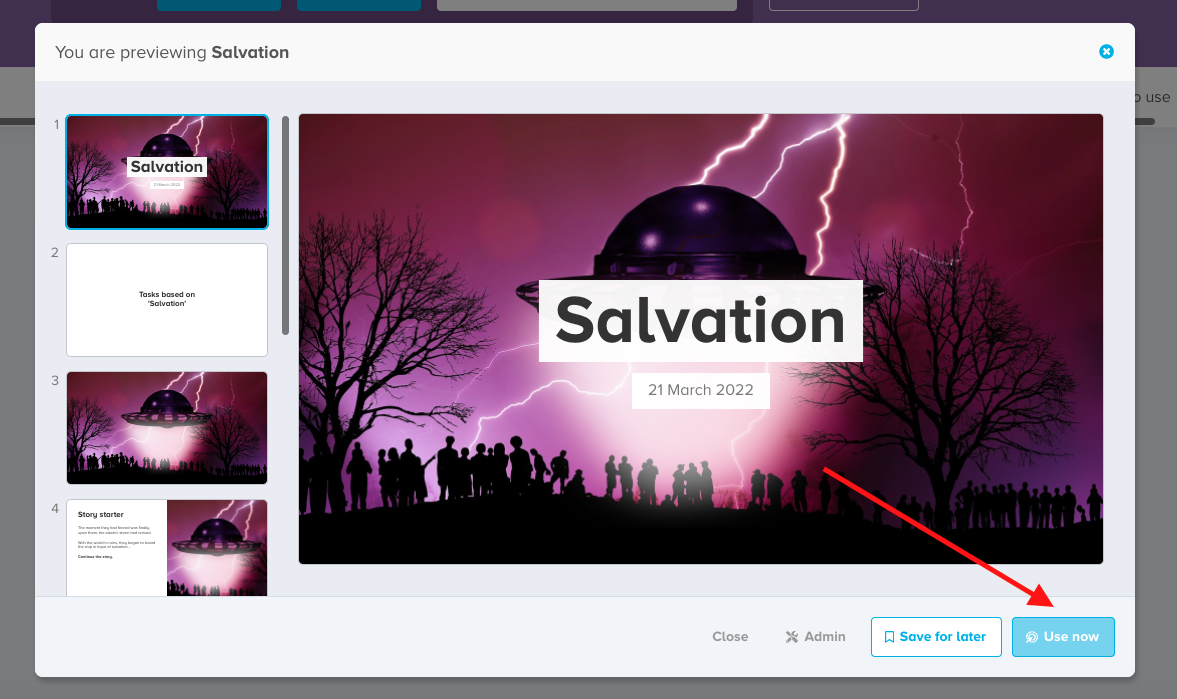 This will bring up the lesson editor. Simply click anywhere on any slide and the 'Edit' menu will appear on the right!
Click 'Add slide' on the left to generate a new one.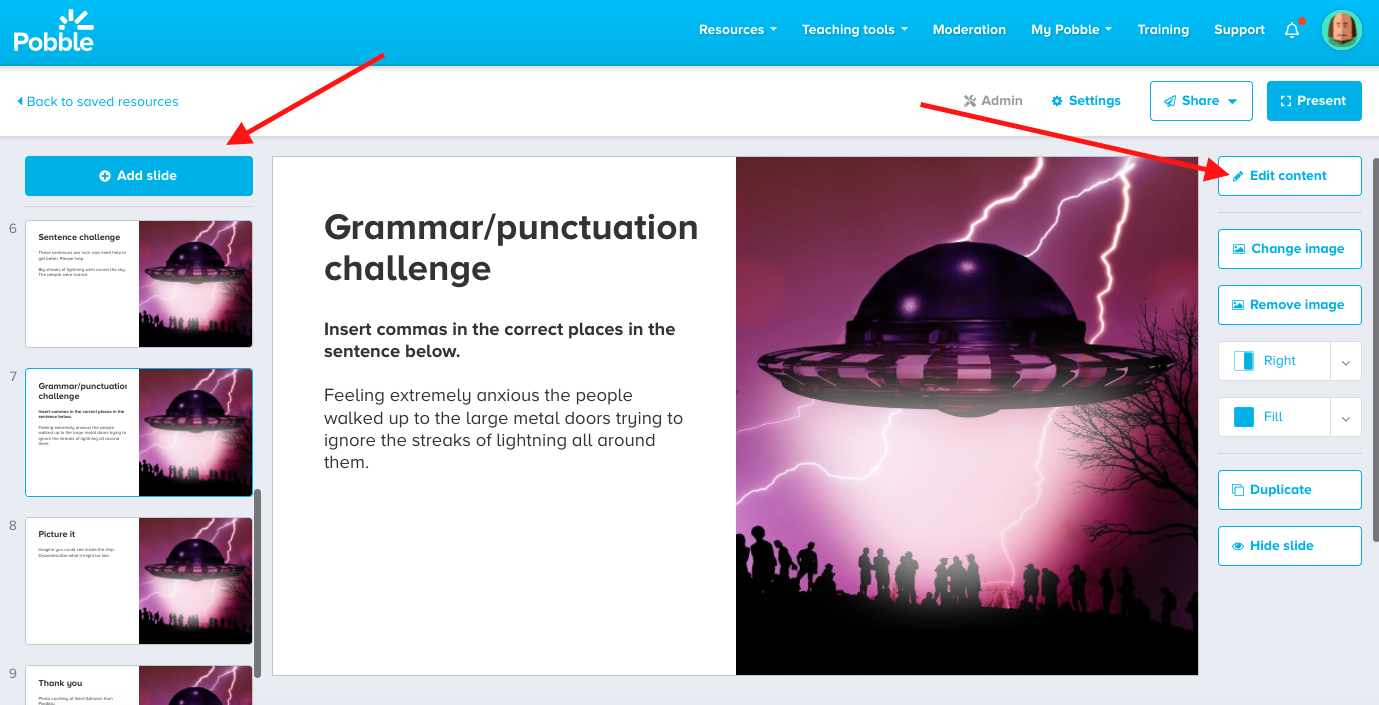 Clicking 'Add Slide' brings up the new blank slides templates and ready-to-go content. We have help articles on each slide type in our 'Creating Resources' section.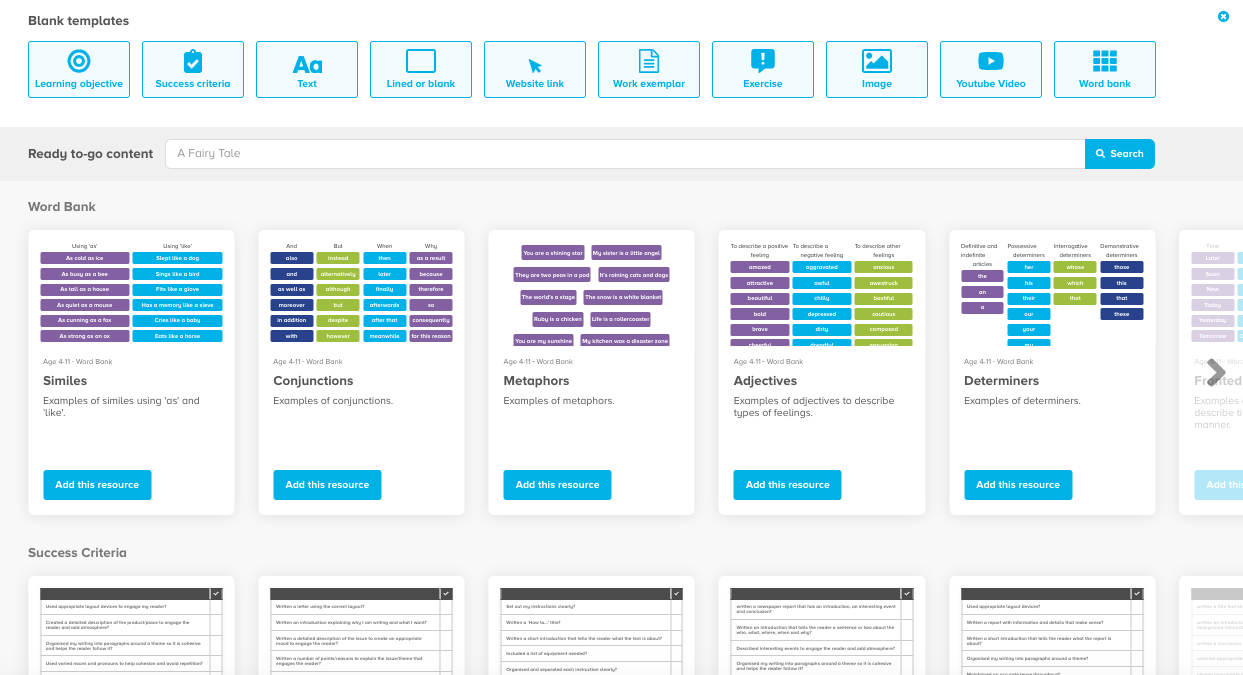 Clicking 'Edit content' on slides with text bring up extra options on the right, based on your slide type. For example, for exercise slides, this includes the title, text and work bank options.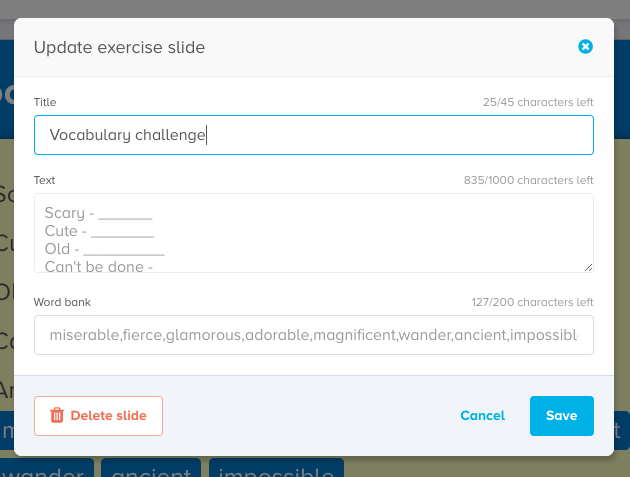 You also have the option to hide any slide (except the first one - title slide).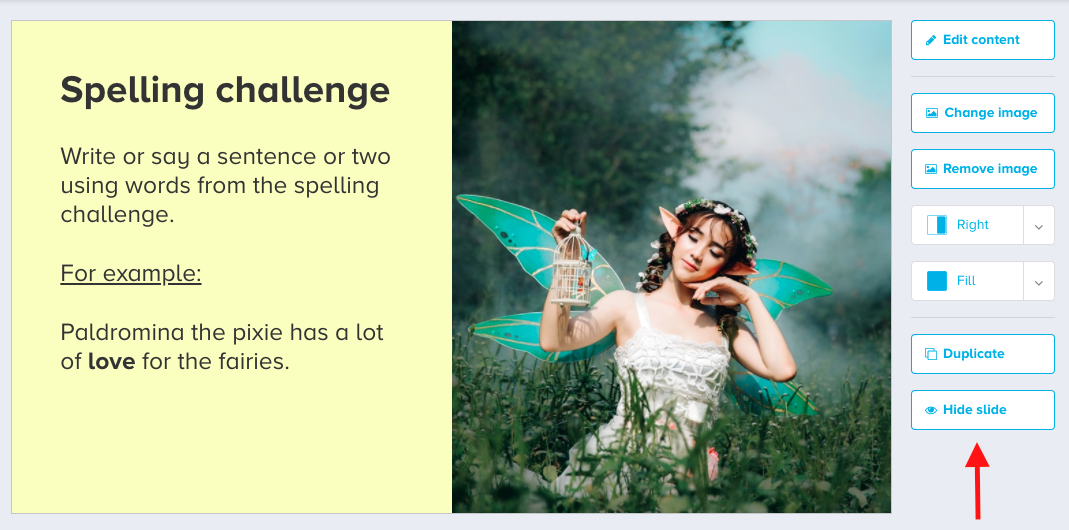 You can also add public or private teaching notes underneath.