How to present a Pobble lesson to your class
Present your lesson to your class by going full screen!
Click the "Present" option (top right) in your Lesson builder.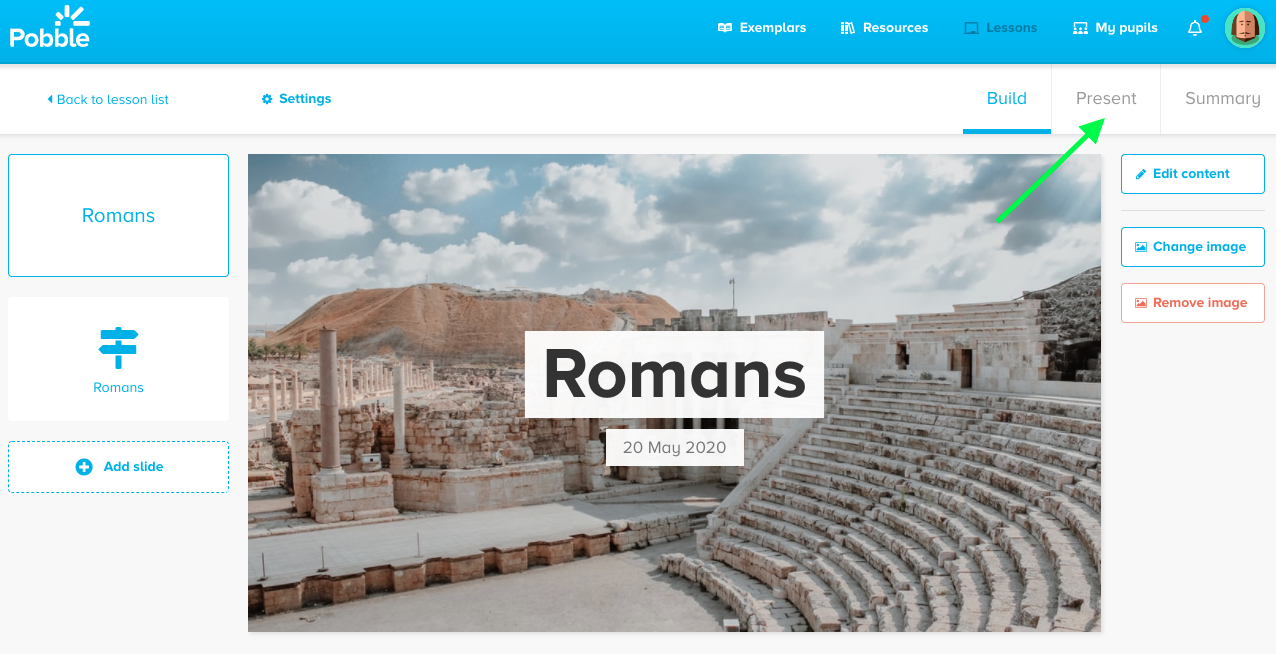 This will take you to full screen mode where you can still scroll through your slides. Perfect for your interactive whiteboard!