Present in full screen via either the resource preview, the builder or from directly within Saved Resources.
There are three methods to go full screen and present.
1. Via the the resource preview via 'share' and 'present'....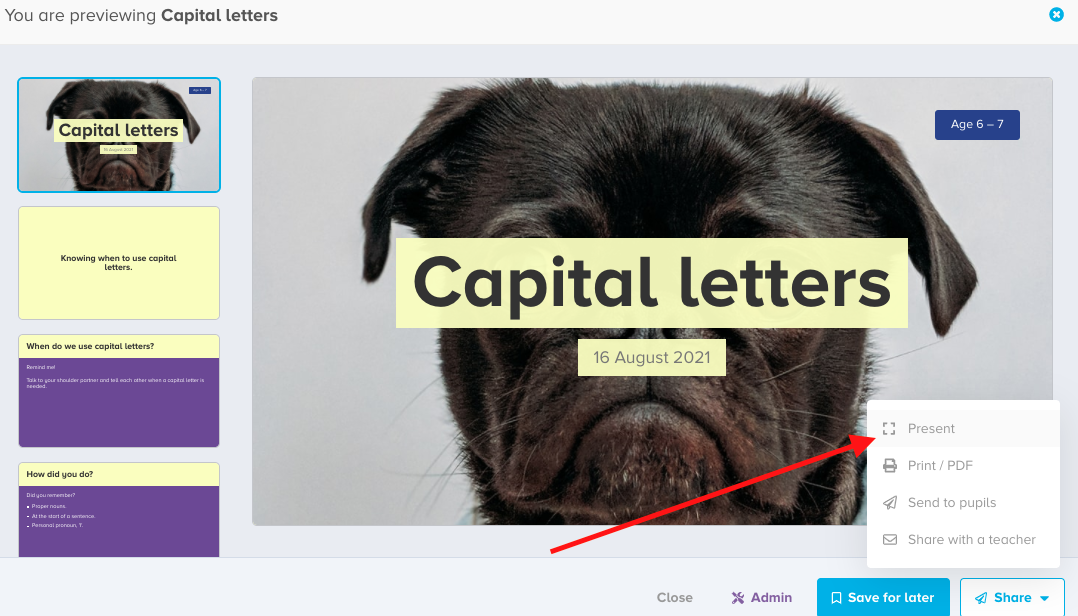 2. From within the lesson builder after you have made any edits - click the "Present" option (top right) in your Lesson builder.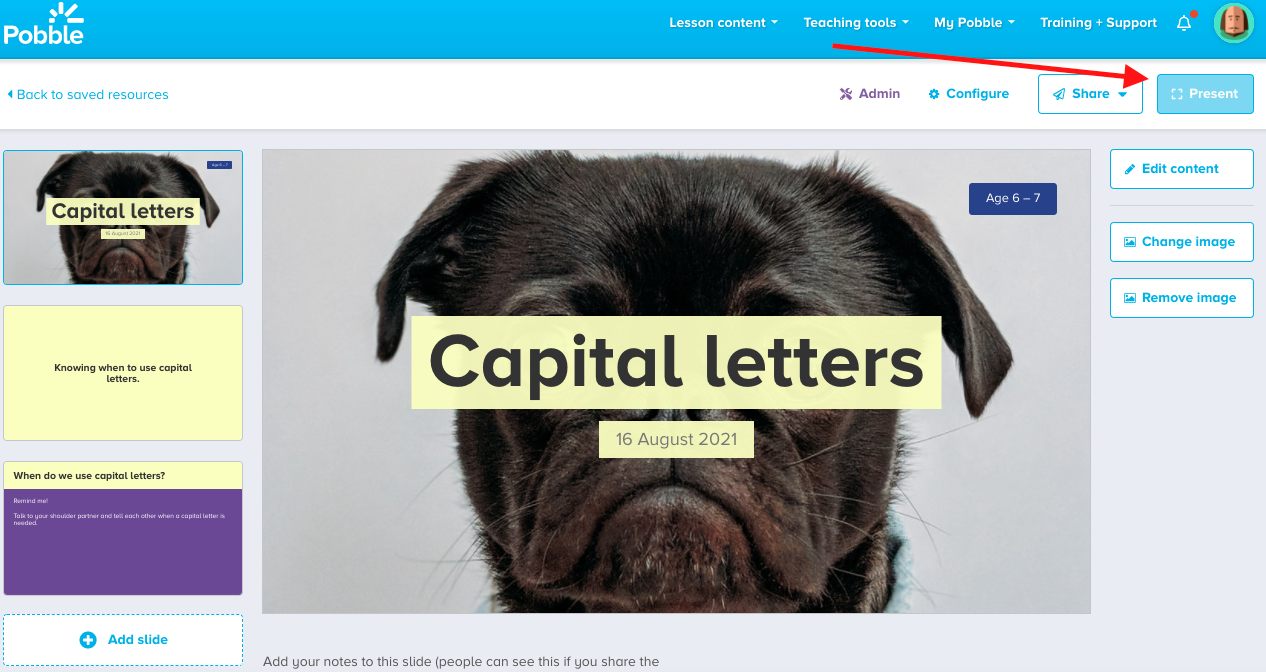 3. From within your Saved Resources. Simply click the 'full screen' icon.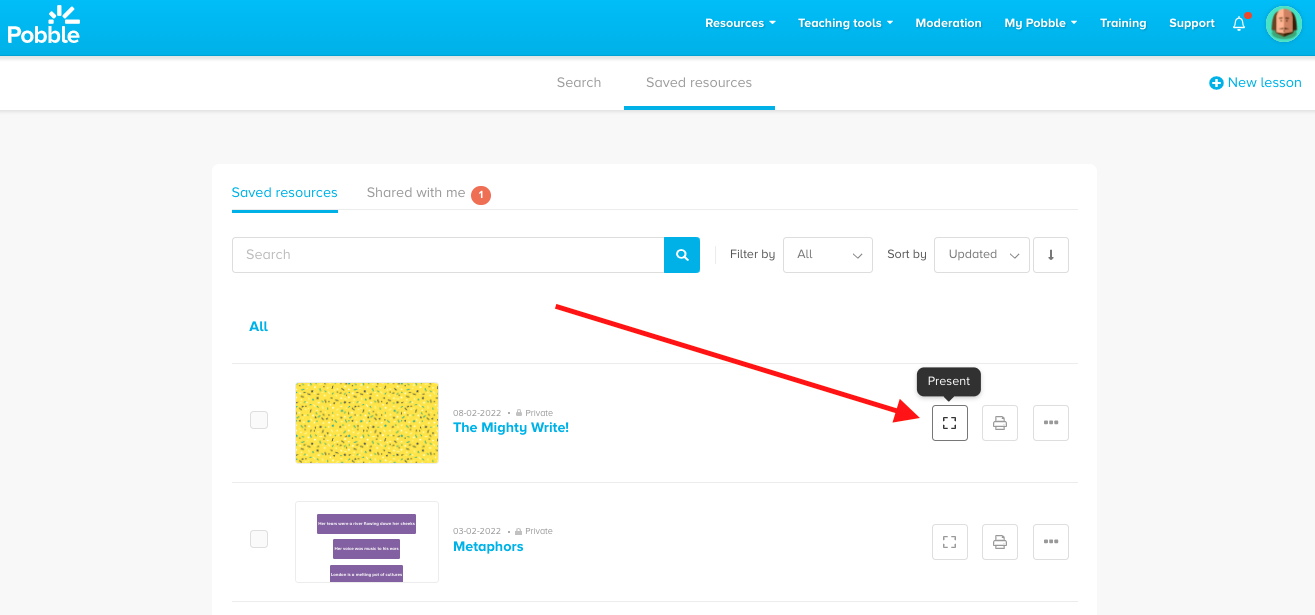 All the above methods will take you to full screen mode where you can still scroll through your slides via the arrows on the bottom right. Perfect for your interactive whiteboard!
Tip - the full image will appear (without the resource title across the middle) on the third slide.