How do I print a resource or download to pdf?
How to generate a pdf and print your resources via the lesson builder.
Find the resource you would like and open it in the Pobble lesson builder.
Choose the 'Print.' option.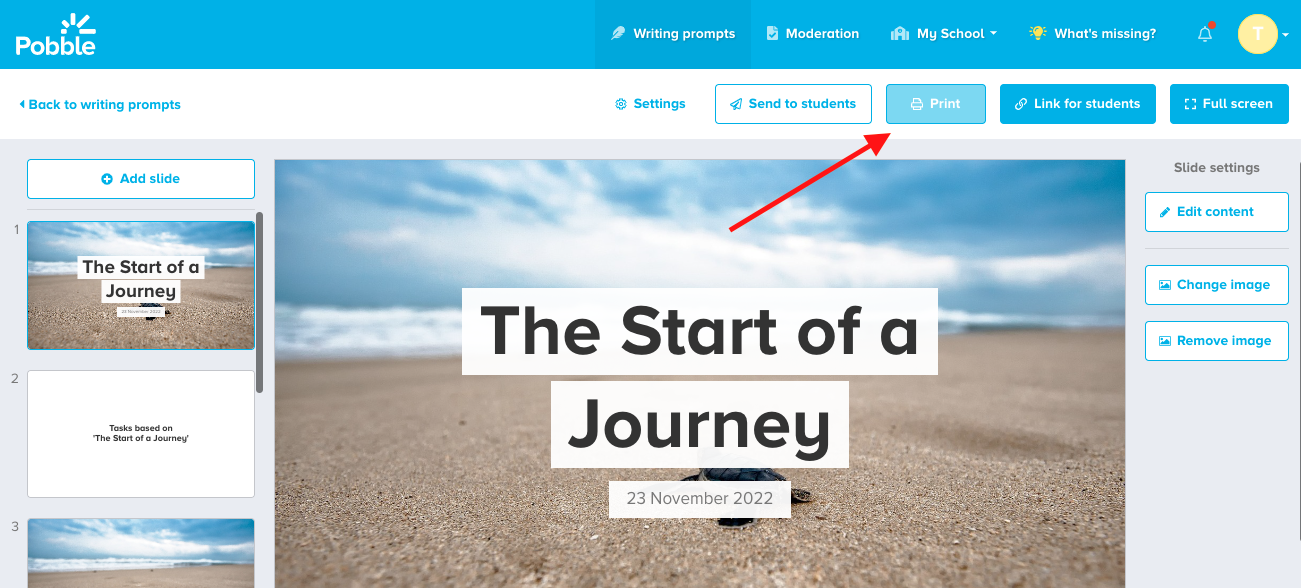 A notification appears. Click 'Print.'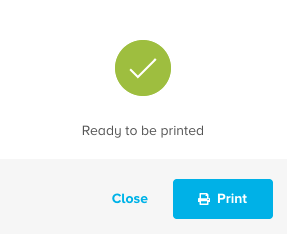 This will generate a pdf for printing.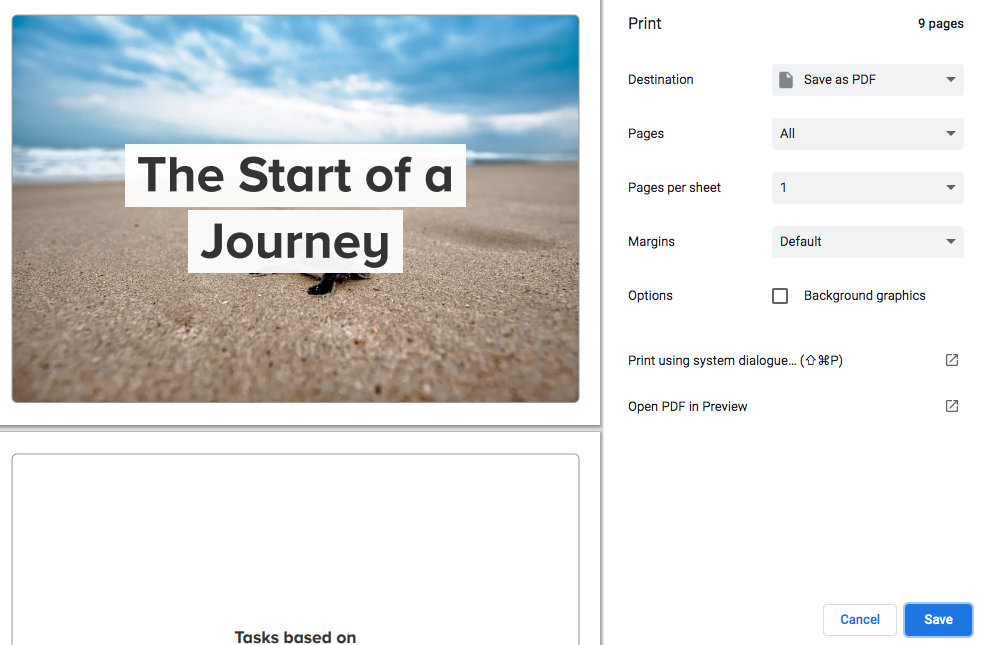 Note - the display / options to generate a pdf and print may differ from the above screenshot and will depend on your printer settings.