Create a "Public link" of your resource to share a preview with parents, pupils and colleagues. You can also copy and paste this link into Microsoft Teams / Google Classroom and other tools.
Please note, you can create up to five public links with your Free account. For unlimited sharing, you will require a Teaching and Learning subscription.
Once you click the link, you will be able to access and interact with a preview of your lesson which contains all the slides you have created.
To begin, log in and access our Discover Page.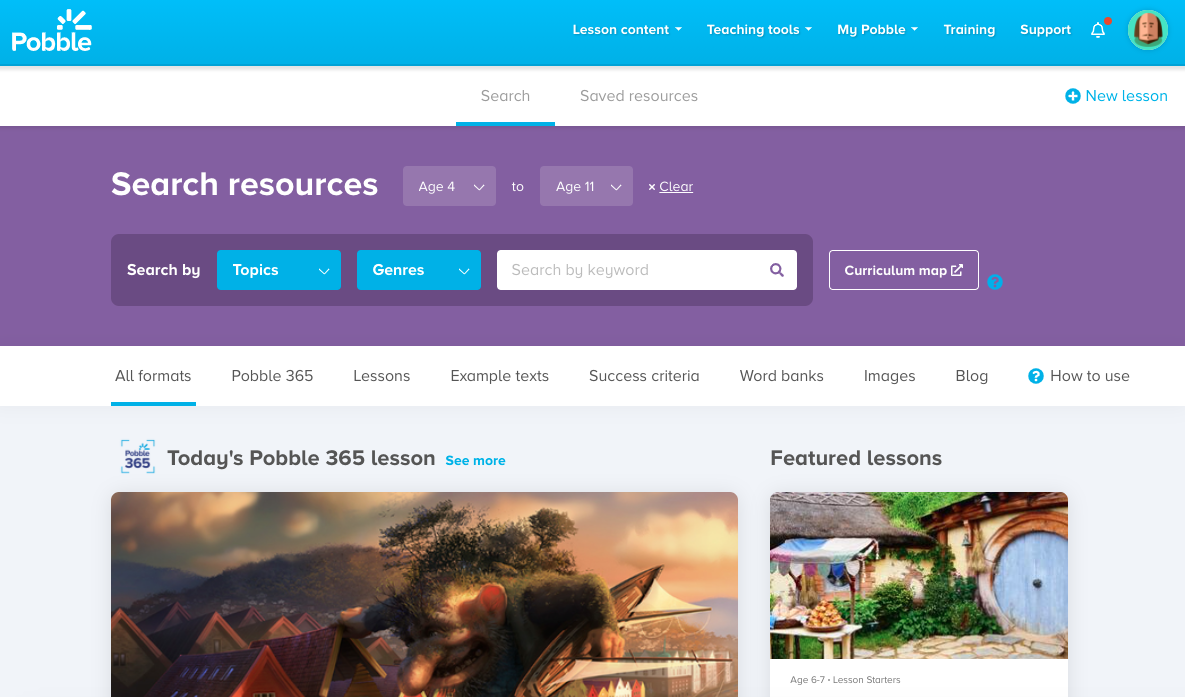 Next, search for or click on the image of the lesson you are interested in. Click 'preview' which will bring up a preview. Click 'use now' in the bottom right.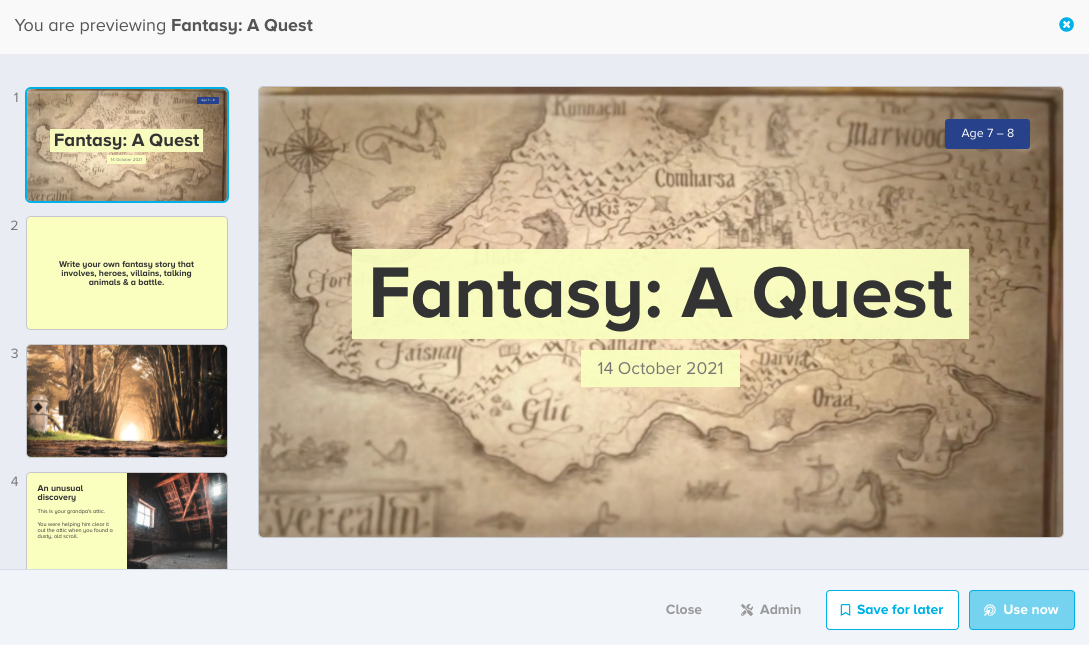 This will bring up the Lesson editor. Make any edits you wish, then click 'Share' and 'Get public link'.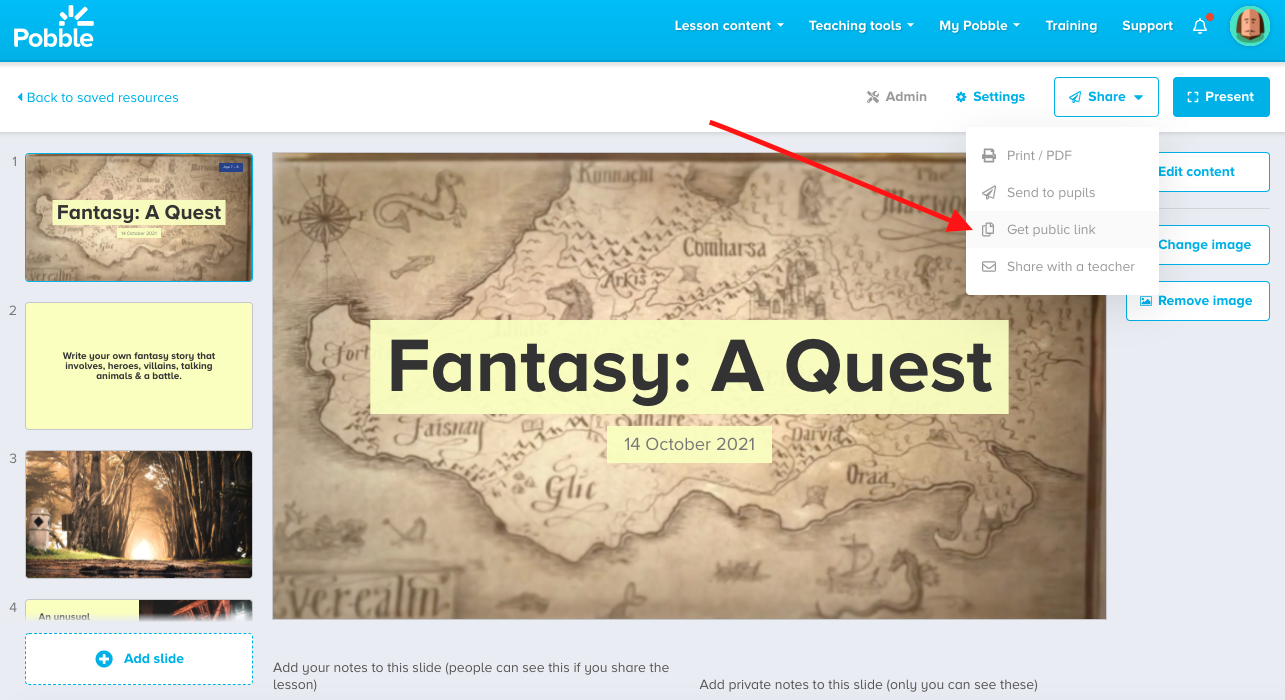 If the resource is set to private (i.e only you can see it), a modal will appear where you can set to public.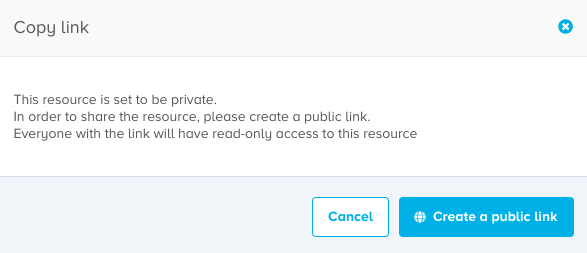 This will generate a public link that you can share with pupils and parents, or copy and paste into Microsoft Teams, Google Classroom and other tools.