Lessons can be shared via email with teachers in your school and any other user with a Pobble teacher account.
1. In the 'saved resources' area you will see three dots to the right of every lesson. If you click on this you will see a dropdown which includes an option to share with a teacher.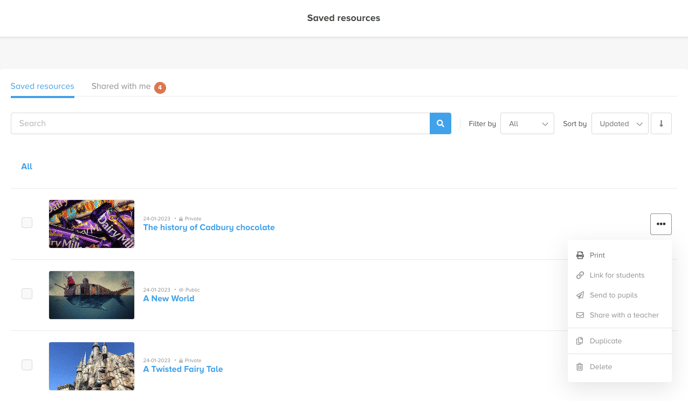 2. Enter your colleague's email and send the invitation.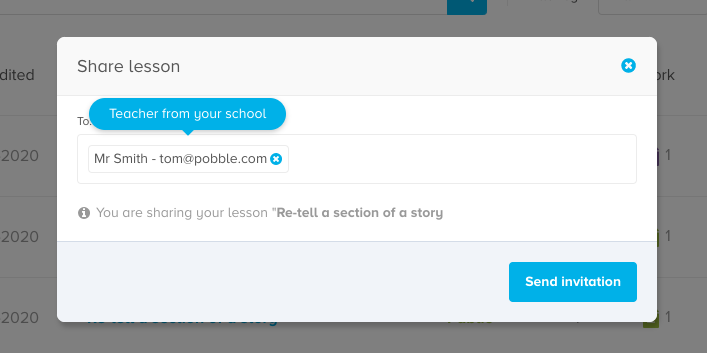 Your colleague will receive an email inviting them to view the lesson. They will also find a copy in their shared with me list (also found in the saved resources area). This is also a great opportunity for them to sign up to Pobble if they have not already done so.