How to share your Pobble lesson with teaching colleagues
Open lessons can be shared via email with teachers in your school and any other user with a Pobble teacher account.
1. Head to 'Lessons" and select "Share lesson" via the action button (three dots).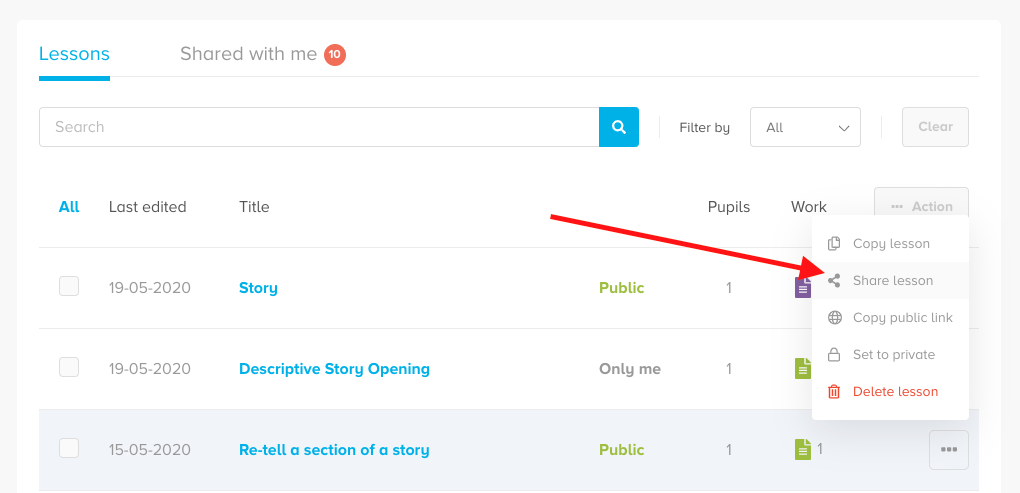 2. Enter your colleague's email and send the invitation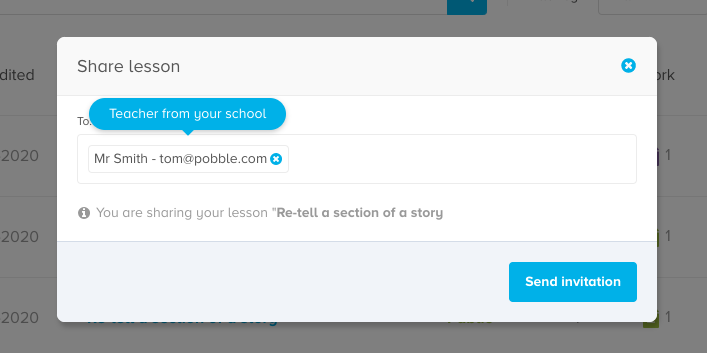 3. Your colleague will receive an email inviting them to view the lesson. This is also a great opportunity for them to sign up to Pobble if they have not already done so.