Where do I find a pupil's passcode?
A pupil's passcode is found in your "My Pupils" list, generated once the pupil has been added.
Click 'My Pupils' in the header and search your list. The passcode can be found in the 'passcode' column, in this case '9914'.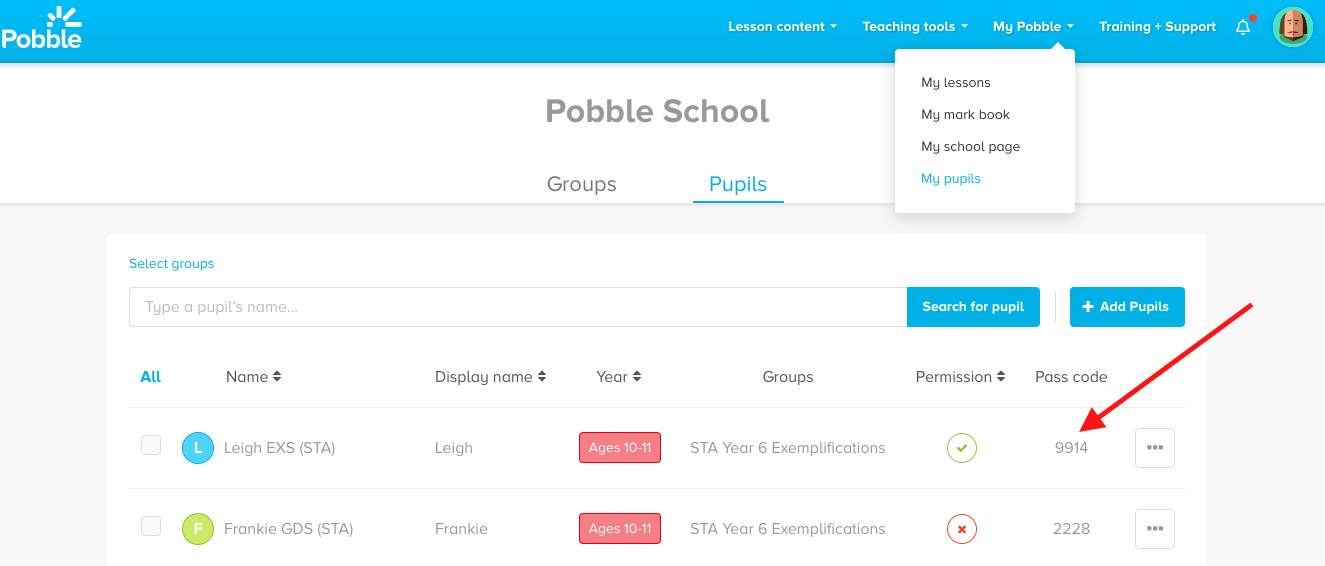 You can print the passcodes in this menu as well - more information can be found in the article below.
How do I print pupil passcodes?