How can I view the work of my class only?
Search for your school page then filter by class.
First, search for your school on the homepage.

Then, on your school page, locate the 'filter by' menu. Click the arrow and then select on the name of the specific group you want to work by.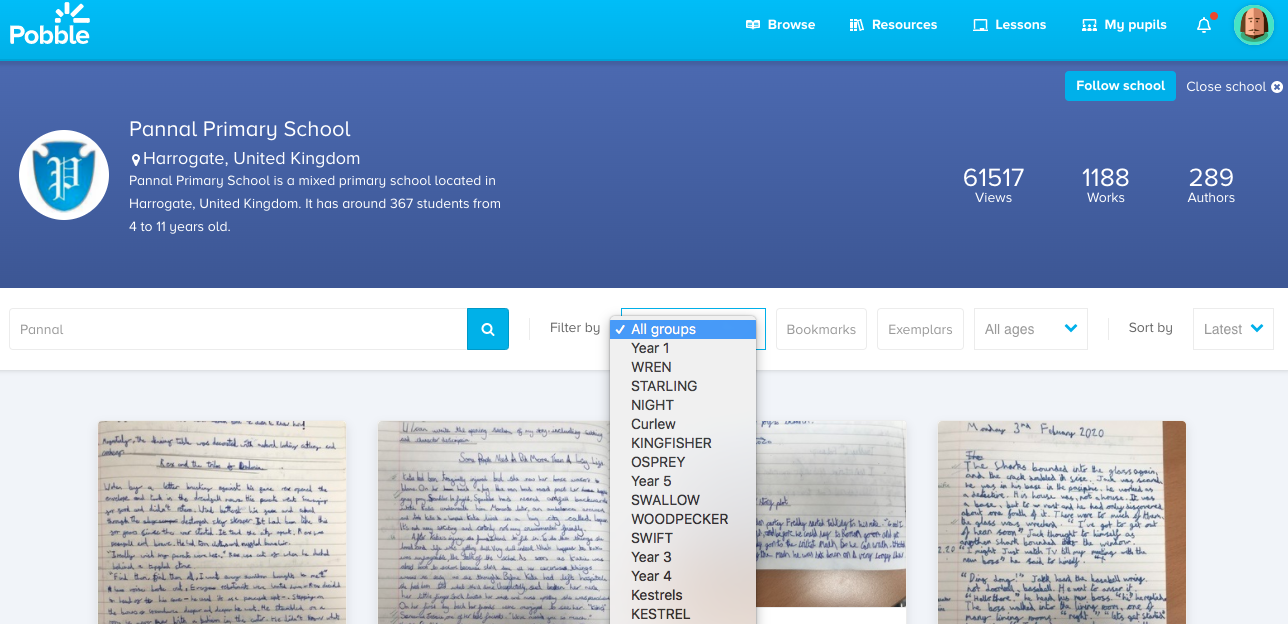 Please note only groups will appear in the list if that are set as publicly viewable (they are by default) and contain pupils who have published work.