You create moderation files using work from a pupil's evidence bank.
You can make moderation files by choosing work already in the evidence or by uploading new work.
Find our how to upload work here.
If you find your 'My Pupils' page then select your chosen child and "Evidence bank" you view the pieces you have uploaded. Check the pieces you want to add, click the blue "Action button" and finally "Create moderation file".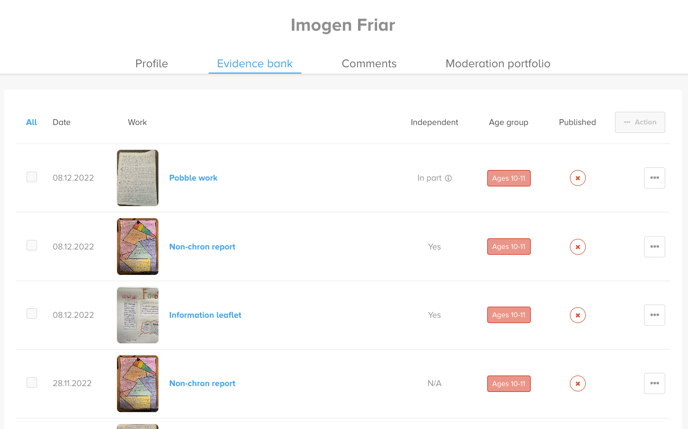 After you have selected the work you will be asked to add some information about the moderation file.
Once you have created your file you can share your folder with colleagues by clicking on invite adding their emails.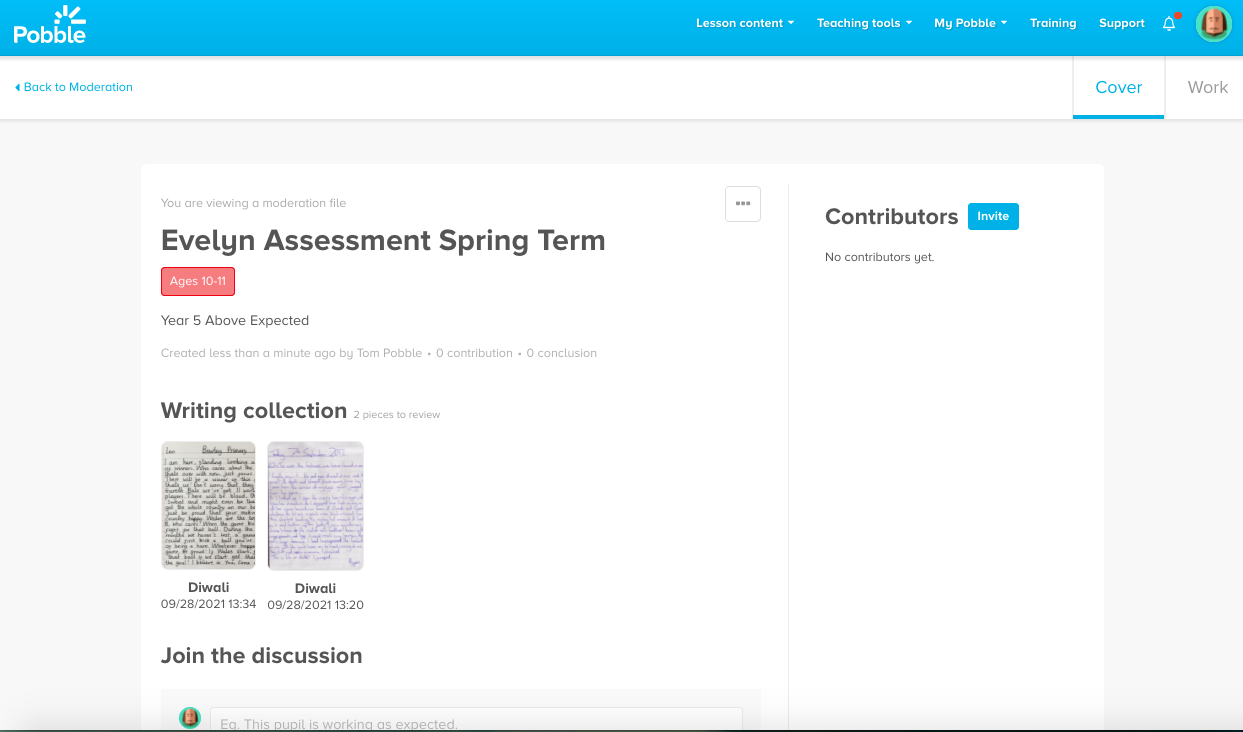 You can find all the files you have created under the 'My Files' tab of the Moderation section