Note that as a Pobble School you can link Pobble to your MIS (SIMS, Arbor, Scholarpack, etc.) to automate this process.
On your pupil list, you can assign as many groups as you like to any pupil. If you have linked Pobble to your MIS, a number of groups will be automatically created based on the information available.
To move a single pupil between groups, simply head to your Pupils menu, select your pupil and choose the "add to group" options from the white action button (three dots).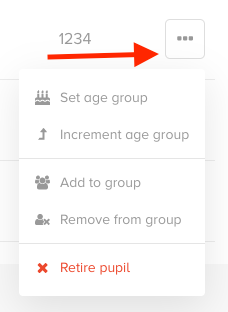 A list of your groups will appear for you to select.
If you are moving an entire group into a new group for the new school year (this works with Year Groups, for example) then you can just rename the group and increment the age by one year.
Go into your groups, click the white action button next to the group you wish to rename and click "edit group".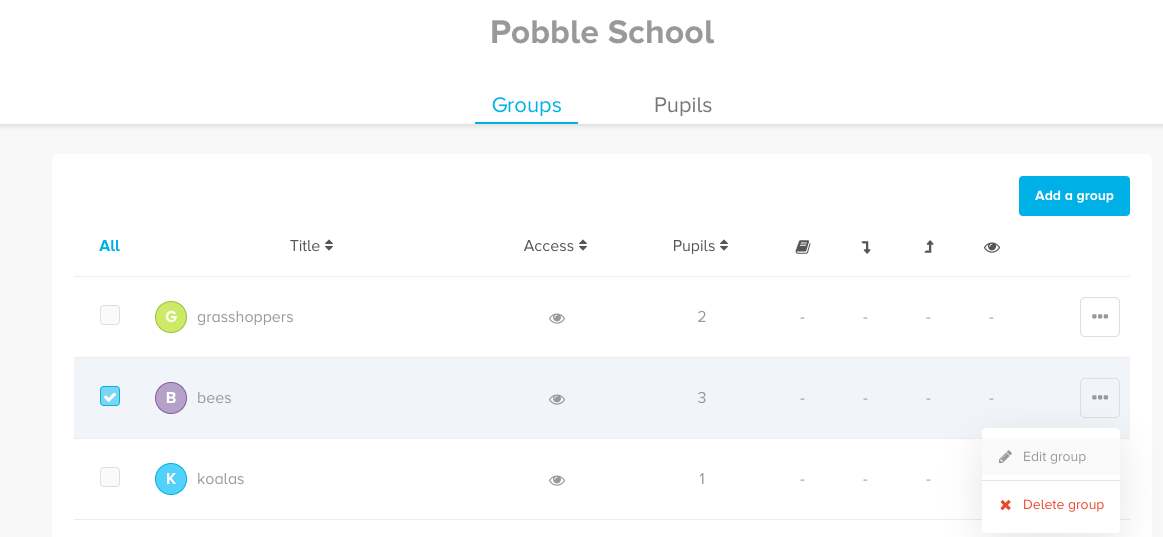 Rename your Group, i.e from Bees to "Wasps" and click "Update group".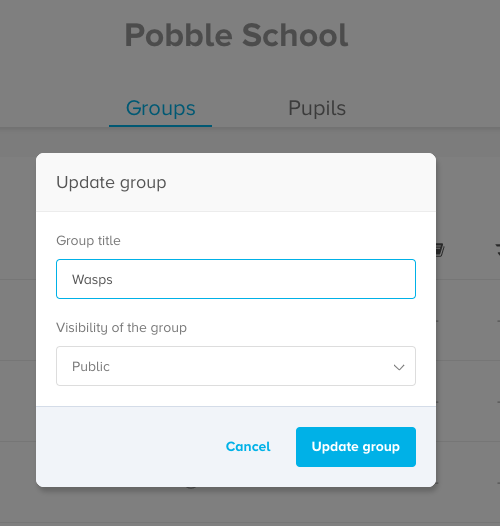 By default, groups are visible on your school page, so that parents and other users can easily find the work they're interested in. You can change this to a private group which is only visible to you. When you edit a Group, you can change this to "Public" or "Internal".