Using or editing existing moderation files
How do I mark a file as a school exemplification file?
Files can be marked as a school exemplar so that they can be used in your school as a point of reference alongside the exemplification materials uploaded by the Pobble team.
Only school admins can mark a file as a school exemplar.
Open your file and mark a conclusion to any comments made.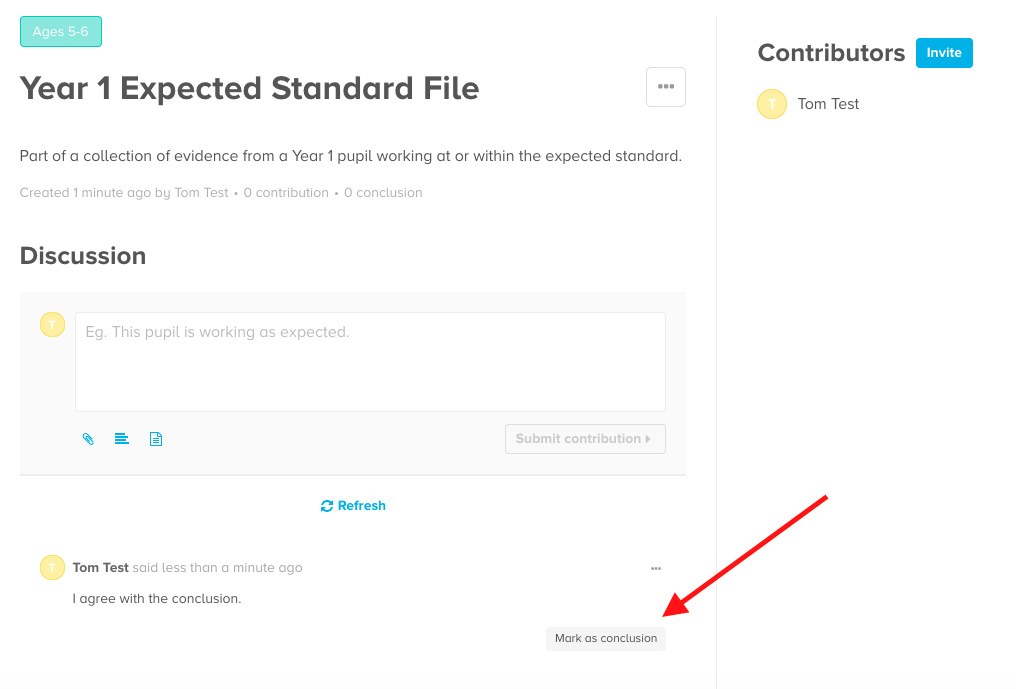 Click the review button and select 'Add as an exemplar to my school files'.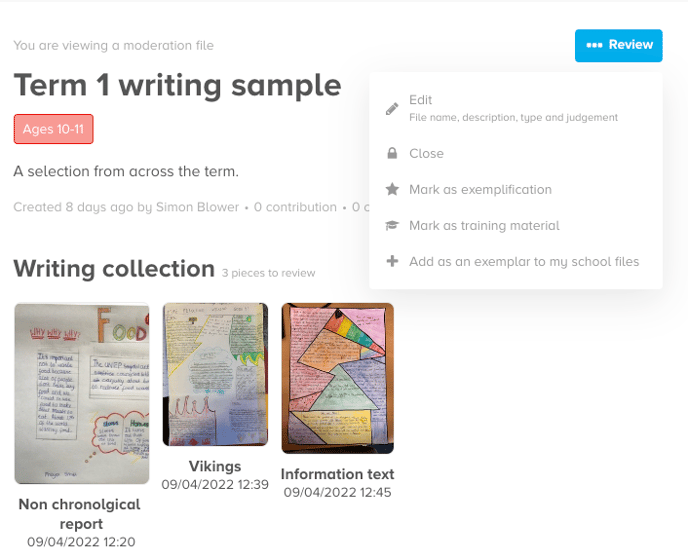 Head back to 'School files' and the file will appear when 'Exemplars' is selected from the dropdown menu.