How to add an exemplar to a lesson
Add an example text via My Lessons or Work View.
We have over 100,000 pieces of writing on Pobble. You can use these as amazing exemplars as a great basis for discussion in your classroom.
There are two methods to do this.
1. Via "My Lessons" , create your lesson, click "add slide" and select "Work exemplar".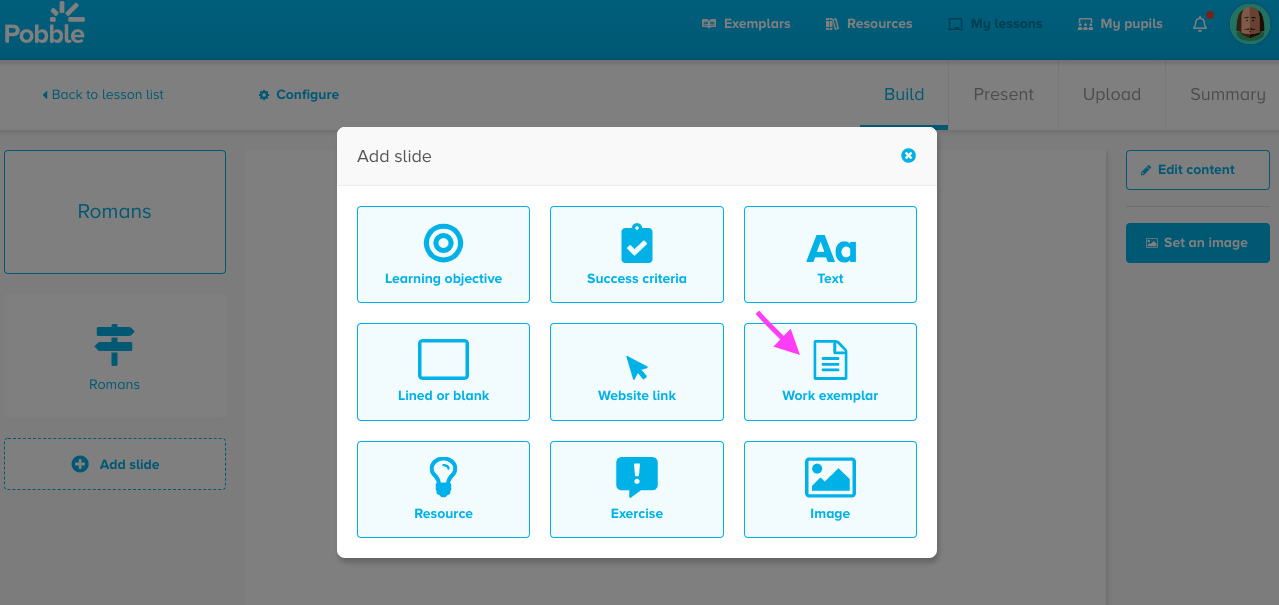 2. Via work view - find an exemplar you wish to use, click "use this work as an exemplar" then follow the instructions.