How to add an exemplar slide to a resource
Add an example text via My Lessons or Work View.
We have over 300,000 pieces of writing on Pobble. You can use these as amazing exemplars as a great basis for discussion in your classroom.
Create your lesson, click "add slide" and select "Work exemplar".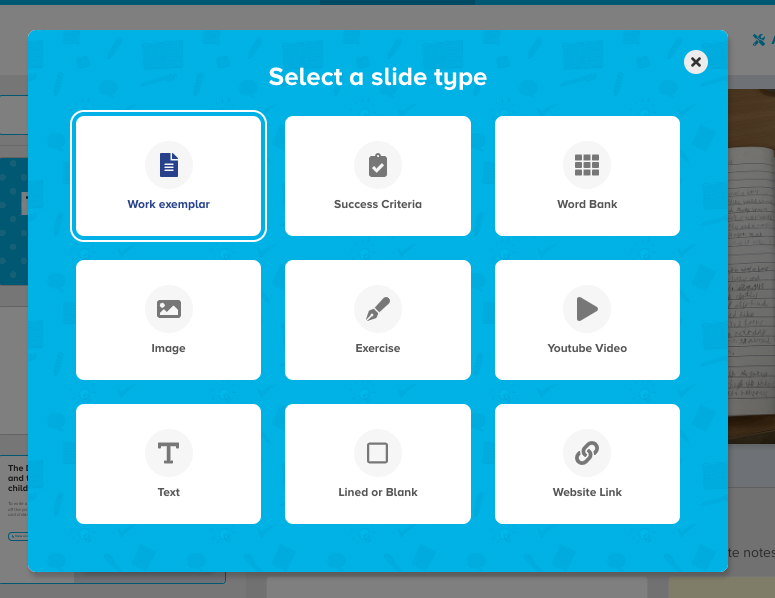 This will take you to work view, where exemplars are listed based on your lesson theme. Find find an exemplar you wish to use and click on the image.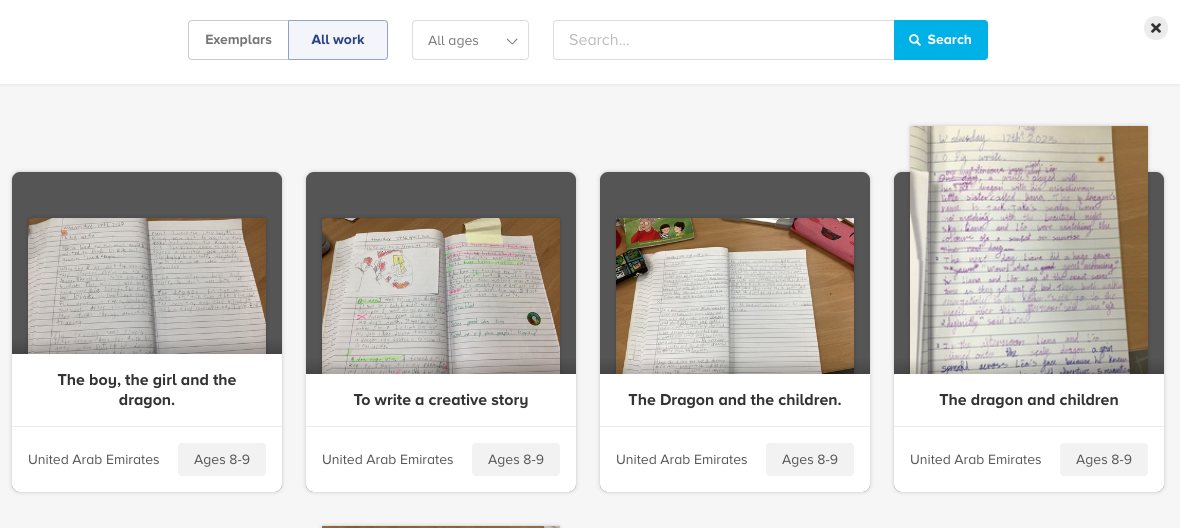 Click "add this slide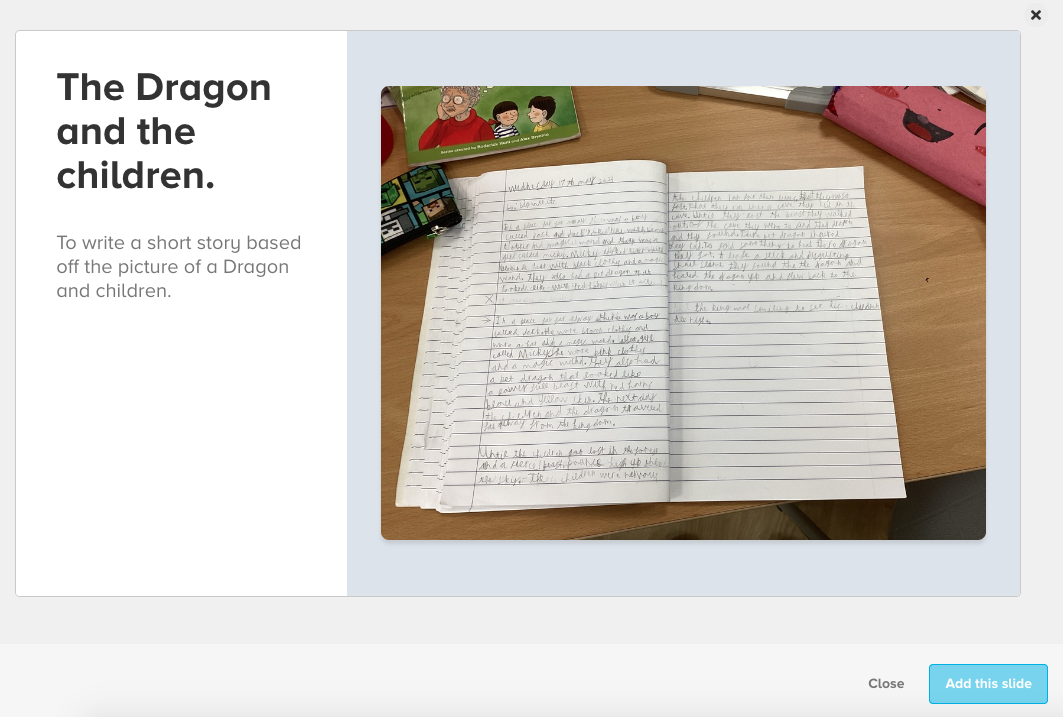 You now have a shiny new exemplar slide to further edit in your lesson builder!