Create your own resource from scratch or via our writing bank.
1. From scratch.
Click 'saved prompts' on the homepage.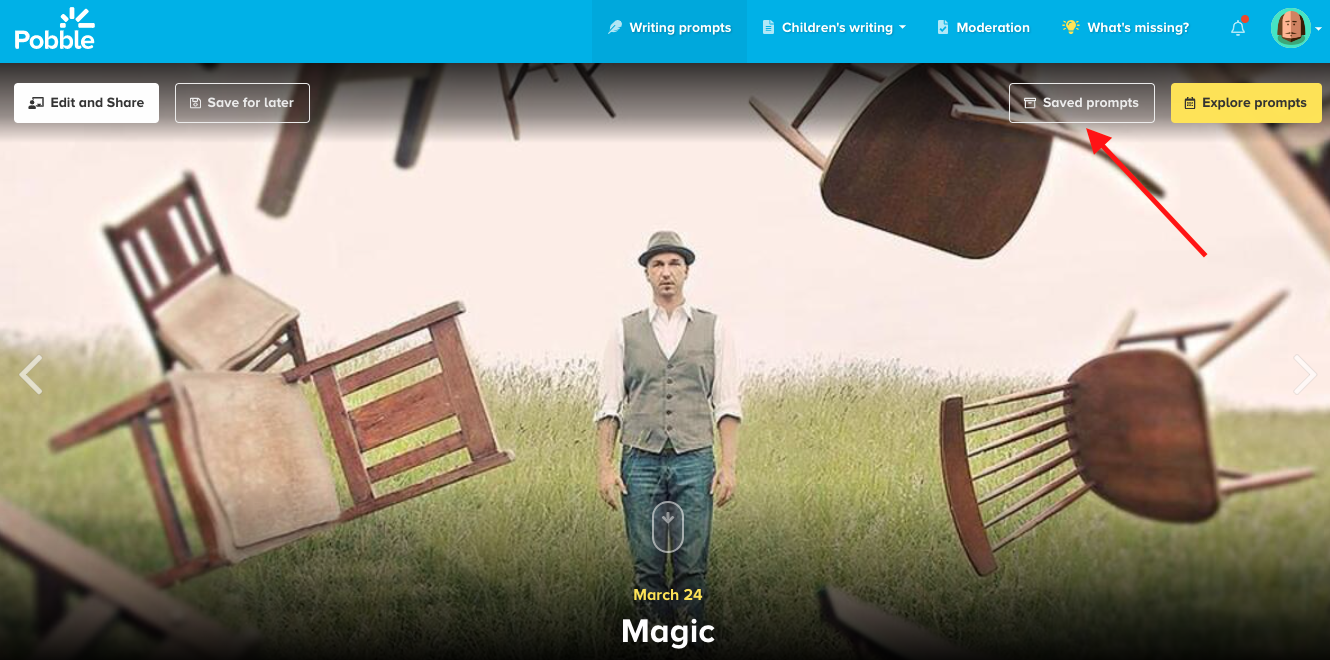 Click 'new lesson'.

Enter the title and description for your new lesson and click 'create'.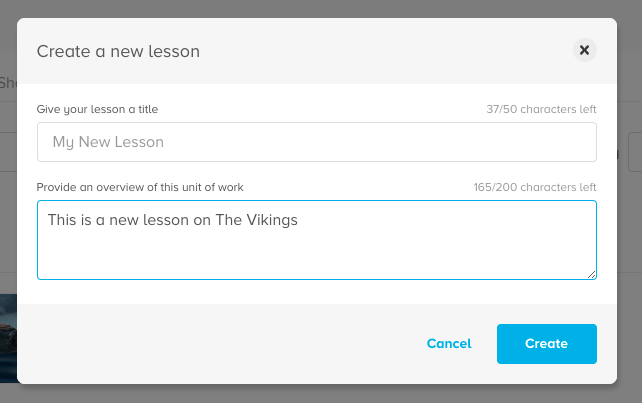 You are taken to your new lesson builder where again you can edit or add new slides.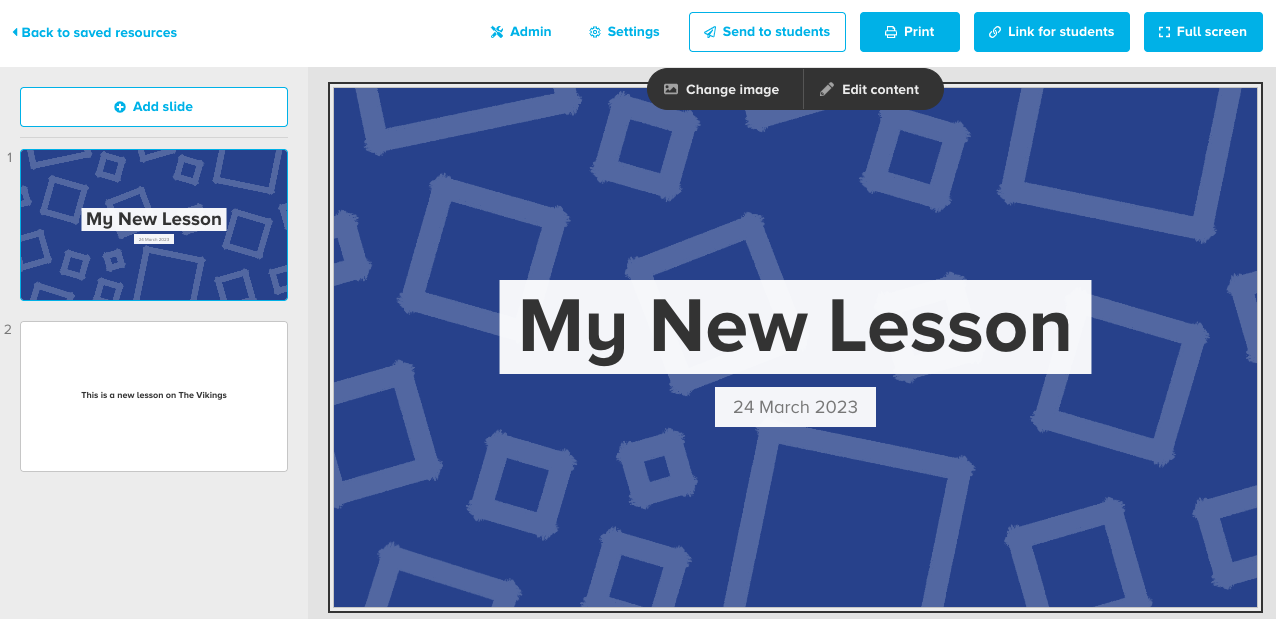 2. Via our writing bank.
Head to our writing bank section to view either our exemplars or all work. Click on the piece of writing you are interested in.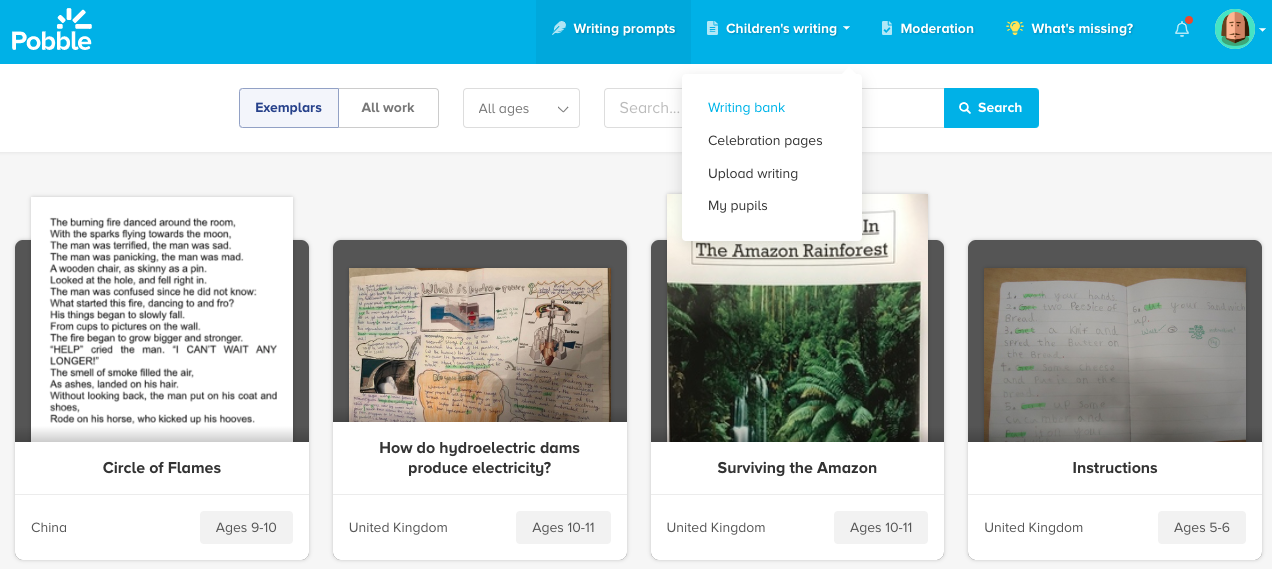 This brings up the preview. Click 'Save for later'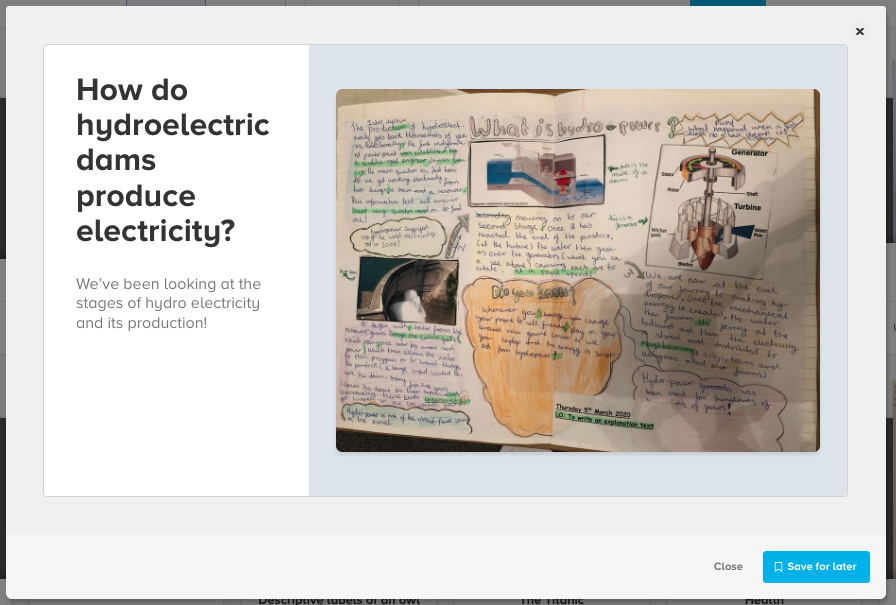 This changes the blue button to a confirmation that it has saved to your resources - click that link and follow the steps from the top of this article.

Note - if you would like to further edit the lesson, you will need to turn the piece of writing into a 'presentation' by clicking the option on the left.