With a Pobble subscription teachers can add their class to Pobble.
Tip - manually adding your pupils is useful if you have a school Moderation subscription and would prefer to only add a few pupils (eg a class or a sample set of pupils for moderation).
If you want to add your whole school, you can also do this via syncing your MIS with Pobble.
Head to your school settings page and click 'manually add pupils'.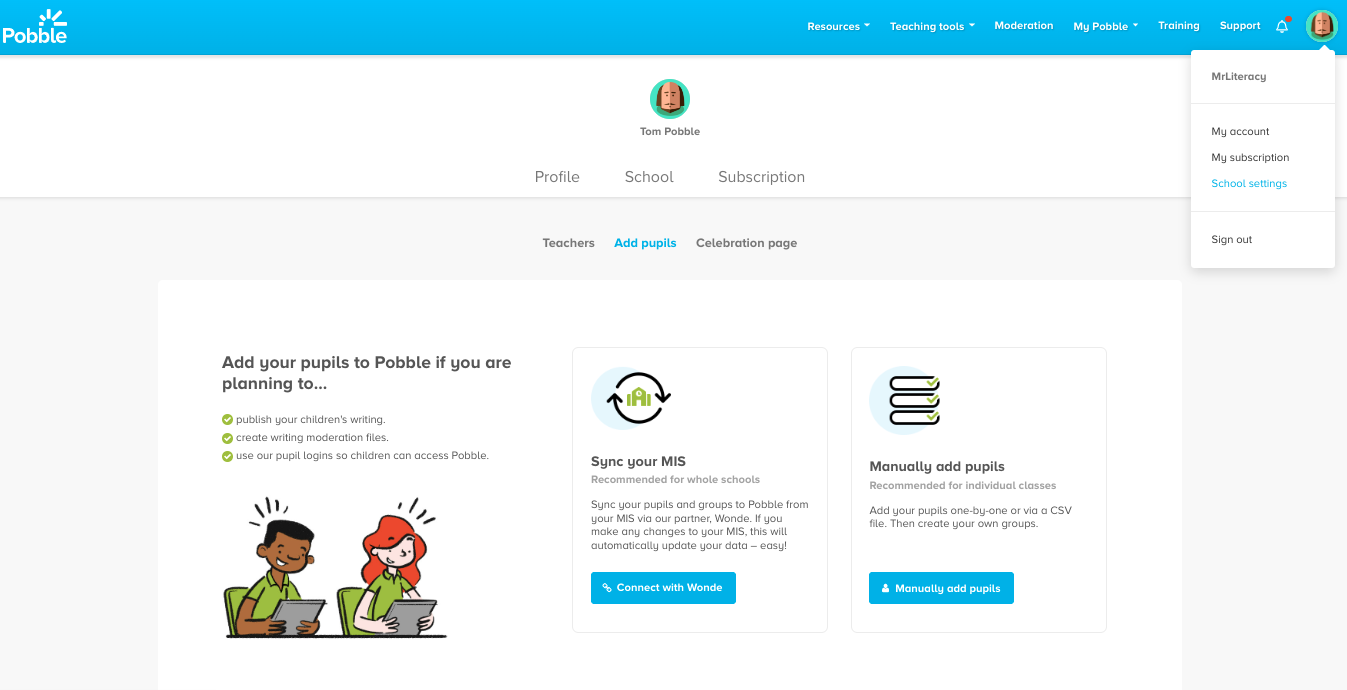 You can also access this 'add pupils' option via your pupil list.

Here you can input your pupil's data one by one....or import all pupils at the same time with a .CSV file.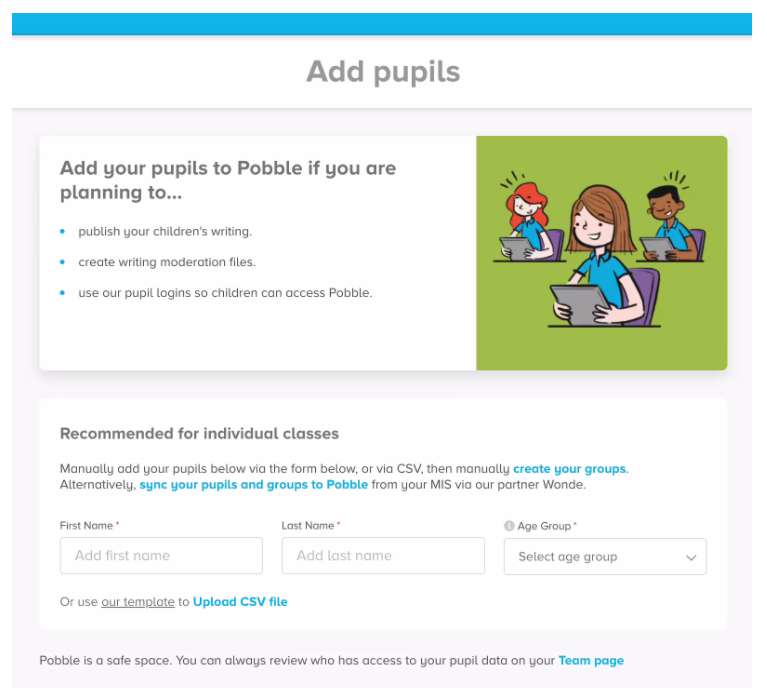 Please ensure the data in your .CSV file (column headers and age range format, for example) matches our template.

You can then move onto creating groups and then assigning your pupils to them if you wish.