With a Pobble For My Class account, teachers can add their class to Pobble.
Please note that before you add any new pupils to Pobble, we recommend parents are informed about Pobble using our Letter A template - this is available as a download in step 2 on the "add pupils" screen.
You can add pupils manually to Pobble. In the header, choose 'My Pupils' and then click 'Add pupils'.

You can input your pupil's data one by one or import all pupils at the same time with a .CSV file.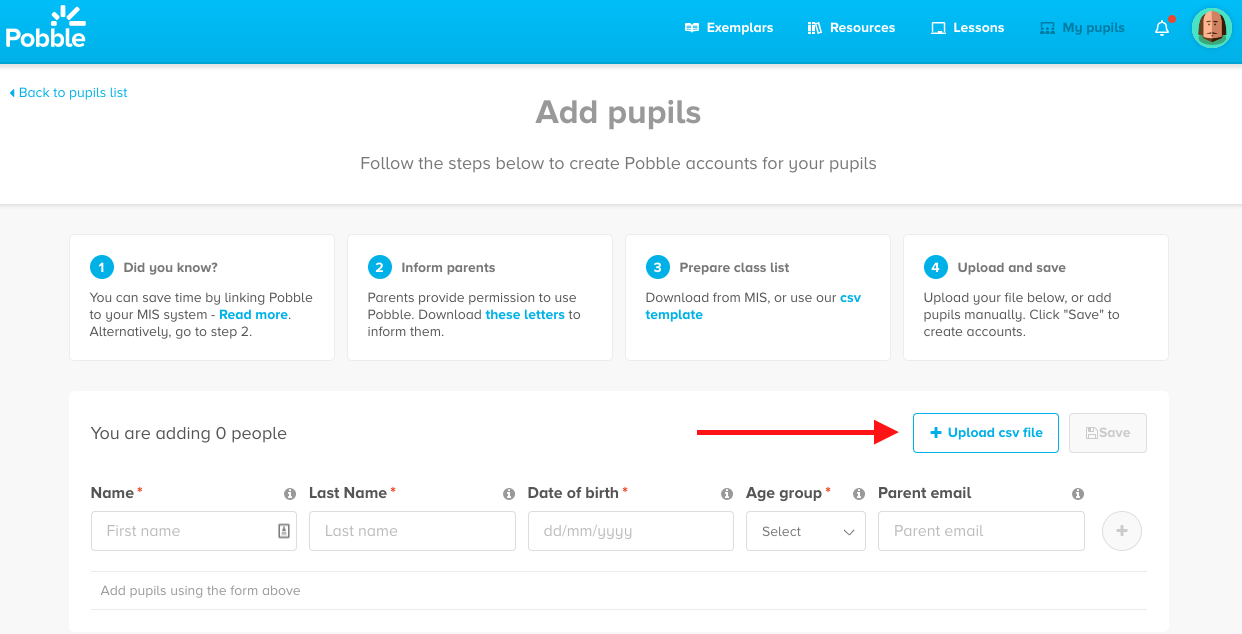 Please ensure the data in your .CSV file (column headers and date of birth format, for example) matches our template below.