How to use moderation files
How do I access my moderation files and invitations?
Once you have created moderation files for your pupils, or received an invite to moderate, you can access them all in one place under 'moderate online'.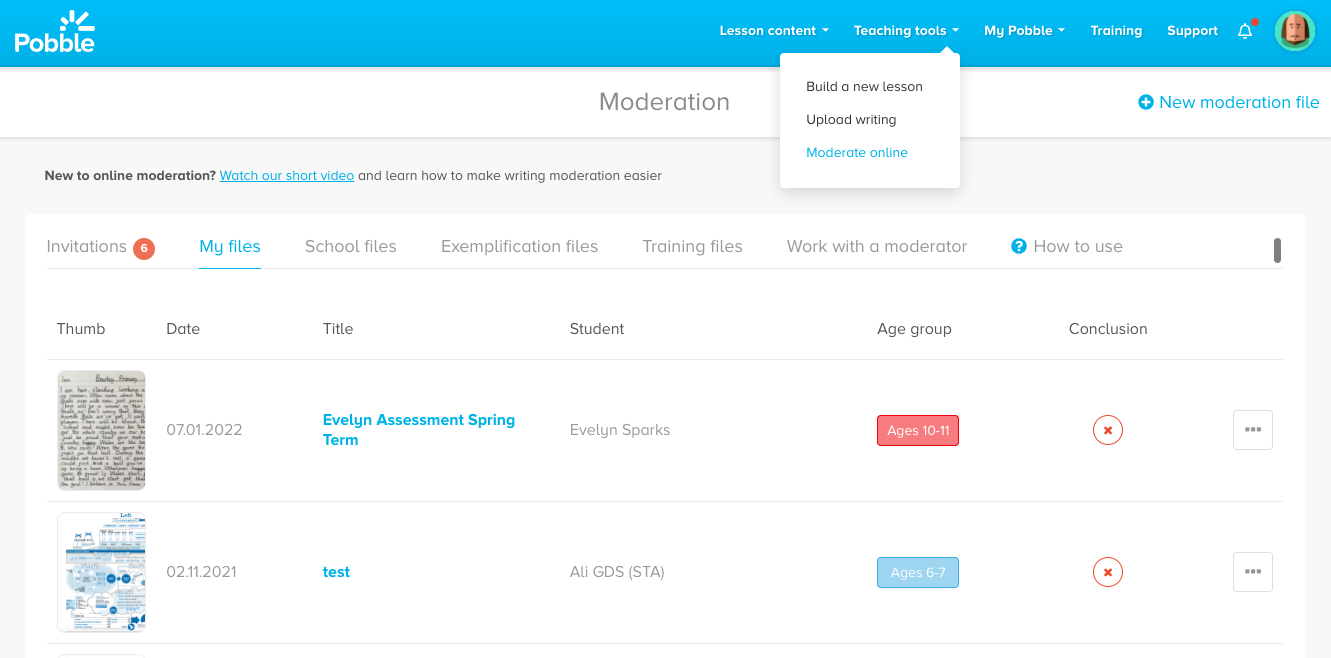 Under 'Teaching tools', click 'Moderate online' to access
-your moderation invitations
-your own moderation files
-your school colleagues' moderation files
-exemplification materials
-support, including FAQ's and the chance to join a live moderation session.
You can also make a copy your moderation file the action button (three dots) on the right hand side.