Our 'Discover" section is full of lessons based on our Pobble365 images. Pupils can search and send their teacher work based on their chosen lesson.
1. Pupils can only access lessons when they log in . The select 'Lessons' in the top right, then the 'Discover' tab. Pupils can scroll through the carousel at the top or scroll down to find Pobble theme-based lessons, Pobble lesson starters and Pobble News.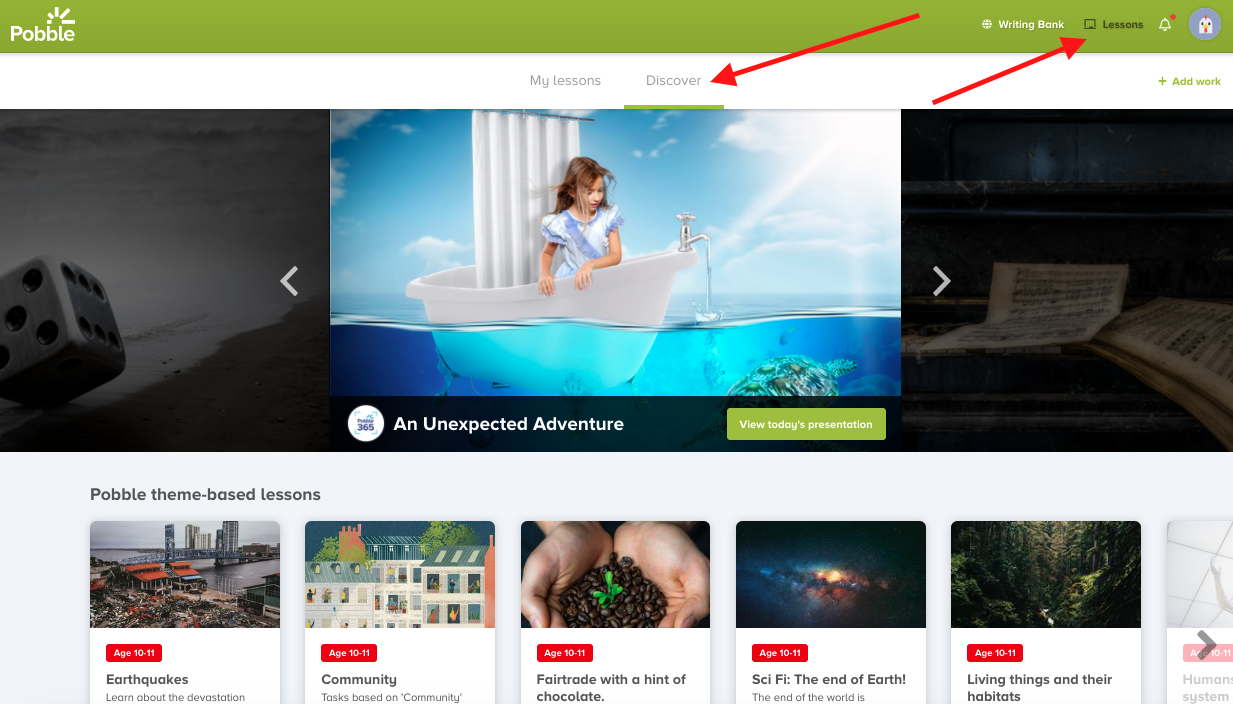 Pupils can click on the lesson they like and a preview of the lesson will appear. They can the scroll though the activities. If they find the lesson interesting and want to create some amazing work based on it, they select 'add work' at the bottom right.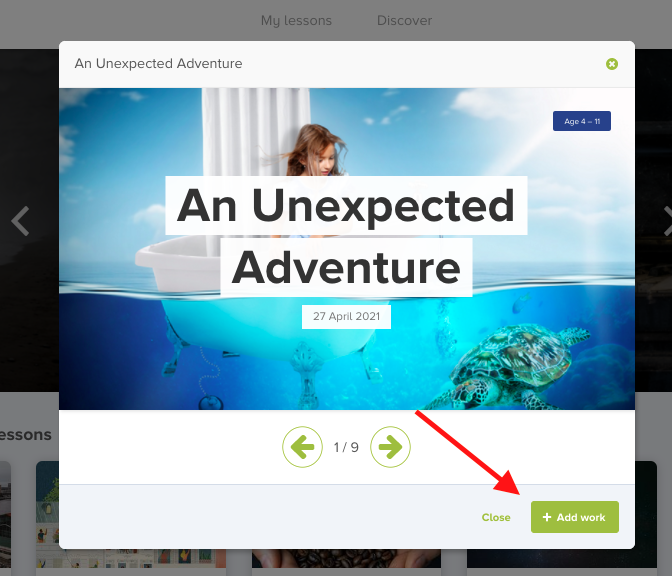 Pupils then select the name of their teacher and click 'add work'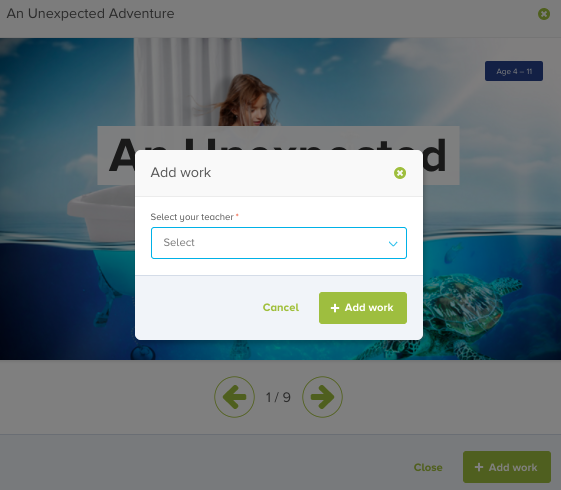 They will then be taken to the whole lesson! Here, they can explore all the slides in more detail. When they are ready, they click 'add work' in the top right.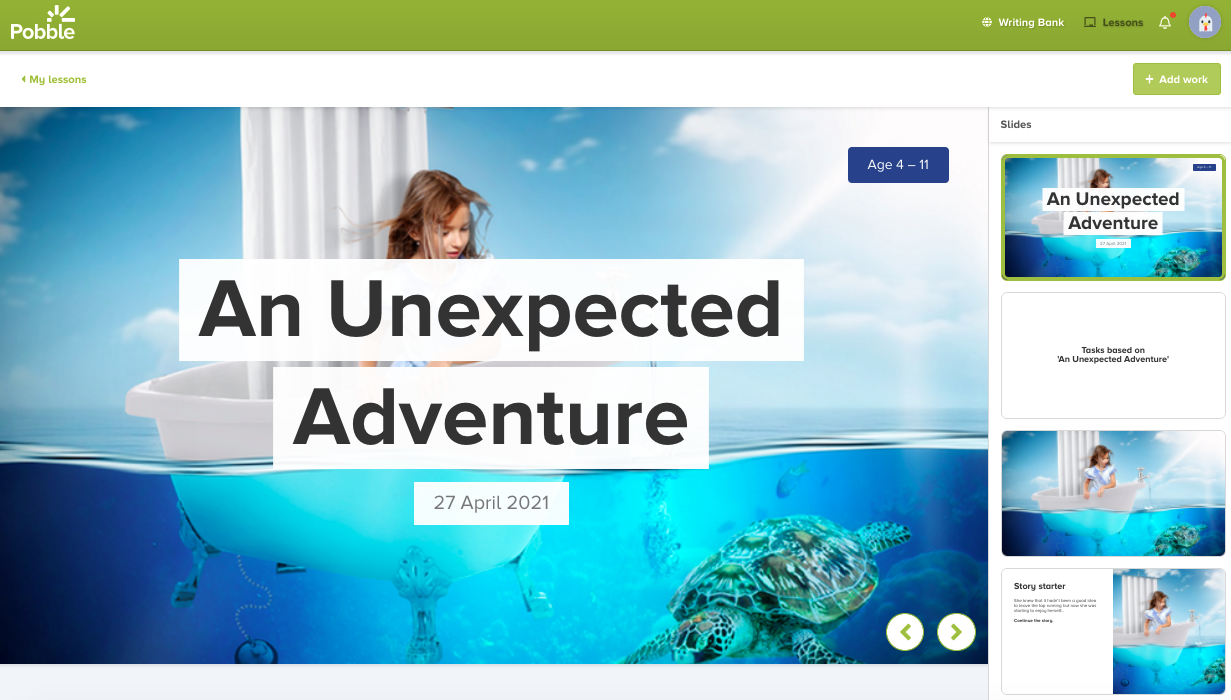 Pupils, can then follow these steps to create and send their own masterpiece!
For future reference, their chosen lesson will also be saved in the 'My lessons' section until the final piece of work is submitted.