Common questions
Does the STA approve of a remote moderation service for statutory moderation?
Yes. The STA have made it clear that remote moderation is perfectly valid. The 2021 Teacher Assessment Guidance outlines that remote moderation can certainly be used provided it does not increase teacher burden and the process is GDPR compliant. Our moderation tool ensures both of these.
Is the platform GDPR compliant?
Pobble is GDPR compliant. As part of Pobble's work with the Department for Education's Edtech Innovation Fund, Pobble has been working directly with the ICO to facilitate an update to the legal basis for processing personal data to support the moderation tool. This will give schools more power to decide whether to use Pobble without explicit consent from parents (the prior approach).
The outcome of this project will be incorporated into Pobble's terms of use and privacy policy at the end of January 2021. In the meantime, Pobble continues to be GDPR compliant through its existing terms and privacy policy.
How is work uploaded? Is it the teacher's responsibility to scan and upload every child's piece of work in the first place?
A teacher can upload work (and that's incredibly quick and can be done in seconds using a mobile or tablet), however, in most situations, when Pobble is used as a T&L tool, the pupils upload work over the course of the year by taking their own photographs of their handwritten work. Therefore, very importantly, this ensures no additional workload for the teacher. It is very easy to add additional evidence during a moderation session if required as well.
Can I use the platform to deliver online moderation sessions for any year group?
Yes absolutely. Moderation sessions can be facilitated with any focus you like.
How easy is it to add children's writing to Pobble? Does the teacher have to do all the uploading?
This article demonstrates how to upload work. Do ensure this is a photograph (jpeg / png).
How do I add children's writing to Pobble?
Are there evidence collections in Pobble that I can use for training sessions or would I need to make my own?
With permission from the Standards and Testing Agency we have now made all the national KS1 and KS1 exemplification materials available on the platform.
Exemplification materials for interim year groups created by Alison Philpson, Literacy Consultant and experienced STA moderator, have been made available
In addition there are over 200,000 writing samples in Pobble too which can be used.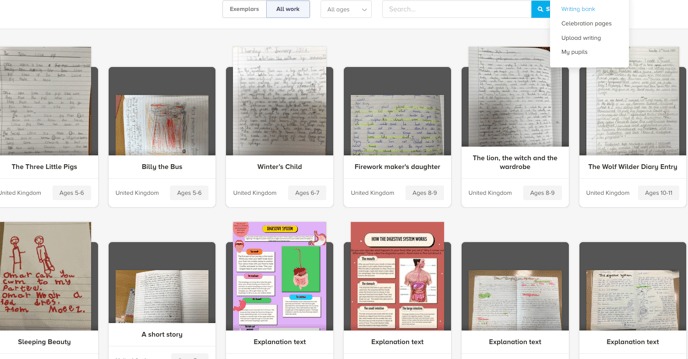 It is also very easy to upload your own writing samples to be used for training.
Can contributors comment live on the platform while participating in a moderation session?
Yes absolutely, comments can be added live alongside a zoom / teams etc call. You can also send collections to teachers in advance to pre-read and invite comments to be made. You can also encourage further contributions to be added at a later date should you wish. We recommend the individual who is working as the assigned lead moderator leaves a final concluding comment.
Is training required to navigate the Pobble platform or is it intuitive?
It is very intuitive, however, we provide lots of opportunities for training to ensure you are able to make the best use of all features. Look out for emails from the Pobble team about training opportunities. You can also see a short video in our 'How to use' are of moderation.
I am a moderation manager and responsible for organising CPD for my LA. How can I find out more about using Pobble to run both my training courses and cross school moderation session?
You can find out more about Pobble moderation here including a demo and the opportunity to book in a consultation call with Simon one of our founders,