We have options available to suit everybody. You can sign up as an individual teacher or begin your school journey by asking your school to sign up to a school subscription.
Head to our Pricing Pages and Click 'Buy Now" under your chosen Teaching and Learning or Moderation subscription.
Purchasing Teaching and Learning School Subscriptions.
It's now even easier and more affordable to allow more teachers in your school to access Pobble!
Simply select the number of teacher accounts you require (in the case below, 6) and click 'Buy now'.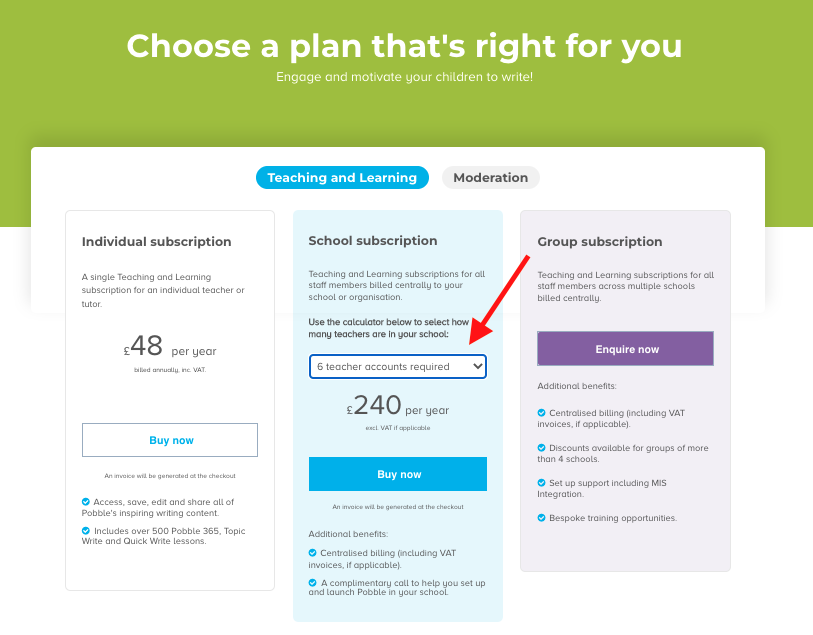 Follow the checkout steps. Complete your billing details and choose a payment method. An invoice will be generated and emailed to you for all options.
Once your order is complete, we will also ask you for further details to guide set up. These include a key contact to assign as your Pobble admin, a billing contact and a list of colleagues you would like adding to Pobble based on the number of seats you have purchased.
Purchasing an Individual Teaching and Learning Subscription.
- Click 'Buy now' on the Pricing page. Individuals will be prompted to register (if not already) and/or log in before being directed to your Membership page.
On your membership page you will see the options for our T&L or Moderation subscriptions. Click to start your seven day free trial!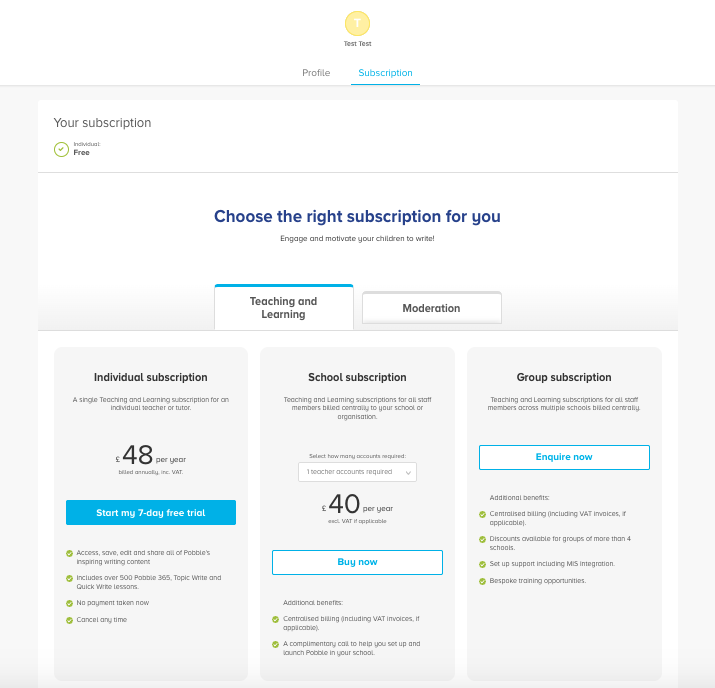 Please also note individual subscriptions are set to auto-renew, so do keep checking back in to your membership page regularly to see how long you have left!
If you have a coupon code, please follow these instructions to apply and complete your order.
Purchasing Moderation School subscriptions.
Simply head to the Moderation pricing page and select your required option before following the steps at checkout. We offer training and bespoke MAT/Trust/Local Authority Moderation packages.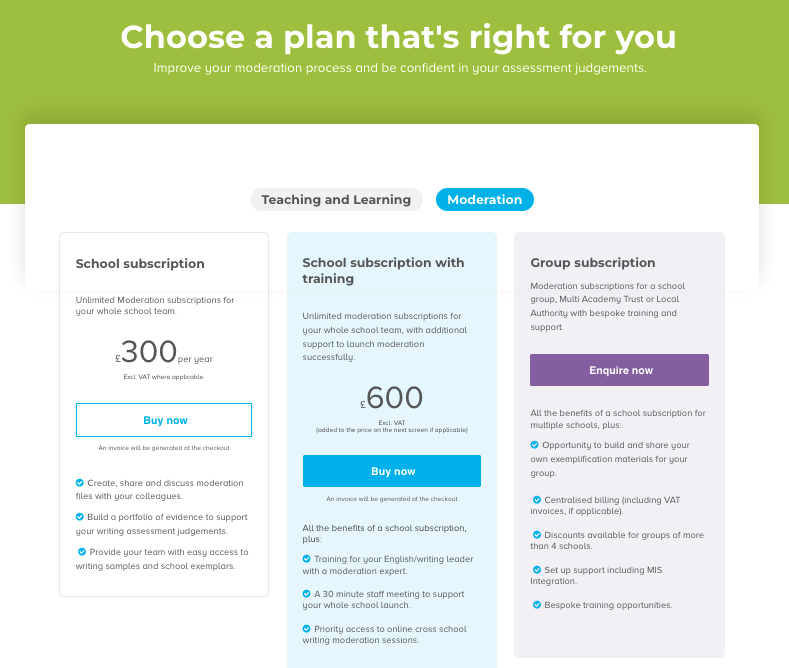 Fantastic - now it's time to get started! Look out for a welcome email from us and check out the guides below.