Choose an individual or whole school subscription and buy now!
Visit our Pricing Page for further details on
- an individual 'Pobble for My Class' subscription. You will be prompted to sign up first.
- a whole 'Pobble school' subscription *limited offer* 500 schools for £500.
You can purchase a whole school subscription directly via our Pricing page, without the need to first register.
Once registered and logged in, click "Upgrade" in the top banner or head to "My Subscription" in your profile menu - these options take you to your Membership page.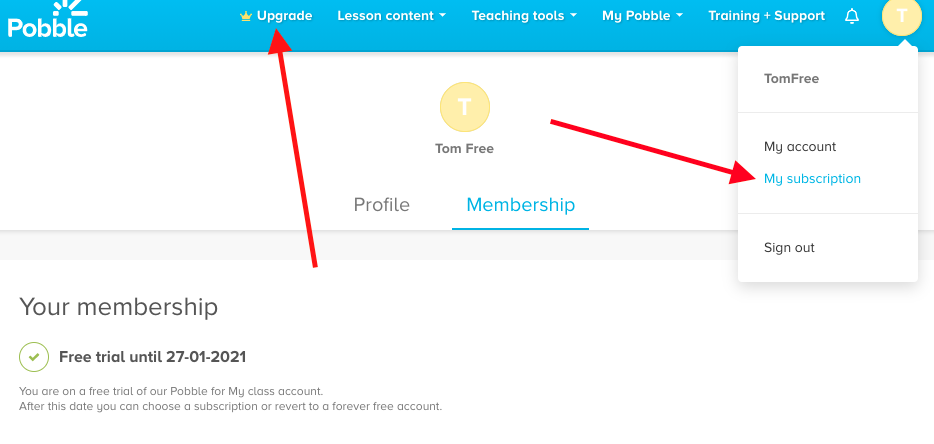 Next, choose 'Buy now' under the subscription you require. In this case we will choose 'School subscription'.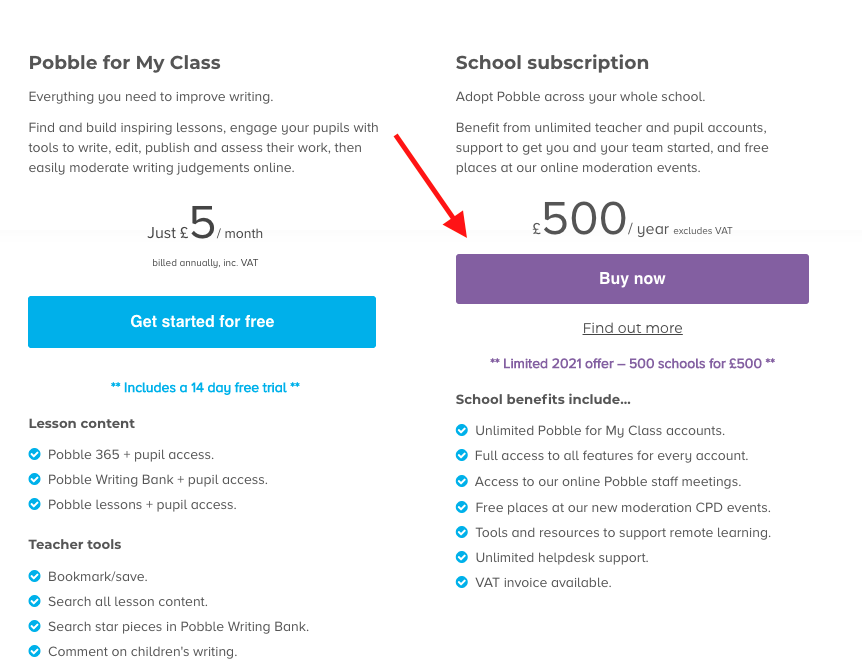 This will take you to the purchase process where an invoice will be generated and emailed to you. The price includes VAT that you can claim back as a school.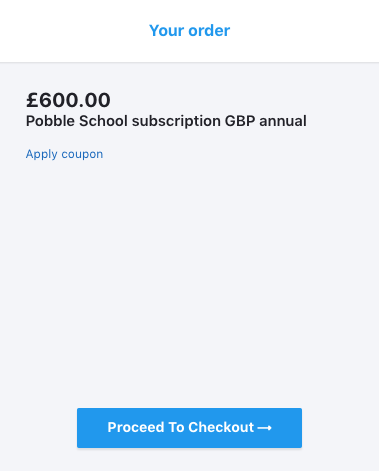 If you have a coupon code, please follow these instructions to apply and complete your order.
You will be taken to checkout where you complete your billing details and choose payment method.
Please note if you choose credit card, we will need your details to complete the transaction, even if you are applying a free English Leader individual subscription coupon.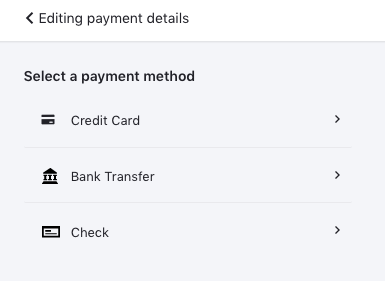 For school subscriptions, we will also ask you for further details, such as a key contact at your school, so we can get in touch with the next steps!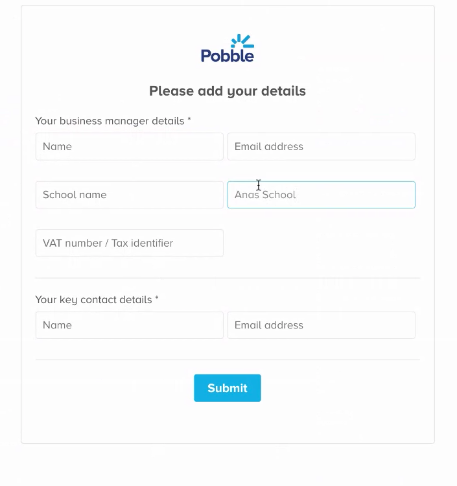 Fantastic - now it's time to get started! Look out for a welcome email from us and check out the guides below.