Pobble Administrators are responsible for managing your school data on Pobble.
The first teacher in your school will automatically be a Pobble Administrator for the school's Pobble account.
Only members of staff designated as Pobble Admins can;
As a Pobble admin you can reassign this role by clicking your account icon in the header, click "My Account, "School" and then "Team". Click "promote as school leader" in the action button (three dots) next to the name you wish.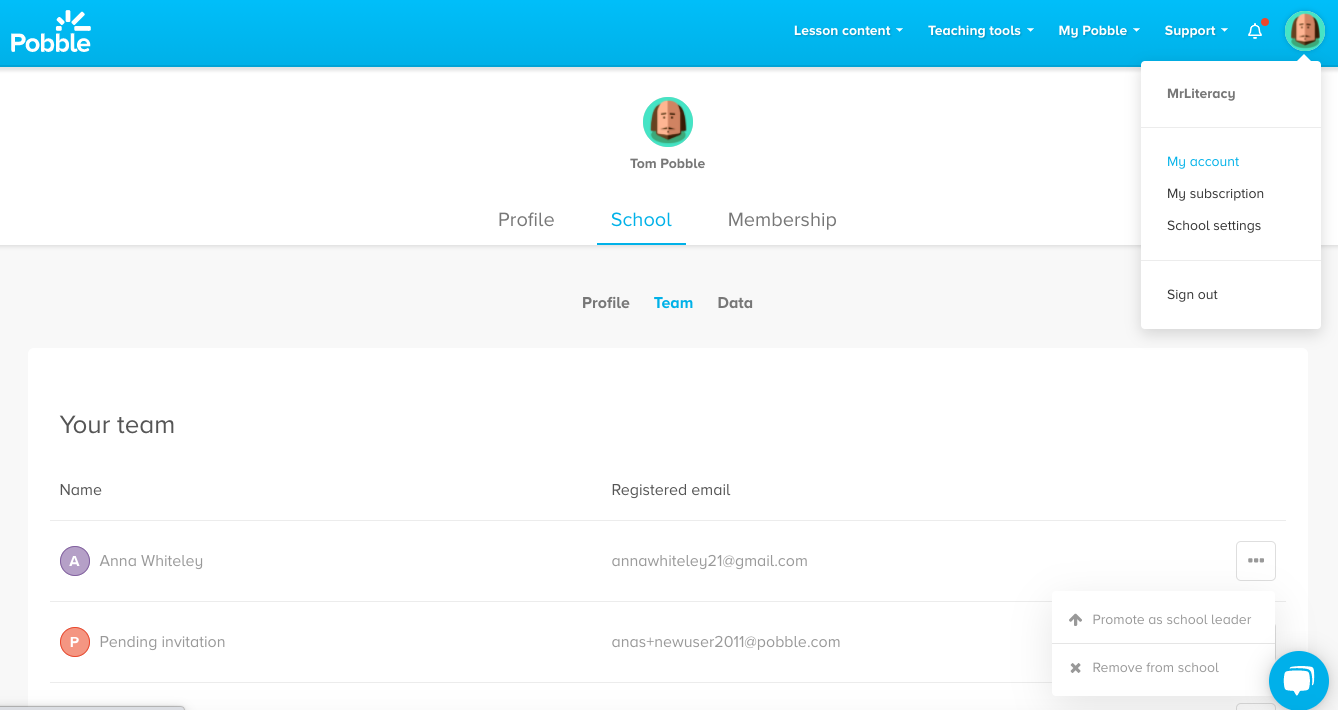 We would recommend limiting the number of Pobble Administrators in your school and keeping this updated as staff change.
Note - If a member of your team has previously registered on Pobble they may already be assigned Pobble admin. If they are still at your school they can re-assign the role to you by following the instructions above.
If you need further support assigning your admin please contact us at hello@pobble.com