If you have a Pobble subscription, the new school year will mean new and old pupils need to be added and removed. Pobble Schools may also need to update their staff lists or move teachers into their new groups.
Teachers
First, if you are Pobble admin for your school, log in and head to your Team page under "School Settings".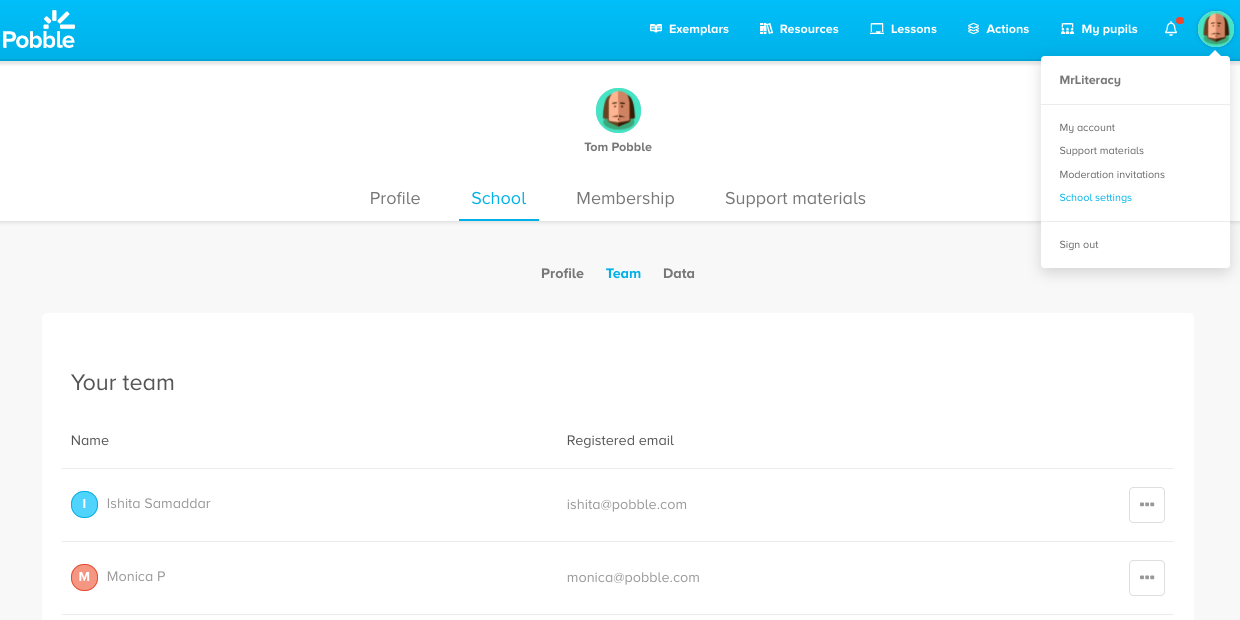 Here, you can
1. Add all new teachers to your team
2. Remove any teachers who may have left the school
Great - your staff have now been updated!
Pupils
Now, let's update your pupils. Head to your "My pupils" page.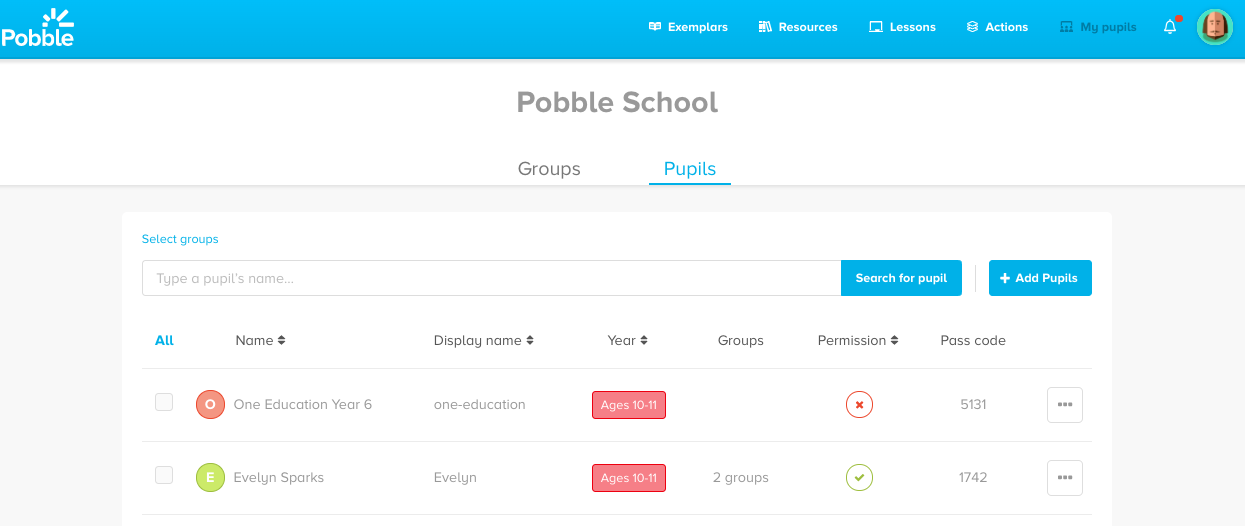 Here you can perform the following actions to update your pupil list.
3. Retire last year's oldest year group
4. Incrementally raise the age group for all pupils
5. Add the new pupils in your school
6. Assign all pupils to the correct groups
Fantastic! Now you should be all up to date and ready to start the new Pobble year off with a bang!